How to Buy Wholesale Products?
---
This article will walk you through the step-by-step process of buying wholesale products from a wholesale supplier.
Step 1 - Locate Wholesalers In Your Area
Your first step to buying wholesale products is, of course, finding out where you can buy them. There are multiple ways you can find wholesale suppliers:
Finding Local Wholesalers Through Directories
Start with Your Local Chamber of Commerce - they can help put you in touch with suppliers of wholesale products in your area and may have public directories of local wholesalers. Chambers of Commerce were created to help local businesses grow and network.
For more top wholesale directories, both in the US and globally, check out:
US Based Directories
Global Wholesale Directories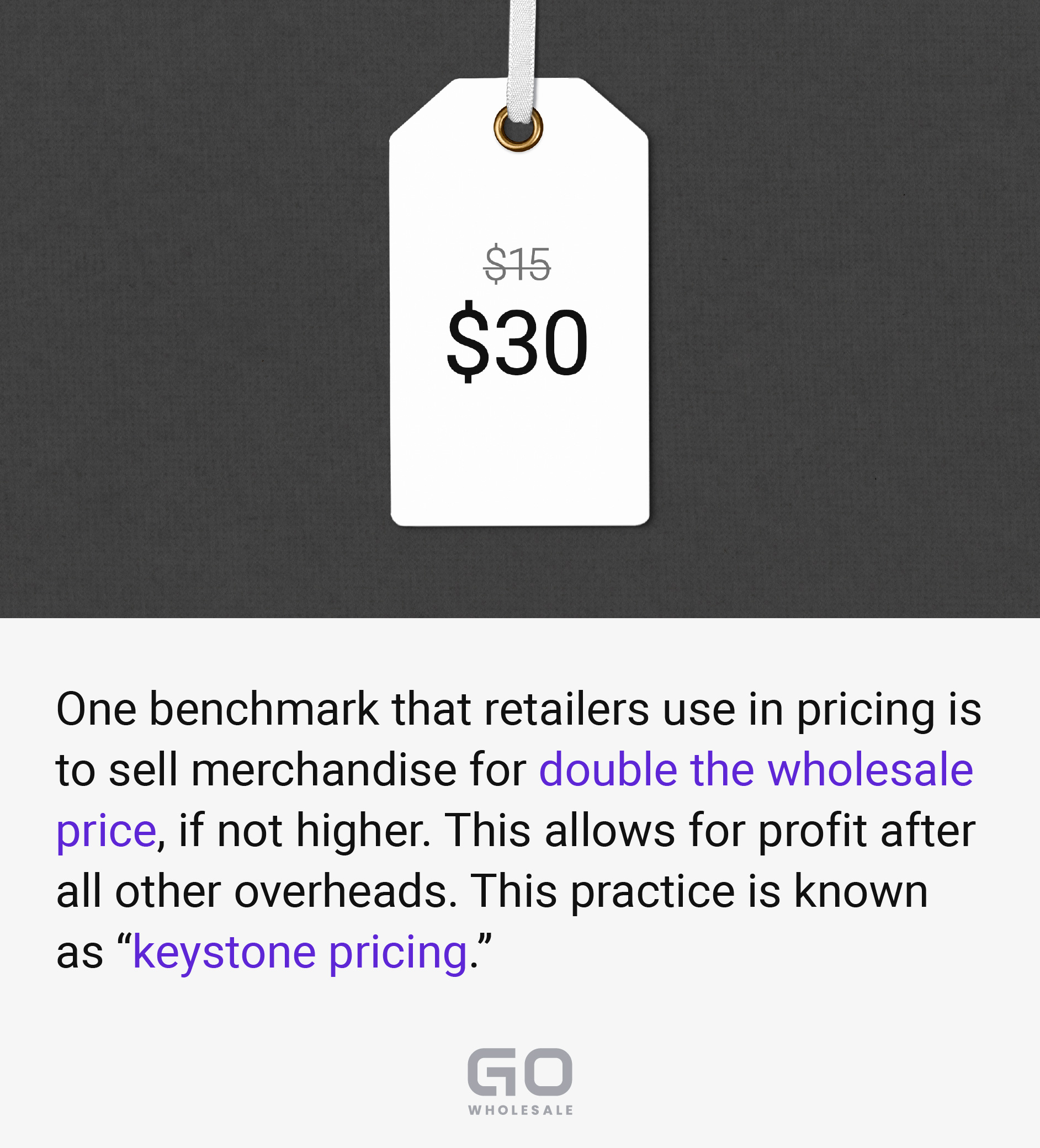 Source: Etsy, 2022.
Finding Local Wholesalers Through Internet Searches and Social Media
Most wholesale buyers research suppliers online. We have put together a guide on how to find wholesale suppliers online to help you with this.
Online Wholesale Marketplaces
Online wholesale marketplaces, like goWholesale, allow you to purchase items in wholesale quantities directly from suppliers from the comfort of your home. Sales are conducted by auction, buy-now, or a hybrid format. Some marketplaces allow you to communicate and negotiate prices with suppliers directly.
Step 2 - Choosing the Right Wholesaler
Depth of Inventory - Find a supplier that provides you with an extensive range of products from the category you are looking to stock.
Price - Find a source that charges fair prices for their products and, preferably, provides volume discounts.
Shipping Costs - To keep shipping costs down, try to buy from a supplier with warehouse locations close to you. If possible, picking up your inventory yourself will also help you save money.
Buying on Terms - Find a supplier that lets you defer payment for 30, 60, or 90 days. This can be helpful, especially when you're first starting out and need to generate cash flow. Some wholesalers allow you to book credit with them directly but there are also business credit services such as Behalf that provide interest free credit with generous payback terms.
Minimum Order Quantities - Find out if the supplier has minimum order requirements and if you can meet them.
Speed of Delivery - Choose a supplier that can deliver your orders quickly. Shipping delays can cost you money since you need cash flow from sales to acquire more inventory.
Step 3 - Plan Your Inventory Storage
You need space to begin buying and storing wholesale products. The space you have available and the space you're willing to lease will determine the amount of product you can buy - and likely the price you'll pay per item as a result.
Most entrepreneurs that start out buying wholesale items to sell as a side hustle make use of a garage or a spare room. Those with bigger budgets trying to build full-time businesses will upgrade to commercial warehouse space in order to receive and process more merchandise.
Renting a storage unit allows you to keep business and personal items separate and free your home for your family. Rented storage units also allow you the potential to scale up your business from the same location by renting more units at the same facility.
Storage units cost around $0.90 to $1.30 per square foot per month; keep in mind that these also have lower insurance costs.
If your business continues to grow, you might want to upgrade to a warehouse. Warehousing costs vary, but a one-year lease can cost on average between $4 and $7 per square foot but there is a fair amount of variability depending on your location.
When leasing warehouse space other expenses also need to be taken into account, including administrative and management costs ($30 to $40 per hour) and operational expenses such as taxes, insurance, and utility costs. These can range between $2 and $3 per square foot. Add forklift leasing ($750-$1,000 per month) to this.
Although more costly, upgrading to a warehouse has some unique advantages. It keeps all the inventory in one single space, making inventory management and merchandise processing easier and faster. You can also receive larger trucks and load and unload more merchandise, making deliveries more efficient. Make sure you rent a warehouse with a commercial dock.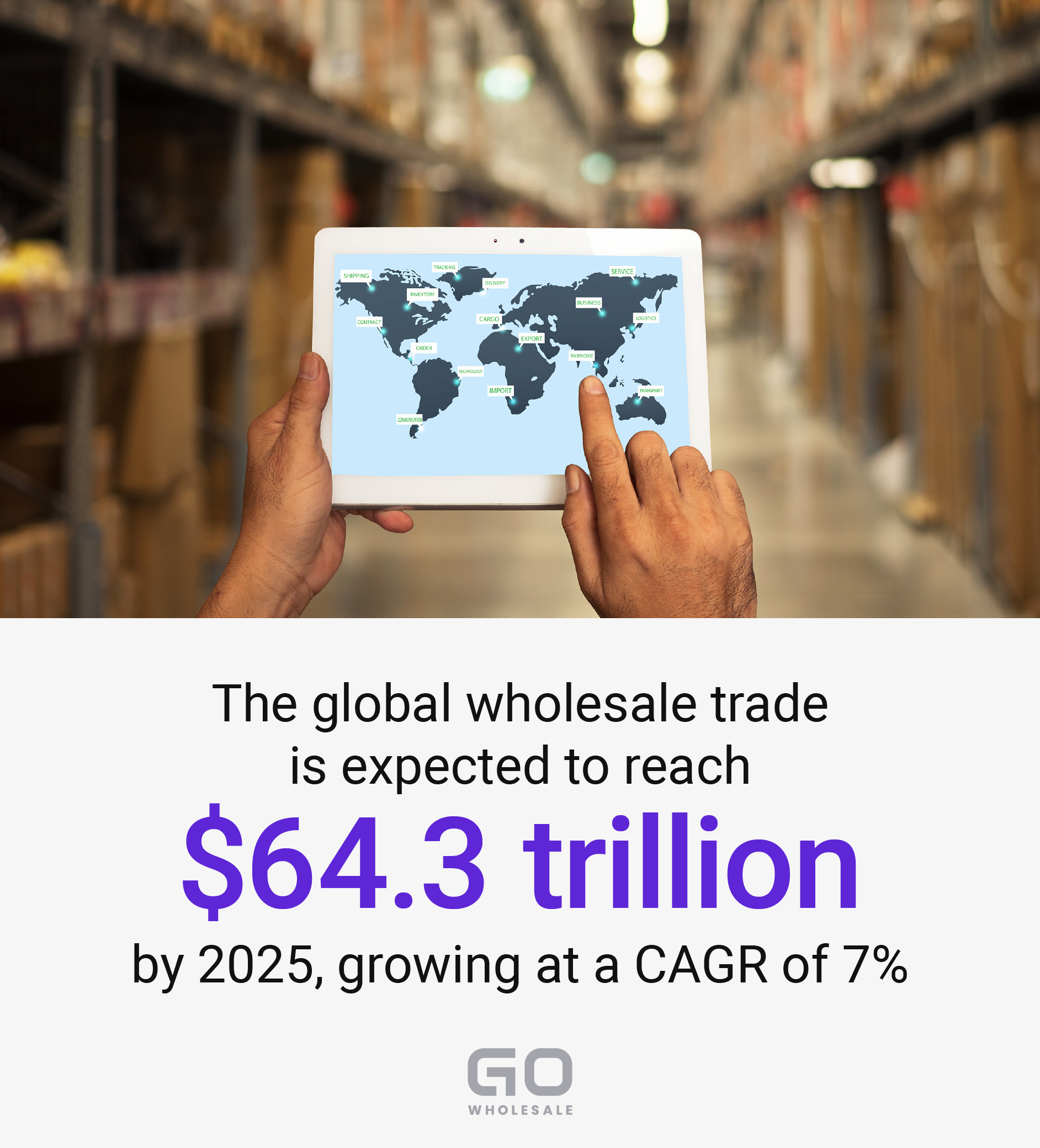 Source: Global News Wire, 2020.
Step 4 - Contact A Wholesaler To Negotiate Prices
Once you have considered what storage space you have available and have chosen which wholesalers you're ready to work with, the next step is getting the best price possible on the merchandise you're looking to buy.
Larger wholesalers will have dedicated salesmen, many of whom will work on the basis of sales commissions. They want to sell you their merchandise - this means you have certain advantages, especially when looking to place a large order.
The first offer is just the beginning of the negotiation: always make a counter-offer. Also, ask what extras can be included with that price, such as shipping, extended warranties, or a reduced-price repeat order. It's critical you negotiate price as this will have a direct impact on your profitability.
Be suspicious of very low prices. It might be a sign that the goods the wholesaler offers may be of lower quality, not authentic or they offer poor after-sales support.
Step 5 - Place An Order
Now that you're ready to place an order, either with a sales rep or through an online marketplace, let's explore how placing an order works with different wholesalers. NOTE: If you're buying merchandise to resell, you'll need a resale certificate to avoid paying sales tax.
Direct Sales After Negotiation
If you've been in contact with a sales rep and negotiated a price for the merchandise you need, the rep will talk you through the payment process, either in person, over the phone, or through an online order form they will help set up for you.
Physical Sales and Auctions
Many wholesalers open their warehouses to potential buyers and conduct their sales or auctions in person in these locations. Sales can be conducted by negotiation with the sales reps on site. Auctions will take place at pre-advertised times, and the number and size of the lots will vary depending on the size of the business. Follow your local wholesalers' Facebook pages and websites to stay informed about when these events take place.
"Buy Now" Listings
You'll see lots for sale on wholesale websites in a simple "Buy Now" format. Once you commit to buying one of these lots, you can purchase it immediately at the listed price. Be sure to check if the product has a minimum order quantity before committing to a purchase.
Online Auctions
Estimate your maximum bid and stick to it. The important thing here is to comply with your maximum limit and not get carried away during the bidding process. Proxy-bidding systems gradually increase your bid until they reach the maximum you set. This is done in response to what other people bid, so you may not reach your limit if there is little competition. If the platform does not offer proxy-bidding, you'll need to bid manually each time you are outbid, as the value you enter will be taken as the amount you are set to pay.
Online auctions have time limits. You will win the auction if you're the highest bidder when the auction ends. If that is the case, you'll be notified and receive instructions to complete payment.
Step 6 - Receive Your Order And Catalog It
Once your order arrives, you need to unload your wholesale products, organize and catalog them methodically.
Unloading
If using commercial shipping, make sure you know what they expect of you when you arrive. You may have to unload the merchandise yourself - and you may need help doing it. This is less of a problem with smaller orders, but if you've purchased a full truckload, you may need to use a facility with a loading dock. You may need to rent a forklift. Ensure you know what to expect by contacting your shipping company, or the wholesaler, before ordering, so you can be prepared for this step.
Checking All Merchandise For Damage
Ensure everything that has arrived looks undamaged. You can do a full functionality test once you take the inventory, but make sure there are no squashed boxes, damaged pallets, or clear breakages before the shipper leaves. Obvious breakages should be reported to the driver, who can pass on the details or take photos before the shipping company can start the process of an insurance claim. Make sure to take pictures while the goods are still on the truck if possible. This will enhance the authenticity of your claim when you make it with your supplier.
Taking Inventory
Once you've unloaded the merchandise, you need to organize everything before storing it. Take a complete inventory of everything that has arrived. Check it off against your order details to ensure nothing is missing. Where appropriate, test merchandise for functionality at this stage before putting it into storage.
Make notes, draw a map, and create a spreadsheet detailing where you are storing each item. If your operation is big enough you may consider investing in a label printer and scanner so you can quickly catalog your products. You don't want to make a sale and then struggle to find the merchandise. Numerous physical and digital tools can help with inventory processing:
12 Top Physical Tools To Save Wholesale Sellers Time And Money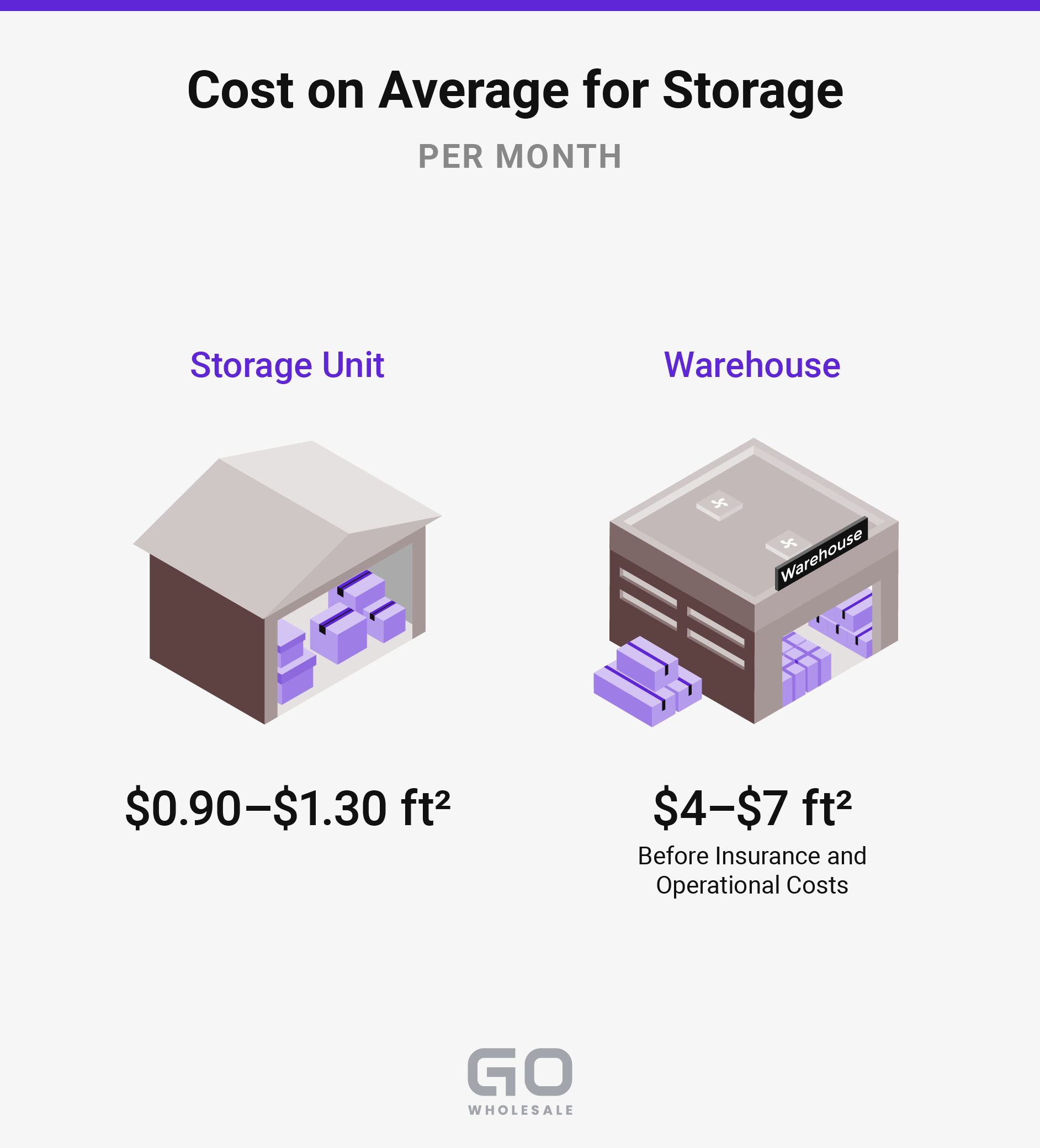 Sources: Storage Rentals of America, 2021. Prologis, 2021.
Step 7 - Selling Your Wholesale Products
If buying to resell, you have received and cataloged your merchandise, how will you sell it? Whether selling locally, online or looking for top tools to help you automate your selling process, you'll find a range of guides here to help:
Selling Guides
Additional Guides on Tools
Sourcing Wholesale Products on goWholesale
If you're buying wholesale electronics we can help. goWholesale has three main advantages: flexibility, transparency, and savings.
You can mix and match any combination of items from any product line. Check the full price history of the item in graph form, including trends and current wholesale market price.