Resale 101: Selling Wholesale Electronics: Local vs. Online
---
So now that you've sourced your wholesale electronics merchandise, where are you going to resell it? To answer this question, you need to consider what business model suits you best. Do you prefer to deal with customers in person, or would you rather sell online? Or maybe a mix of both? This article will cover all of your options.
How to Sell Wholesale Electronics Locally
Many customers prefer to shop in-person, allowing them to check products and deal with people directly. Selling in-person in your local community gives you the opportunity to hone your social skills. Good customer service will allow you to create repeat customers and attract new ones through word-of-mouth.
Retail Space
One popular option for selling locally is setting up your own retail space. Having your business located in an area with high foot traffic or close to a heavily trafficked roadway is ideal.
Before getting excited and jumping into a lease it should be noted that renting retail space can be costly. If you properly account for your costs this may still be a viable option for you but it makes sense for beginners to get their feet wet with some of the other options below before considering the investment in a retail space.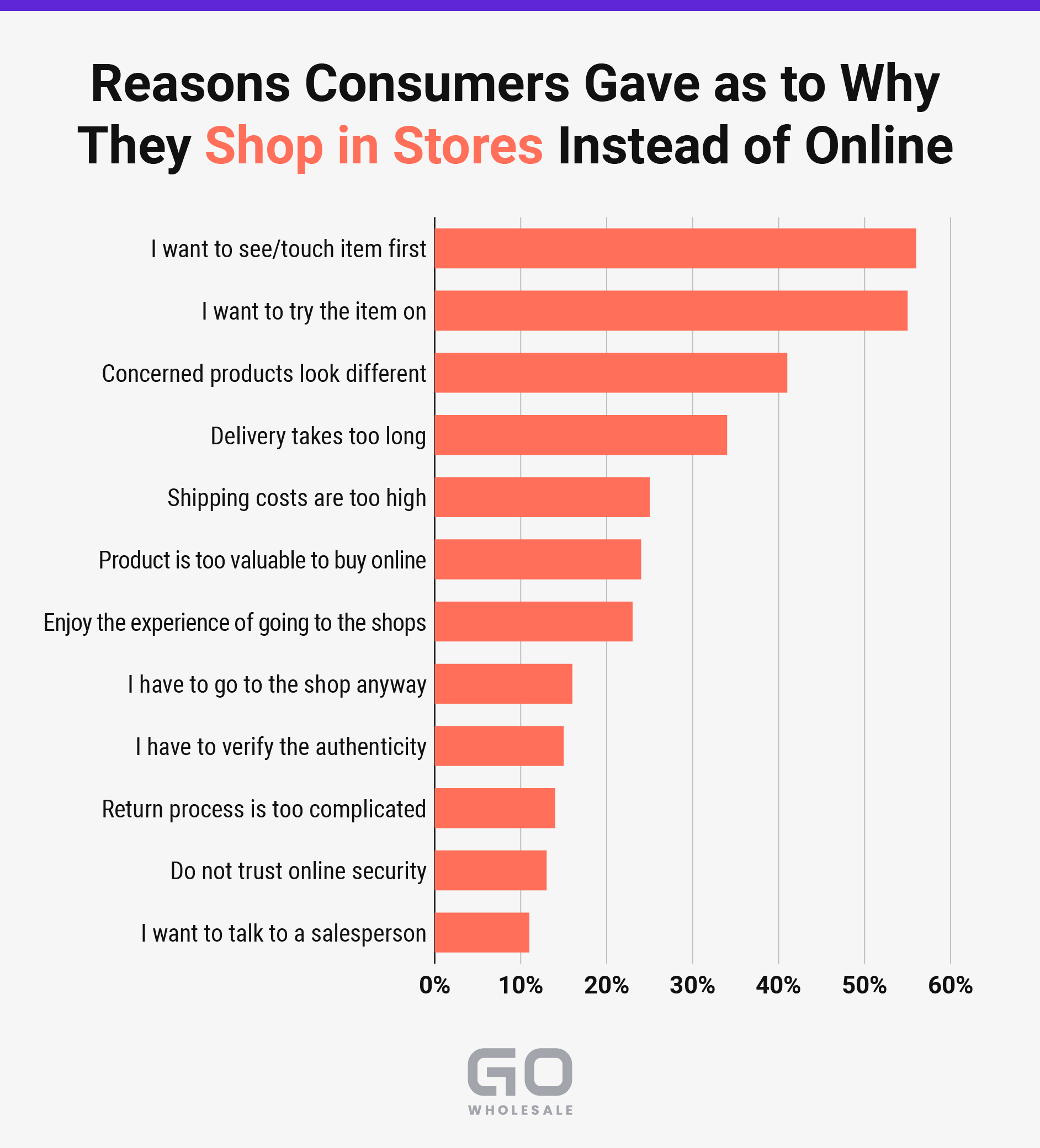 Flea Markets and Swap Meets
Flea markets are regular events in many cities, and rents for booths or stalls are relatively inexpensive, especially compared to getting your own retail space. Flea markets are good places for selling your wholesale electronics, particularly items at lower prices (such as accessories).
Garage Sales
Garage sales are especially useful for clearing out storage space quickly. If you're using your home as your inventory storage consider running a regular garage sale to quickly sell your slow moving stock so you can make room to restock your top sellers.
Make sure to consult your city authorities and your Home Owner's Association regarding the regulations that govern how and when garage sales are permitted in your area.
Selling Wholesale Electronics Locally Through the Internet
Another way of reselling your wholesale electronics is through a hybrid of online and local sales. This means using online methods to target your local market. Since the sale is local you can have your customers pickup their merchandise and save the costs you would normally have to put into shipping when selling online. This can be a great way to get started in the resale business.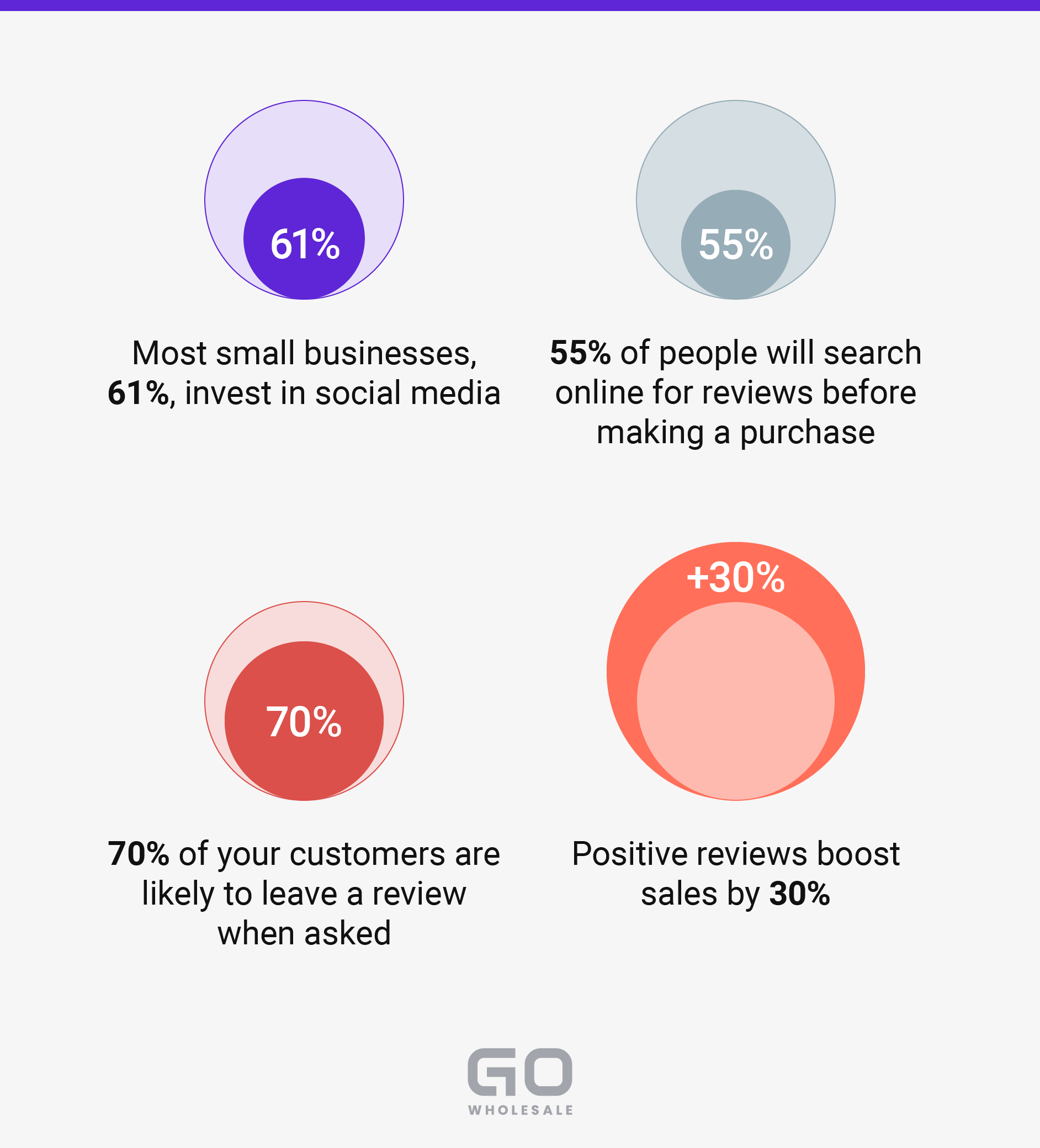 Facebook Marketplace
Facebook Marketplace is a platform that lets users sell merchandise locally.
You can use the platform entirely for free, though you have the option to spend on some additional tools and plugins. Otherwise, no fees are charged for listings or sales, unless you choose to use Facebook's Commerce Manager (5% flat fee on sales). Commerce Manager lets you create a product catalog and run sales on both Facebook and Instagram; it also provides payment processing services.
The main benefit of selling on Facebook Marketplace is that you get access to a huge local audience for your products without having to invest in expensive retail space up front before you even know what products are going to sell well for you. This method of selling is highly recommended for beginners.
Facebook Groups
You can also use Facebook groups to sell items. There are buying and selling groups across the country as well as community groups that allow members to use them for buying and selling. Posting Marketplace listings to groups is quite easy and actively encouraged by Facebook.
These listings are also completely free to post but make sure to comply with any posting rules for the group. Otherwise, they will revoke your posting privileges. It can be very difficult to get reinstated in a group after a ban.
Craigslist
Craigslist is a local classified ads platform that boasts 60 million users, 50 billion monthly pages views, and 80 million ads posted per month. On Craigslist, you can list for sale any product or service, provided that it complies with the terms of use.
Posting is very easy. You do not even need to register for an account, although having an account will make reposting, editing and deleting easier for you. Posting is free, although there are a few specific exceptions.
OfferUp
OfferUp is a platform that has millions of visitors every month, mostly in the United States. OfferUp provides a convenient smartphone app ( iOS and Android) that is easy to use. The registration and listing processes are very simple to understand. Users can list their products very quickly by simply taking photos of the items and uploading them.
Posting is free, but service fees are charged for some transactions. You will be shown the costs when you create the listing. You can also choose two paid plans, Promote and Promote Plus, to help with listing promotion (highlighting your wholesale electronics to more users).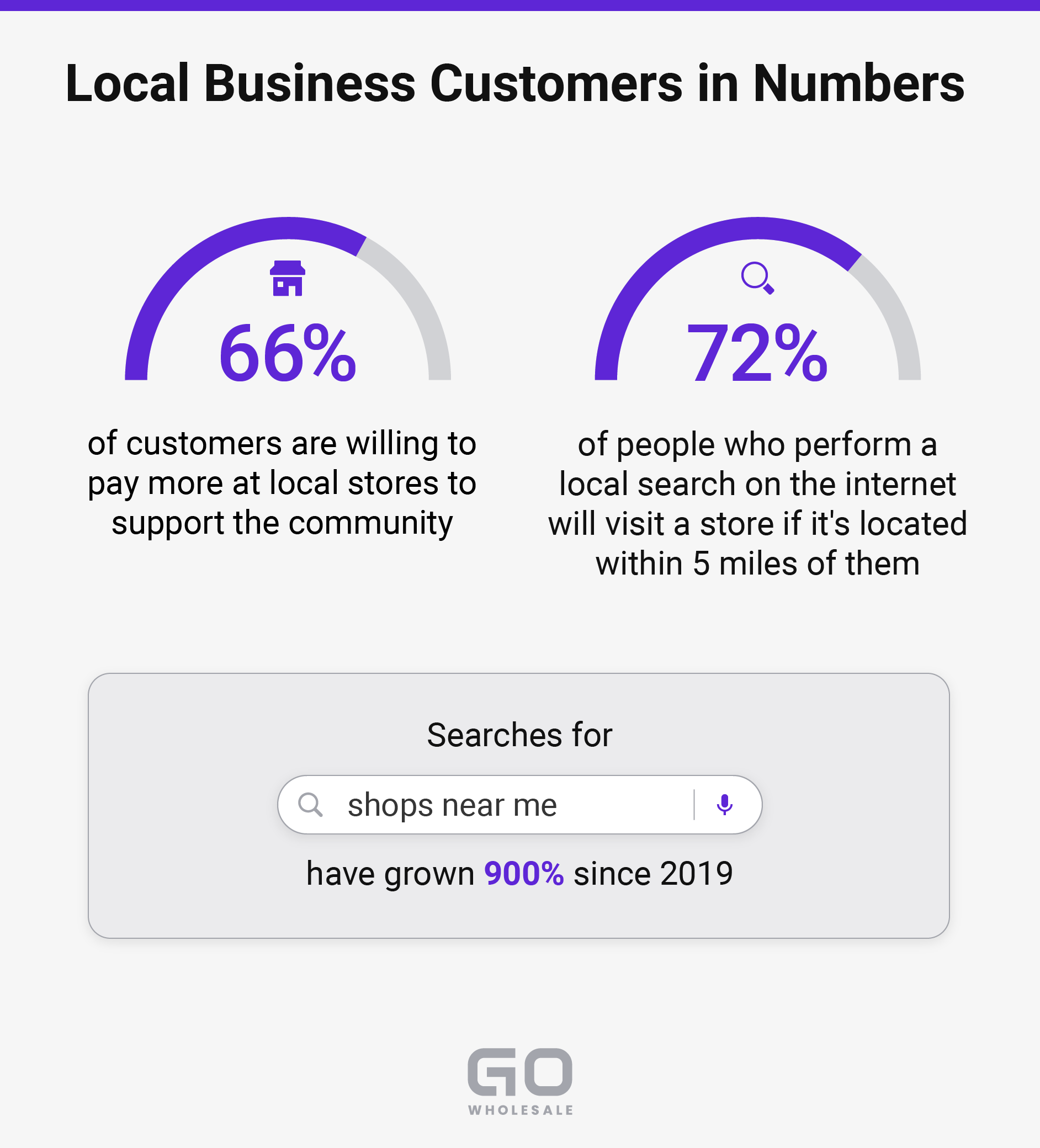 VarageSale
VarageSale is a sales platform that can be described as a virtual garage sale. It makes buying and selling products at a local level easier, and boasts millions of members, mostly in North America. This family-friendly app comes with added security by confirming the identities of their users with a manual review process.
VarageSale is also available through a mobile app for iOS, Android, and Kindle devices It lets users search for listings, check seller ratings and filter results. It is very easy to list products for sale: you just take a picture and then add a description. VarageSale is entirely free, with no fees charged.
Tips for Selling Wholesale Electronics Locally
Renting retail space comes with overhead costs. That's why it is a better idea to sell at flea markets or through local online channels before taking the jump. Using flea markets and swap meets as well as Facebook Marketplace will help you understand the demand for products in your local market.
Discount bins and loss-leaders can help you sell your slow moving merchandise. Having your business known as a place with great deals will boost your reputation.
Customer relations and friendly interactions are particularly important for local in-person sales. Every customer should be treated as a potential returning customer.
Selling Wholesale Electronics Online
3rd Party Marketplaces
eBay
eBay is easy to use and makes for the ideal marketplace for non-professional sellers and beginners. If your plan is to sell large quantities of items, you need to set up a business account. There are several options that range from the Starter pack ($4.95 for a full-year subscription) to the Enterprise package ($2,999.95).
Although fees vary depending on product category and total prices, in most cases, the final fee amounts to 12.55%. To this flat fee, you need to add the payment processing fee (2.9% + $0.30), which PayPal charges - Check your fees with this handy calculator.
Selling refurbished wholesale electronics on eBay follows the same rules as selling brand-new merchandise. However, to prevent customer returns and bad reviews, and to protect your reputation as a reseller make sure to properly mark the condition of your goods on your listings.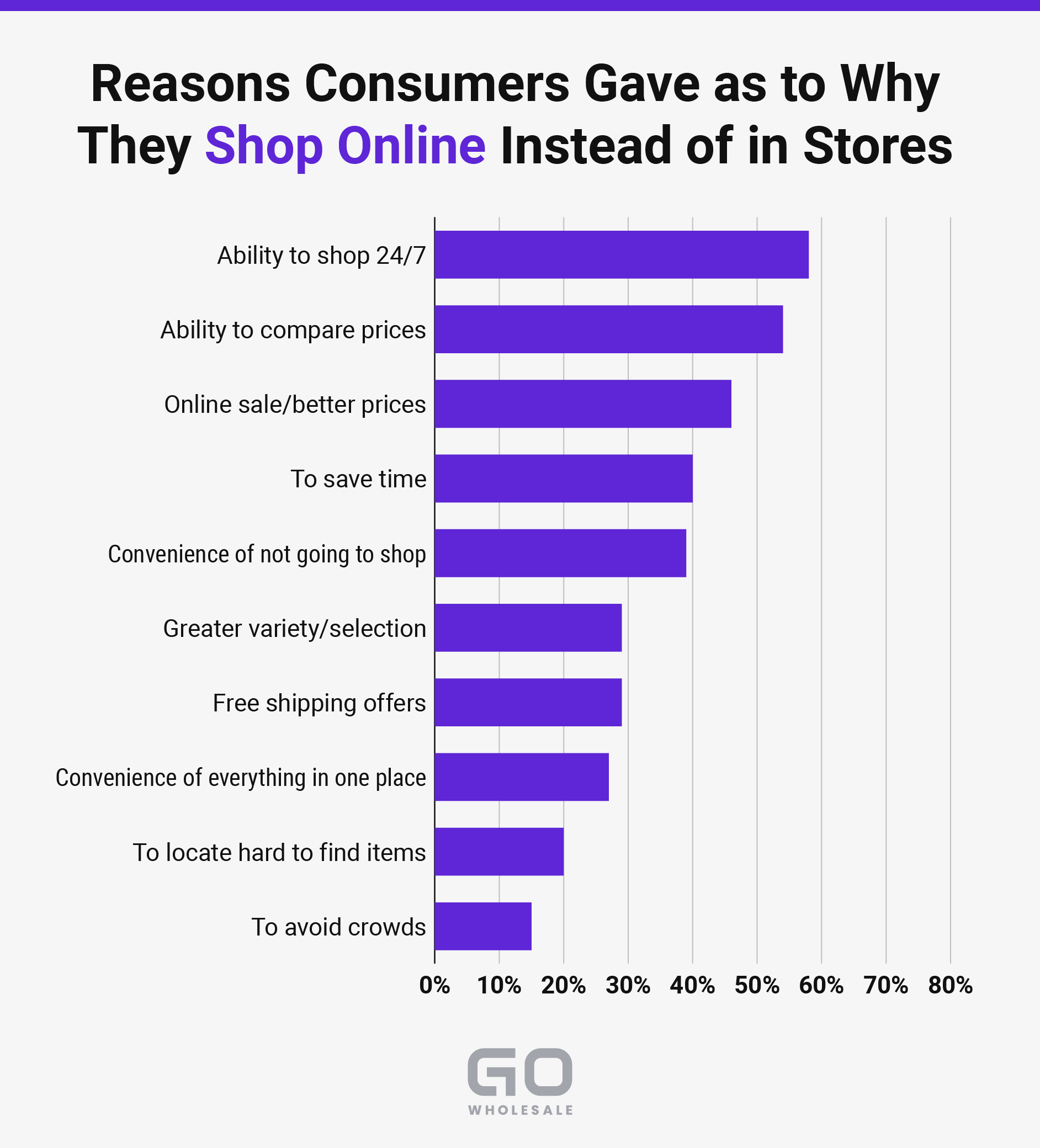 Amazon
Amazon is the world's largest online marketplace. It is also among the most visited websites in the United States, and boasts an app that is accessed by more than a hundred million users every month. This represents a huge pool of potential customers that you could tap into.
However, in order to take advantage of the great selling opportunities afforded by Amazon, you need to comply with Amazon's complex rules for resellers of electronics merchandise.
You need to register for either an Individual or Professional seller account, depending on your business needs. Different rules and guidelines apply to each option, establishing the volume of monthly sales as well as what fees you'll need to pay.
The marketplace charges a commission of 15%, which includes processing fees. These are higher than eBay. You can check out this handy guide that outlines what conditions products can be sold in each Amazon category, including electronics and accessories.
Walmart Marketplace
On Walmart Marketplace, you can sell both refurbished and new electronics. However, you can't sell used items through Walmart Marketplace. To sell on this marketplace, you need to meet several eligibility requirements when you apply to become a certified seller. No fees are charged for setting up, nor are there any monthly fees. You can also use your Shopify account to manage your listings.
Build Your Own Site to Sell Wholesale Electronics
Shopify
Shopify, a cloud-based solution, helps you set up and manage your online store. A market-leading platform for online sales, Shopify has helped one million businesses in 175 countries, adding to $200 billion in sales in 2017. Shopify makes setting up your online store easy with free and paid templates.
Shopify is subscription-based service, offering plans that range from Lite ($9/month) to Shopify Plus ($2000/month), particularly suitable for high volume sellers. There are several other plans in between. Shopify also provides customers with a 14-day free trial. Unless you use "Shopify Payments", Shopify will charge transaction fees.
BigCommerce
BigCommerce, the main competitor to Shopify, is a SaaS platform that provides its clients with the tools to set up and manage their online stores. It offers functional templates, both free and paid. These include drag and drop features, which are particularly handy for inexperienced users.
BigCommerce has four plans that range from Standard ($29.95/month) to Enterprise, a custom plan, with pricing only available upon consultation. A 15-day free trial is available. BigCommerce charges no transaction fees.
Magento
Magento Open Source is an e-commerce platform that boasts a very high level of customization. It offers several very useful features, such as mobile-optimized shopping, catalog management, as well as integrated payment, checkout, and shipping features. Unlike competing platforms, you need to host and install Magento yourself on a web server. This means you are required to have some technical experience with DNS and script installation as well as web-hosting to make it work. This option is not recommended for newbies.
Tips for Selling Wholesale Electronics Online
Research the fees charged by each marketplace, as you need to factor in fees when you set your prices.
Use seller forums in larger marketplaces to post questions to the seller community.
Consider the option of sourcing merchandise with higher price points that is also inexpensive to ship - for example, small but valuable items like smartphones.
Think about how you are going to drive traffic to your website. Also consider the costs of marketing and hosting. While 3rd party marketplaces may charge listing fees, they also have built-in traffic. Marketing takes time and costs money, but it's crucial if you choose to run your own website rather than utilize a 3rd party marketplace.
Our advice to new users is to consider a hybrid approach of selling locally while utilizing online channels to assist you. Using platforms like Facebook Marketplace, Offer Up and Craigslist while warehousing your merchandise in your home is a great way to gain some experience without spending a ton of money up front to get your business started.