How to Find Wholesale Suppliers Online
---
In this article, we are going to show you how to find wholesale suppliers online and how you can choose the best supplier for your business.
Size Of The Wholesale Market
The global wholesale market is huge ($65.18 trillion in 2020), and will continue to grow well into the future, reaching $87.38 trillion by 2028. The US wholesale distribution sector includes an estimated 408,000 establishments, which generate around $8.7 trillion in annual sales.
With these impressive numbers in mind, let's explore how you can find, and choose, the right supplier for your business.
How to Find Wholesale Suppliers Online
Contact Manufacturers and Official Distributors
This should always be your first step - you may get lucky and a smaller manufacturer is willing to work with you directly, but unless you can handle a large sales volume, you can expect to be directed towards official distributors for that manufacturer. Contacting these distributors and setting up sales contracts gives you the most direct wholesale supply possible.
Online Wholesale Directories
On the major wholesale directories, you can find the contacts of a large number of wholesalers for all kinds of products. As these were certified by the directory itself, in accordance with their requirements, you will be getting another level of security.
Check below for a list of top directories in the USA and around the world. You can navigate their listings by category, or location.
US Directories
Price: FREE
Price: FREE
Price: FREE
Price: $67/year.
Price: Lifetime Membership: $149
Global Wholesale Directories
Price: FREE
Price: FREE
Price: FREE
Price: Lifetime Membership: $299
You should also contact your Local Chamber of Commerce - they may have their own directories, to help put you in touch with wholesalers in your area.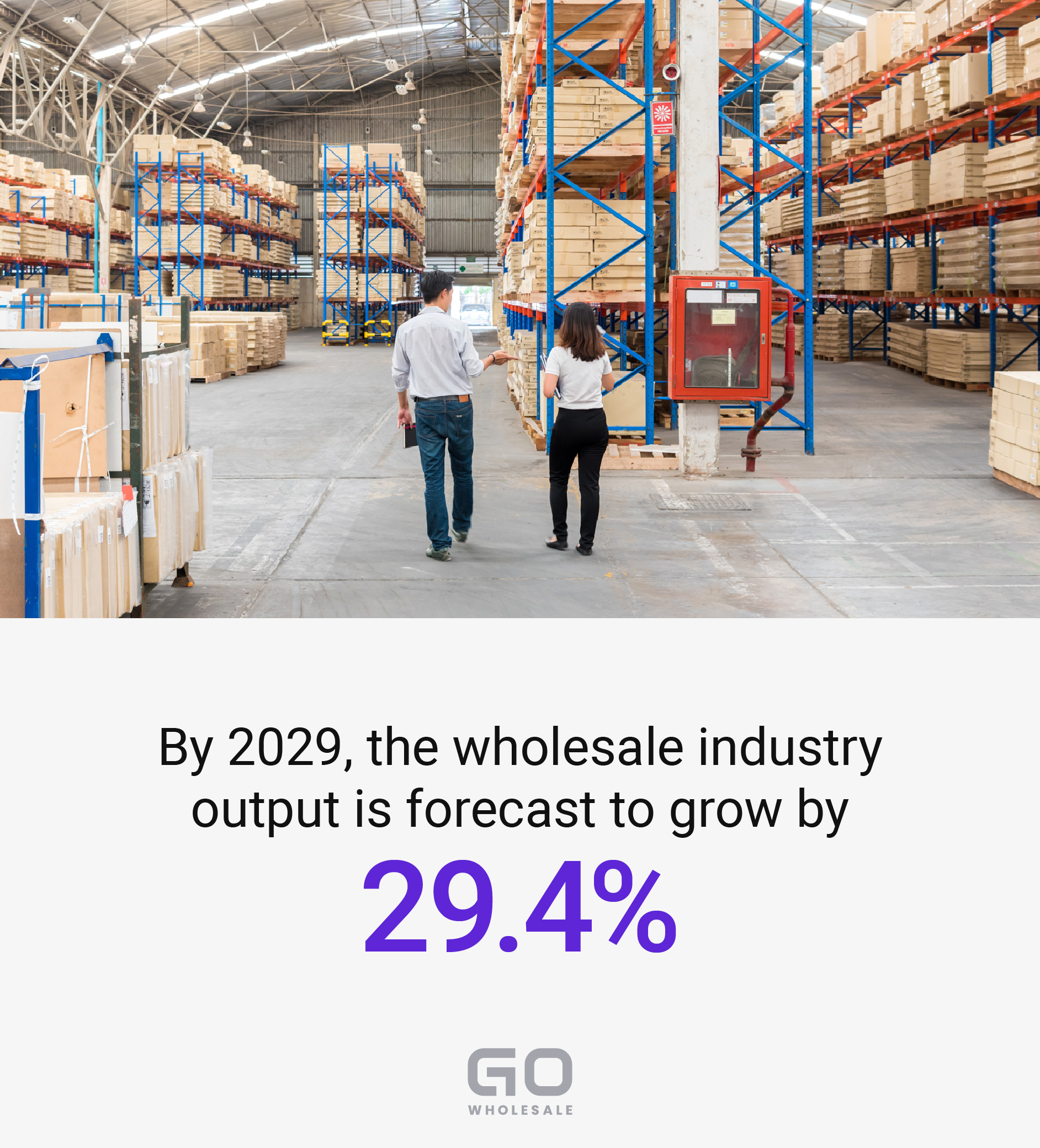 Source: DataUSA.io, 2021.
Trade Shows
Trade shows connect manufacturers/wholesalers and retailers. They will also you give you insight into innovative and trending products. There are hundreds of trade shows annually covering the electronics market alone. These are also great networking opportunities, where you can get in touch with suppliers personally. Directories often also list trade events, but you can also use Google to search for trade shows in your area. Keep in mind that most of these events are not free. Find out the cost before turning up.
Social Media
At social media sites like Facebook and LinkedIn, you will find profiles and groups that allow you to reach out to wholesalers. You can interact with wholesalers and check out feedback from other customers. You'll be able to find reviews, discussions as well as complaints about wholesalers.
To find businesses on Facebook:
On the search window at the top of your Facebook page, type your city and the type of business you are looking for. For example, if you type "Las Vegas wholesalers", you will get results for wholesale businesses in the Las Vegas area.
You will see a drop-down window that contains the top few results. If you go to the bottom of that list, you can click "See more results..." and get a more extensive results list. Alternatively, you can click the magnifying glass icon to the right of the window and open all search results.
To locate the business you want, browse the full results. Using Facebook's search filters (at the left side of the page) will allow you to narrow your search results and help you find your preferred business.
The "Pages" filter link lets you view just official business pages from the area indicated in your initial search. The "People" filter will let you see personal Facebook pages of people related to the type of business you are looking for as well (e.g. owners/employees).
To find businesses on Linkedin:
Go to the top navigation bar and hover your mouse over the Interests link. A drop-down list will appear; select Companies.
Once you're on the Companies page, go to the top of the screen and click the Search Companies link/tab. This will lead you to the Companies Search page.
By default, the companies LinkedIn shows you are based on the number of people in your network connected to each company.
Locate the text box at the top of the screen and enter the keywords for your company search. In the left pane, you can use filters like Relationship, Location, Industry, and to refine your search.
Internet Searches
Search engines will allow you to find websites, Google My Business listings, as well as Facebook pages of wholesale suppliers not only in your area but also further afield.
What to search for:
To find local wholesalers try searching " wholesaler near me" or "wholesaler las vegas".
Try local searches for wholesalers of a certain product category. For example " laptop wholesaler las vegas" or "computer wholesaler nevada"
To find already-prepared lists of wholesale sites try using a search for "wholesale directory" or "wholesaler directory".
To find wholesalers for certain manufacturers try searching the manufacturer's name and "wholesaler or "wholesale supplier", eg. "apple wholesaler", "apple wholesale supplier"
To find marketplaces selling wholesale merchandise, search "wholesale marketplace".
If you use Google Maps, you will be shown results for specific kinds of wholesalers in your local area, if you're signed in. Otherwise, you just need to move the map to cover any area you'd like, choose the scale for the area you're willing to travel to, or delivery distance, and then select "search this area". This will allow you to find businesses that match your keywords on the map.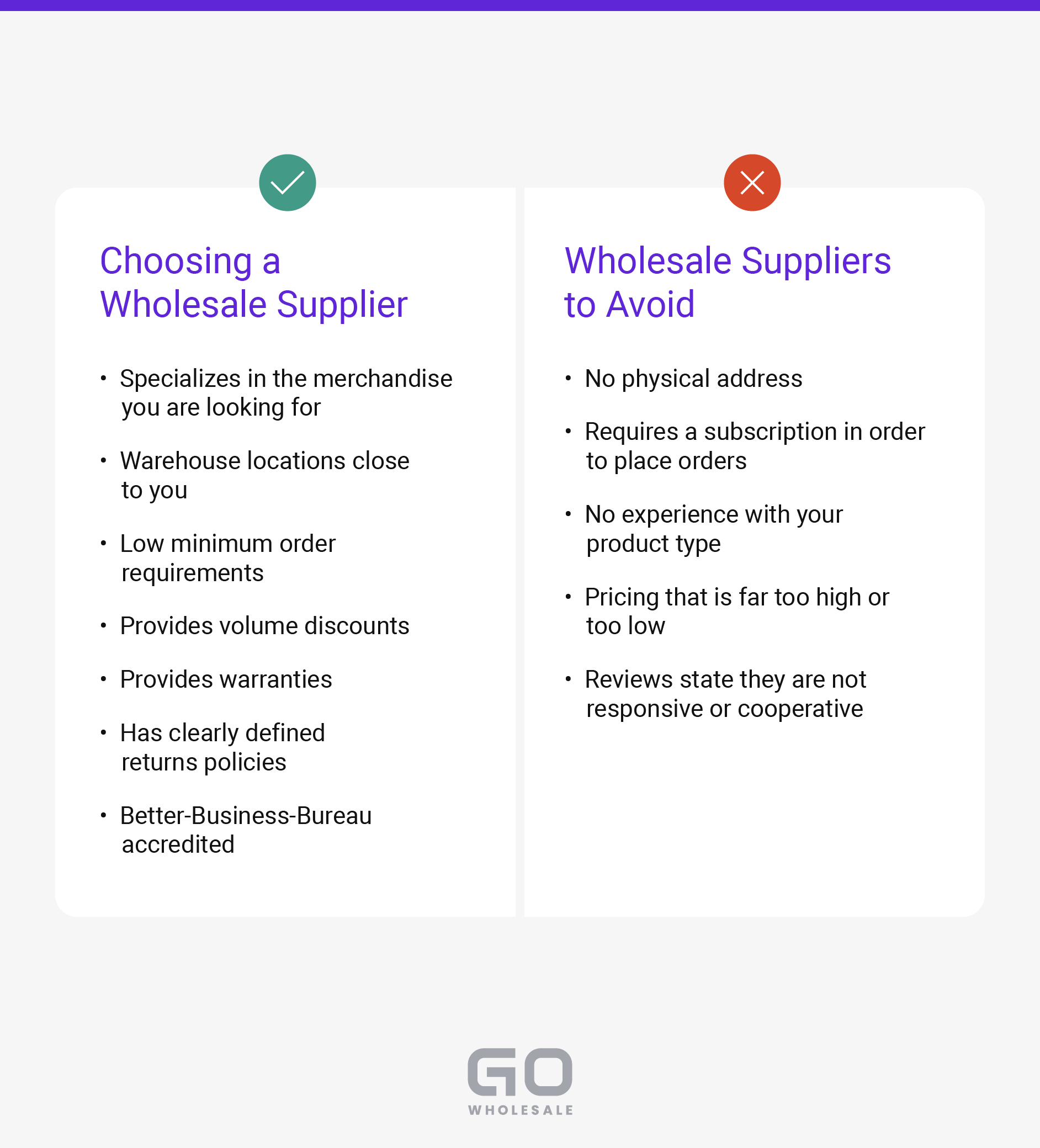 Choosing a Wholesaler
Here are the top factors you need to consider when looking for the best wholesaler for your business:
Company Reputation
Check online directories of wholesalers to learn about the reputation of a wholesaler. Don't overlook customer reviews, and also look at forums and websites where business owners share and discuss their experiences with wholesalers. Avoid working with suppliers asking for a service fee or monthly membership.
Customer Service and Sales Support
Go with a wholesaler you can easily reach by phone, email, webchat and social media, and that can answer your queries promptly and professionally. Knowledge of their own products and the ability and willingness to share information with customers is also Another hallmark of the good wholesaler is knowledge of their products and their ability and will to share information with their customers.
Shipping Costs
Lower your shipping costs by choosing a wholesaler with a warehouse close to you. Some wholesalers let you pick up your merchandise yourself.
Online Wholesale Suppliers to Avoid
You need to make sure that the companies you choose to work with are reputable, trustworthy and reliable. For that, it is essential that you research your prospective partners. These are some of the signs you need to watch out for:
They don't have a returns policy.
You are asked to pay monthly and/or setup fees in addition to what you pay for the products.
They do not provide a physical address.
Avoid working with companies that show any of these signs. You risk not being able to return orders or falling victim to an online scam.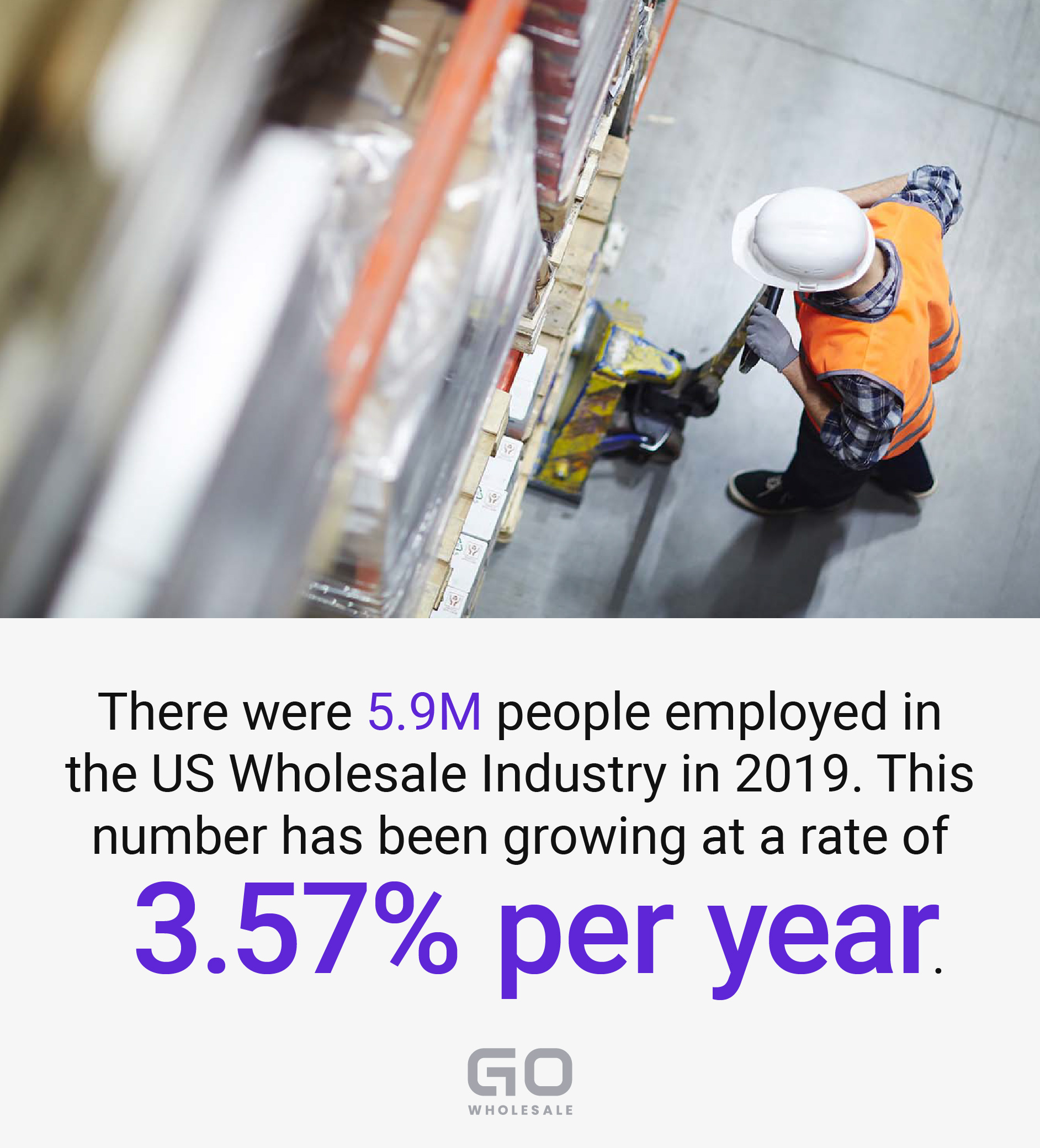 Wholesale Suppliers Online: Why goWholesale?
Buying wholesale supplies online from us has three main advantages: flexibility, transparency, and savings.
When buying from goWholesale, you can expect:
Mix and match inventory to suit your business needs
The ability to buy now or submit bids
Full sales history for every item
The ability to fill a box, pallet or truckload with a visual shipment builder tool
Buying wholesale supplies online is a great way of building a business, provided that you find the right source, and plan out your sales channels properly. Why not take a look at what we have on offer for your business today.