Selling smartphones on eBay can be a great business model if you source the right phones at the right price and follow tried and tested selling practices.
In this guide, we will explore the top-selling Samsung smartphones of the past couple of years, and take a look at the upcoming models being released in 2023, as well provide you with top tips for selling them on eBay.
Related Reading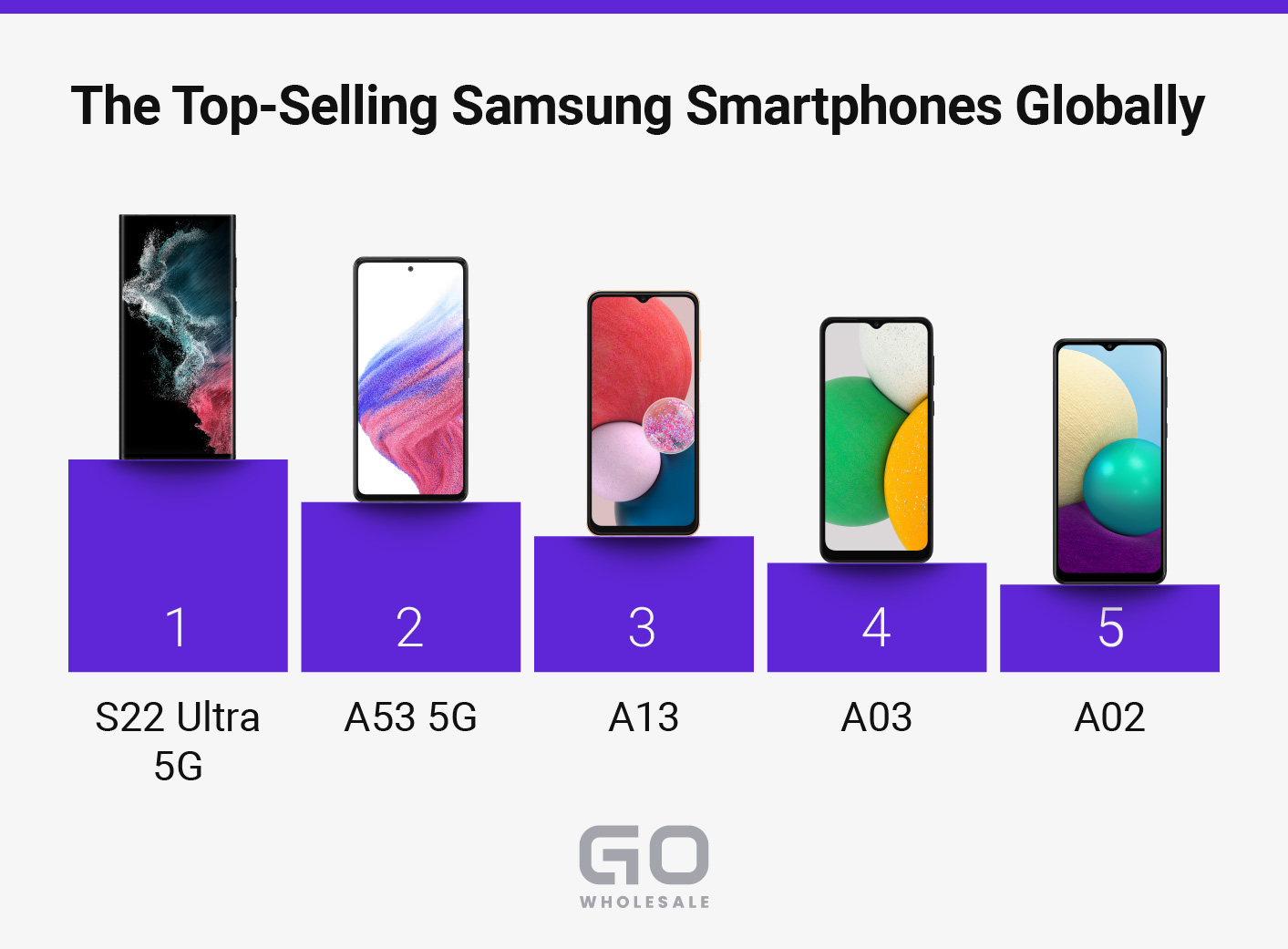 Samsung Smartphones: 2021 Best Sellers
Although according to market research company Omdia Samsung was among the top-3 selling smartphone brands in the world in 2021, alongside Apple and Xiaomi, only 2 of Samsung's models featured in the top 10 top selling spots in that same year.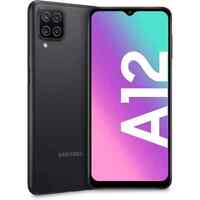 Release Retail Price: From $160
Release Date: November 24, 2020
Features:
6.45" display
5000 mAh battery
3-128 GB storage space
2-6 GB RAM
Our Review: 5/5
The Samsung Galaxy A12 was the biggest selling smartphone in 2021. According to Sammobile, the Galaxy A12 model, priced from $160, sold 51.8 million units, over 10 million more units than the best-selling iPhone that year.
The reason for the Galaxy A12 having such great success is tied to its sleek design, practical camera, screen size, and affordable cost. At the height of the pandemic, an affordable phone, with mid-range specs was an attractive option for customers facing an uncertain personal future - a situation that many workers have not fully recovered from.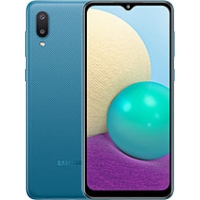 Release Retail Price: From $99
Release Date: January 27, 2021
Features:
6.5" display
2-3 GB RAM
5 MP front camera and 13 MP rear camera
Our Review: 3/5
The second highest selling Samsung phone of 2021 was the Galaxy A02, a cheaper model than the A12. According to Omdia, it was the 10th best selling phone globally for 2021. The A12 sold 18.3 million units worldwide and was aggressively priced at only $99. What separated the A02 from the A12 was the UI, camera (13 MP), and internal specs (The A02 was limited to lower ranges of storage and RAM).
In terms of aesthetics and appearance, the A02 was very similar to the A12, which most definitely played a role in sales numbers. For a phone designed to target the budget market, it has all the desirable specs for consumers that want a decent phone for under $100.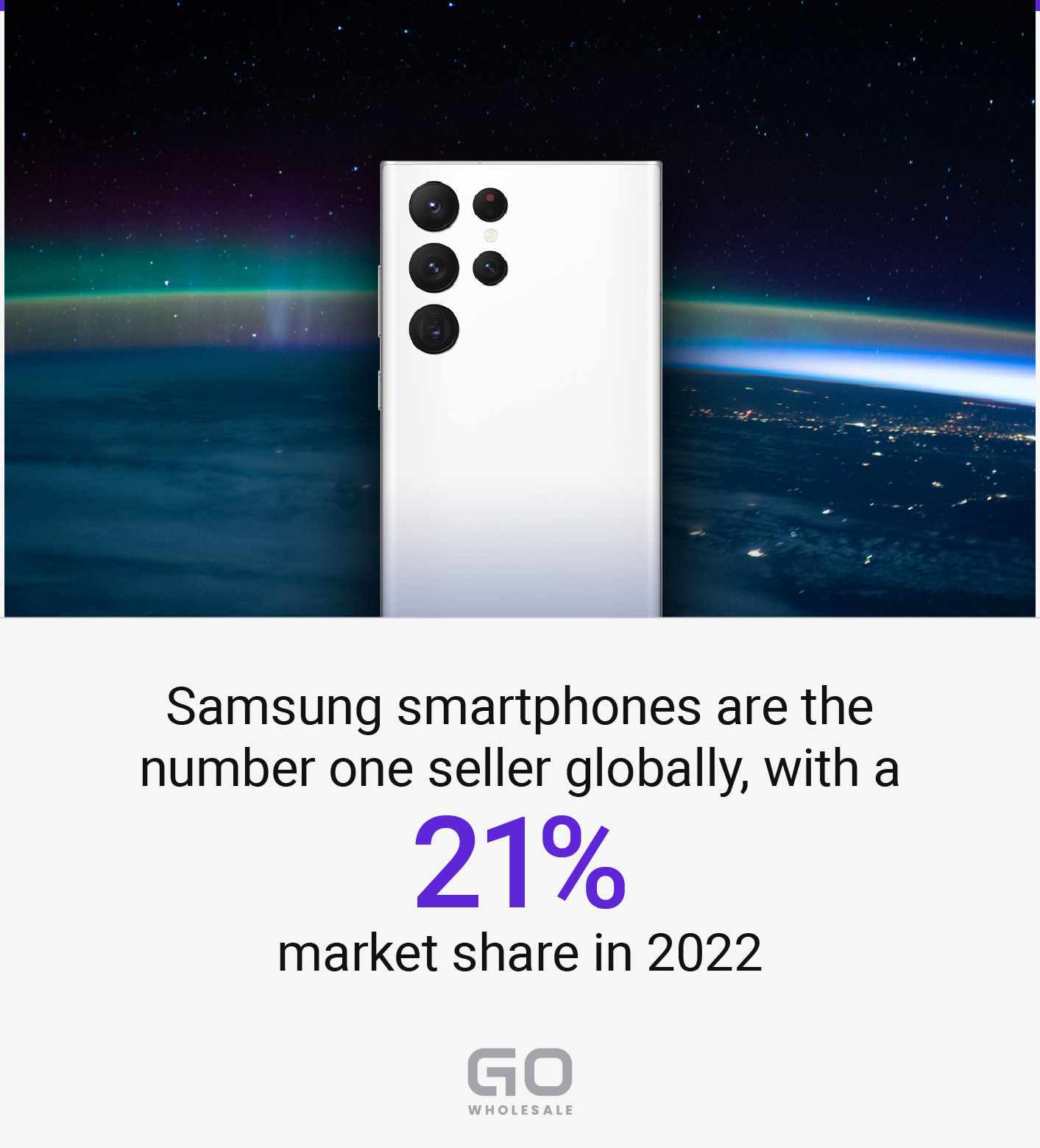 Samsung Smartphones: 2022 Best Sellers
2022 has seen a lot more top-10 sellers from Samsung. According to Omdia, Samsung continues to be the top selling brand in the world in 2022 with over 21% of the global shipments of smartphones, and in February, Samsung held all of the the top 4 spots on Counterpoints sales records.
In April, Samsung models dropped to the lower half of the list following the release of the latest Apple smartphones, but still occupied four spots on the top 10 list.
Even against the backdrop of more competition, the fact that Samsung's sales have grown year-on-year is a great signal for those looking to invest in Samsung phones for resale in 2023.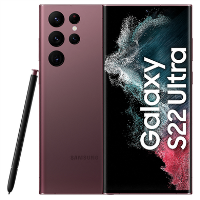 Release Retail Price: $948.98
Release Date: February 25, 2022
Features:
6.8" AMOLED 2x display
Embedded pen
Super-strong Armor Aluminum Frame
Super fast charging
40 MP front camera and 108 MP rear camera
Our Review: 4.5/5
The top selling smartphone in the premium smartphone market, the Samsung S22 Ultra was the best selling smartphone by Samsung in 2022, in April. Taking up 1.5% of total smartphone sales on Counterpoint's tracker list, the Galaxy S22 Ultra mixes the best features from the S series and the discontinued Note series from 2021; it meets consumer demands with 5G functionality, which is becoming a staple demand in the smartphone market.
Some estimates expect around 11 million units will be sold worldwide by the end of the fiscal year- this is all for a phone that only launched in March of 2022.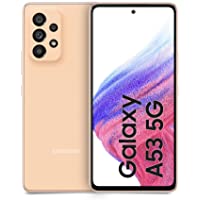 Release Retail Price: $349
Release Date: March 17, 2022
Features:
6.5" AMOLED display
120 Hz refresh rate
5G functionality
6 hour screen time
64 MP rear camera
Our Review; 4/5
In 9th place on the top 10 sellers list, the Samsung Galaxy A53 is the brand's answer to the mid-range market. In April it occupied 1.3% of global sales and met consumer demand with 5G functionality, an AMOLED HD display, and 120 Hz refresh rate for those that want a sleek phone with top video and gaming functionality.
Not only does the phone have a sleek and modern design, but its functionality is also attracting consumers and puts this model among the top sellers among Android phones.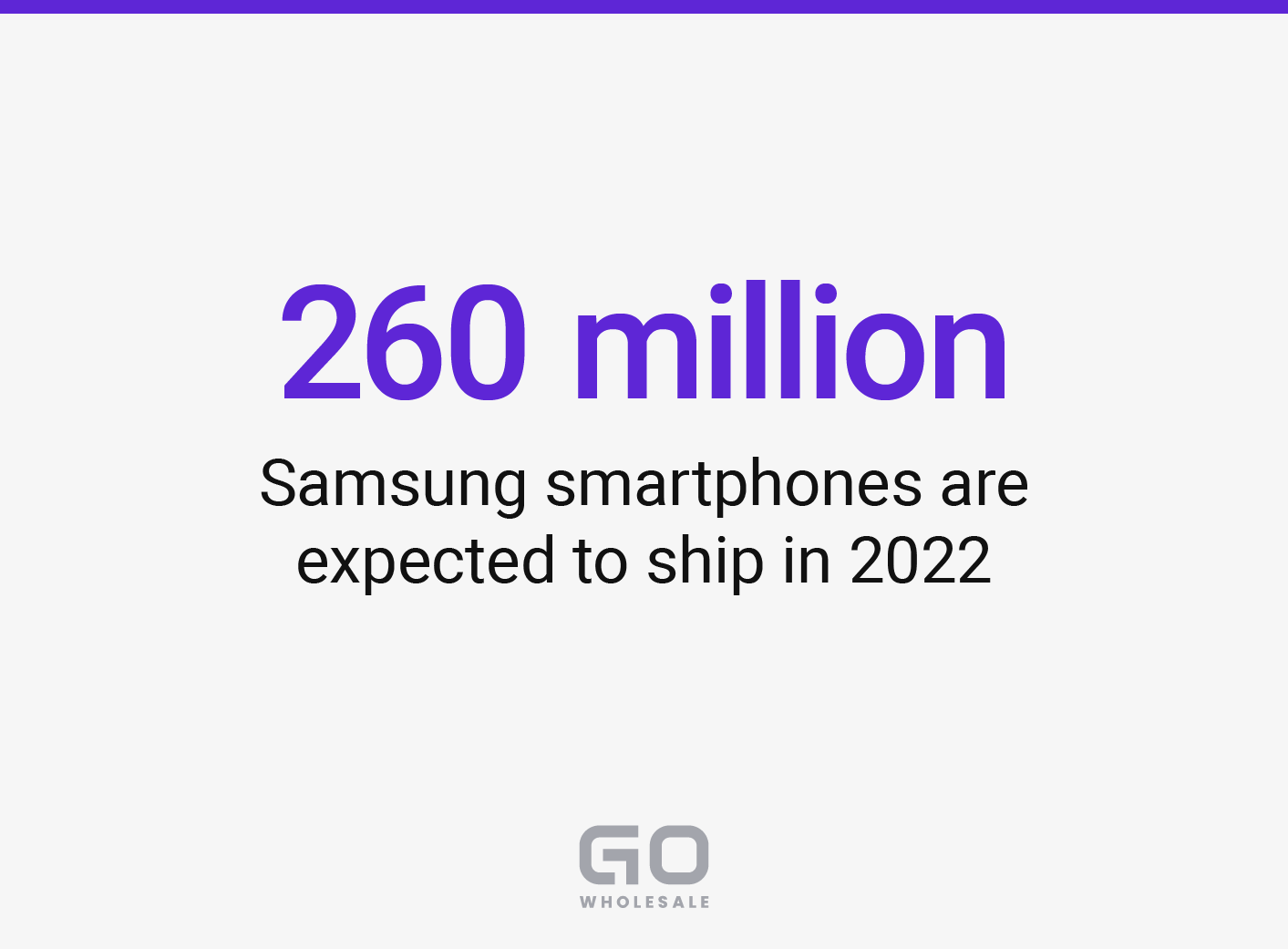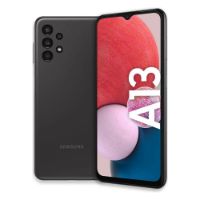 Release Retail Price: $249
Release Date: March 4, 2022
Features:
6.6" display
Quad camera system
5000 mAh battery
32 GB storage
3 GB RAM
Our Review: 3.5/5
Coming in 6th place on counterpoint's list, the successor to the A12 series, the A13 is having great success in countries like India and Latin America, where over 50% of its sales originate. With an upgraded chipset and overall improvements, the consumer market looking for budget-level smartphones is quickly purchasing A13 models to replace their older or broken phones.
6. Samsung Galaxy A03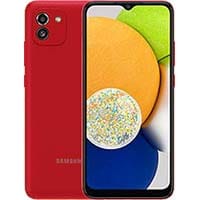 Release Retail Price: $110
Release Date: 16th November 2021
Features:
6.5" display
8 MP camera
2 GB RAM
32 GB storage
5000 mAh battery
Our Review: 3.5/5
Samsung's $100 phone launched in November of 2021 to target the budget market in 2022. The Samsung A03 core is the successor to the A02, which sold among the top 10 in 2021.
The A03 core has so far held a spot among the top 10 in 2022 and improves on the A02 by internal upgrades and updates to the OS. It is expected that the Samsung A03 Core will sell just as well as the A02 in 2022 since it has the same aesthetic, targeting the same budget-friendly market, while possessing upgraded internal components.
Samsung Phones to be Released in 2023
Samsung Galaxy W23 5G 2023
Features:
7.6 inches of a foldable dynamic AMOLED 2X Display
Qualcomm SM8475 snapdragon 8+ gen 1
16 MP dual selfie Camera
4,400 mAh battery
After confirming rumors about a global release of Samsung's foldable phone model, the W23 will have its global release sometime in early 2023, and will feature cutting-edge technology, to expected fanfare.
The Samsung W23 comes in at the expected price range of $1,740 to $2,140. It will feature 7.6 inches of a foldable dynamic AMOLED 2X Display, which will be the main selling point of this phone. The Samsung W23 will be powered by a Qualcomm SM8475 snapdragon 8+ Gen1 and a 4,400 mAh battery. For the photo-lovers, it will feature a camera set of a 12MP triple rear camera and a 16MP dual selfie camera.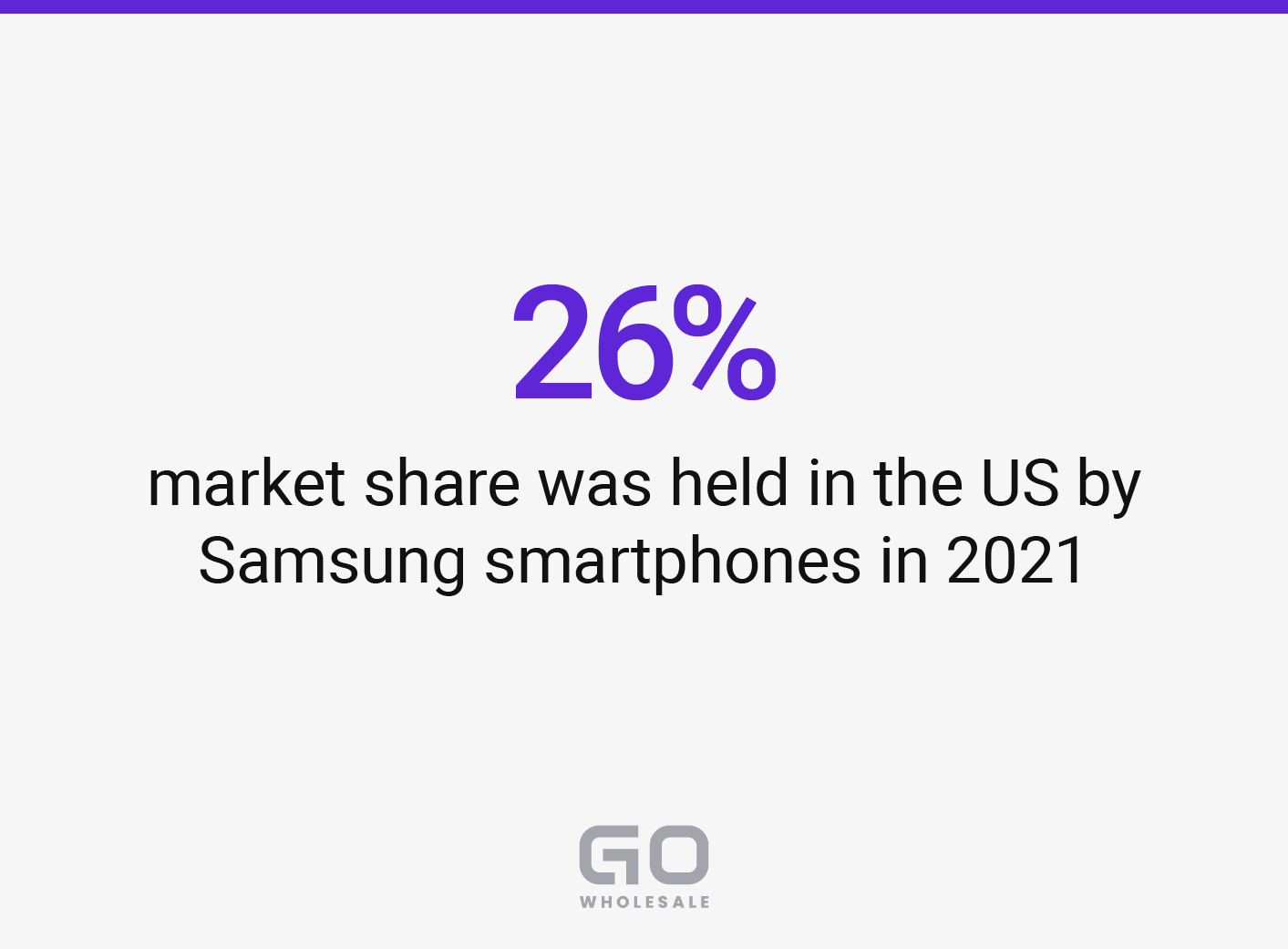 Samsung Galaxy S23 Ultra 2023
Features:
6.8" Display with up to 2,200 nits brightness
Qualcomm snapdragon gen 2 chipset
200 MP rear camera
4700 mAh battery
13 hour screen time
256 GB Storage (base model)
The flagship phone model from Samsung, the Galaxy S23 Ultra, which will be released in 2023, has some rumored specs that are amazing on their own. It is expected to feature a 2200 nits display, Snapdragon 8 Gen 2 chipset, and a 200 MP rear camera. It is expected to start at the $1199 price point.
Samsung Galaxy S22 FE 2023
Features:
6.8" Dynamic AMOLED 2X display
5000 mAh battery
Armor aluminum frame
The Samsung Galaxy S22 FE model, short for "Fan Edition", has been postponed from release in 2022 due to chip shortages. It is expected to be released in 2023. This modified version of the flagship Samsung phone of 2022 will feature the base specifications of the Galaxy S22 ultra with fewer bells and whistles for a lower price point.
Samsung Galaxy A74 5G 2023
Features:
6.7" Super AMOLED display
Snapdragon 765G chipset
32 MP front camera and 64 MP quad rear camera
5000 mAh battery
Expected to be released in December of 2022 or early 2023, the Galaxy A74 5G, a mid-tier galaxy model phone, will feature 5G connectivity, 6.7 inches AMOLED display, and a 64 MP rear quad camera- among many more features. It is expected that this phone will launch at a price point of $409.99.
Selling Samsung Smartphones on eBay
eBay is an ideal place to sell Samsung smartphones. In fact, Samsung smartphones form part of the 4th top-selling category on eBay globally. There are many ways to make your selling experience faster, easier, and more effective.
List items every day. If you are selling multiple items, stagger your listings over several days to take advantage of the eBay algorithm.
SEO-optimize your product descriptions. Include as much keyword information your titles and product descriptions as possible.
Take lots of high-quality photos. Photograph your phone against a neutral background, from multiple angles, highlight features, and highlight any defects. Include photos of serial numbers.
Package the phone following the shipper's requirements. This will protect from damage and prevent the shipper from disallowing a potential insurance claim.
Always ship with tracking. Use signature confirmation for sales above $750.
Buy shipping insurance to protect you if the item is lost or damaged during shipping.
Make yourself trustworthy. Be transparent about yourself and your business, make customer feedback available and be upfront about any product defects. Respond promptly to customer queries and provide good customer service. Ask feedback from your customers to establish a reputation.
Offer free shipping and 30-day returns. This will appeal to customers and also qualify you for eBay's Top Rated program.
Use social media to share your listings. This will increase your business' reach.
Samsung smartphones are growing in demand. eBay is a great platform to sell these phones to the largest possible audience, at home and abroad. If you're looking to source Samsung smartphones to sell on eBay, check out our wholesale Samsung smartphone inventory.
Sourcing Wholesale Samsung Phones from goWholesale
goWholesale is an online wholesale marketplace where you can find thousands of new and refurbished consumer electronics products, including Samsung smartphones. Sourcing from goWholesale gives business customers three key benefits: flexibility, transparency, and savings.
On each product page you can find a complete history of wholesale market prices and trends, which allow you to make an immediate buying decision without having to research the market on other websites.