Apple iPhones Wholesale: How to Buy for Less
---
How can you source wholesale iPhone inventory? What are refurbished iPhones, and why would you choose to buy them? In this article, we will discuss the growth of the refurbished smartphone market, the current top-selling iPhones, and the main reasons there is a growing shift towards repurposing used phones for resale.
It should come as no surprise that the most popular smartphones are from Apple's iPhone range, in fact in 2020 6 of the top 10 smartphones sold worldwide were iPhones. So, what is the current state of the new and refurbished market, what models should you be looking out for and where should you source iPhones for less? Let's take a look.
The Current iPhone Market
Apple's new iPhone 12 was released in October 2020 and statistics show that sales have been very strong, outstripping the popularity of the iPhone 11 over a comparable timeframe.
In fact, The ‌iPhone 12‌ lineup passed 100 million sales in April 2021, within seven months of its launch - this is two months earlier than the iPhone 11 managed the same landmark in 2019. Overall, sales of Apple iPhones have continued to stay strong, despite the pandemic, and are close to their all-time highs.
Currently, the iPhone 12 is the most popular seller in the United States, with the XR and the mid-range SE (2020 version) also both selling in good numbers.
However, it's not just the latest iPhones that are seeing strong sales and usage figures. Usage data shows that it's the good old dependable iPhone 7 that was the most owned phone in 2020, indicating that many owners are preferring to hold onto their older phones, or choosing to buy secondhand or refurbished models such as the 7, 8, X and XR, than are upgrading to brand new phones.
So what can we learn from this? That sales of both new and older iPhones remain strong despite the pandemic. In 2020, 206 million new iPhones were shipped worldwide. With so many models now available to consumers a healthy secondary market has formed.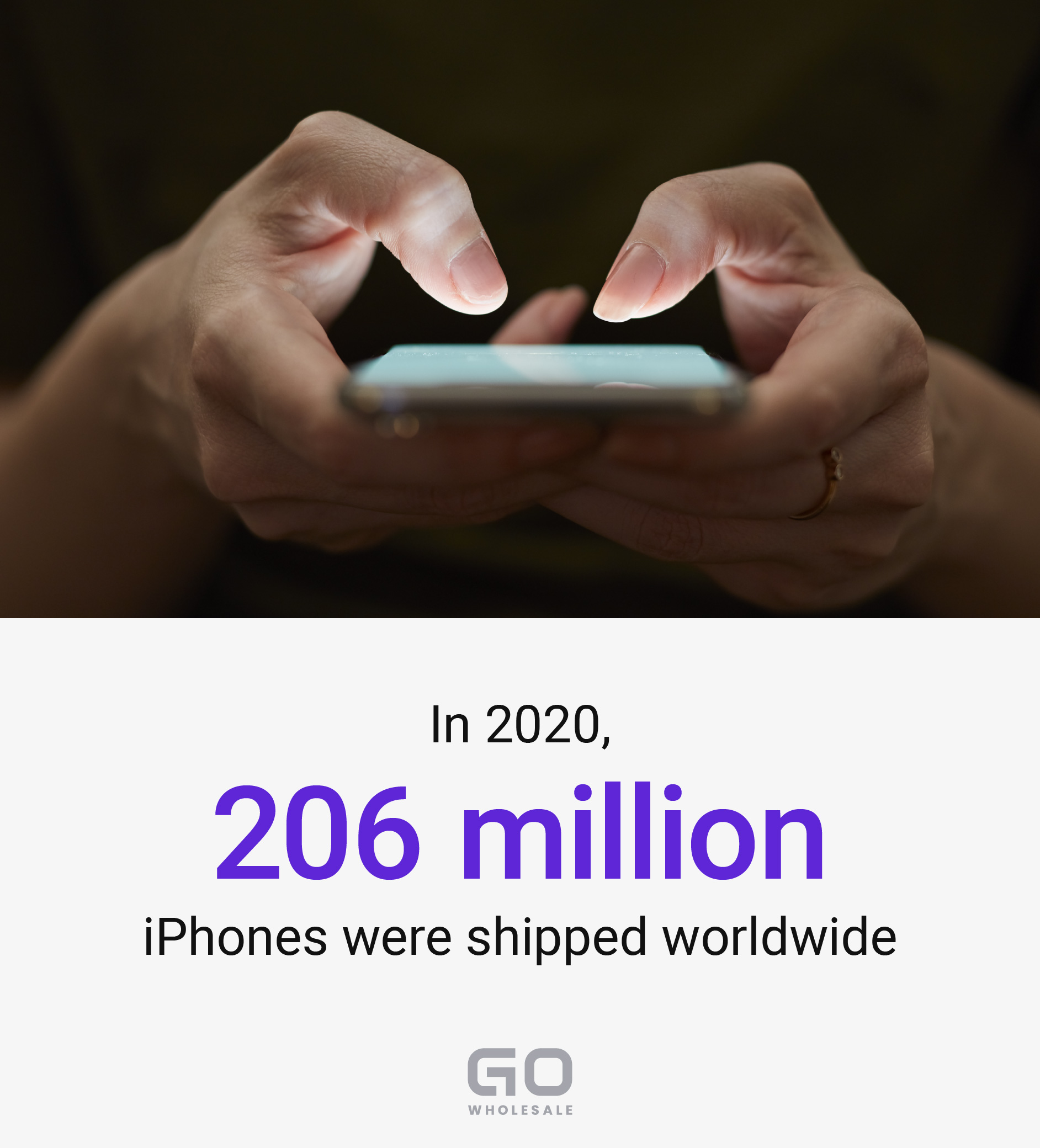 Everyone needs a phone now, including youngsters and teenagers. However, not everyone needs, or can afford, the latest models. Consumers are also looking for different features from their phones. For example, a young child looking for a device they can use to play games while being contactable by their parents, or an older couple looking to buy a simple cell phone just to make calls do not need the latest models with high-end cameras and 5G compatibility. For consumers like this, the older, less expensive models are ideal.
It's not just a case of functionality either. A large family may not be able to afford the latest models, and some members of the family are more interested in the more advanced features than others. The large secondary market caters to everybody, and allows flexibility in what they can buy.
Others like their existing models so much and will buy the same model again if they lose their phone, or it is damaged. People that don't know much about phones also look to buy the same (older) model as another family member or friend, because they see it as reliable, and recommended.
In the post-pandemic world consumers worldwide are expected to tighten their belts for many years to come, due to it's extended effects, and this also reflect in secondary market sales into the future.
Additionally, Apple themselves are accepting trade-ins of older models, giving large discounts to those wanting to upgrade to the latest models. This spurs both sales of new models, and adds used phone inventory to the secondary market.
Price
One of the main factors customers take into consideration when choosing their next phone is price. Unless they're the type of consumer who either has money to burn or simply must have the very latest phone, they'll be looking to save money and that means buying an older model secondhand or refurbished. The prices for brand new iPhones range from $449 for an entry-level model to $1,399 for the latest 512 GB 12 Pro Max (as of July 2021). However, an older refurbished phone, such as the still incredibly popular iPhone 7, costs as little as $150.
The Rise of Choice with Older Models
What's driving people to keep hold of older phones or buy older models or refurbished phones in such numbers?
Apple releases a new iPhone each year.With more than 200 million phones being produced every year for more than a decade, the number of older phones in circulation is continuing to grow. With this growing number, resale prices for phones in the secondary market have to be competitive, which leads to downward pressure on price as the amount of inventory in circulation rises.
When new phones are released, they offer incremental upgrades such as slightly better cameras, more memory and small operating system tweaks. These subtle changes are not always enough to tempt users away from current phones.
The Emergence Of 'Wait And Save'
Another factor that's stopping people buying the latest iPhones is the rise of what we're calling 'wait and save' culture. Savvy shoppers have woken up to the fact that when Apple releases its latest models, the previous line of phones drop in price dramatically. A good example of this was the iPhone 8. Priced new at $599, the price of a new 8 dropped to $449 when Apple released its replacement, the XR.
As a reseller, you can take advantage of this 'wait and save' market. You can do this by sourcing these models when Apple drops their prices from a good wholesale supplier. This will allow you to attract customers who are specifically looking for these big price drops.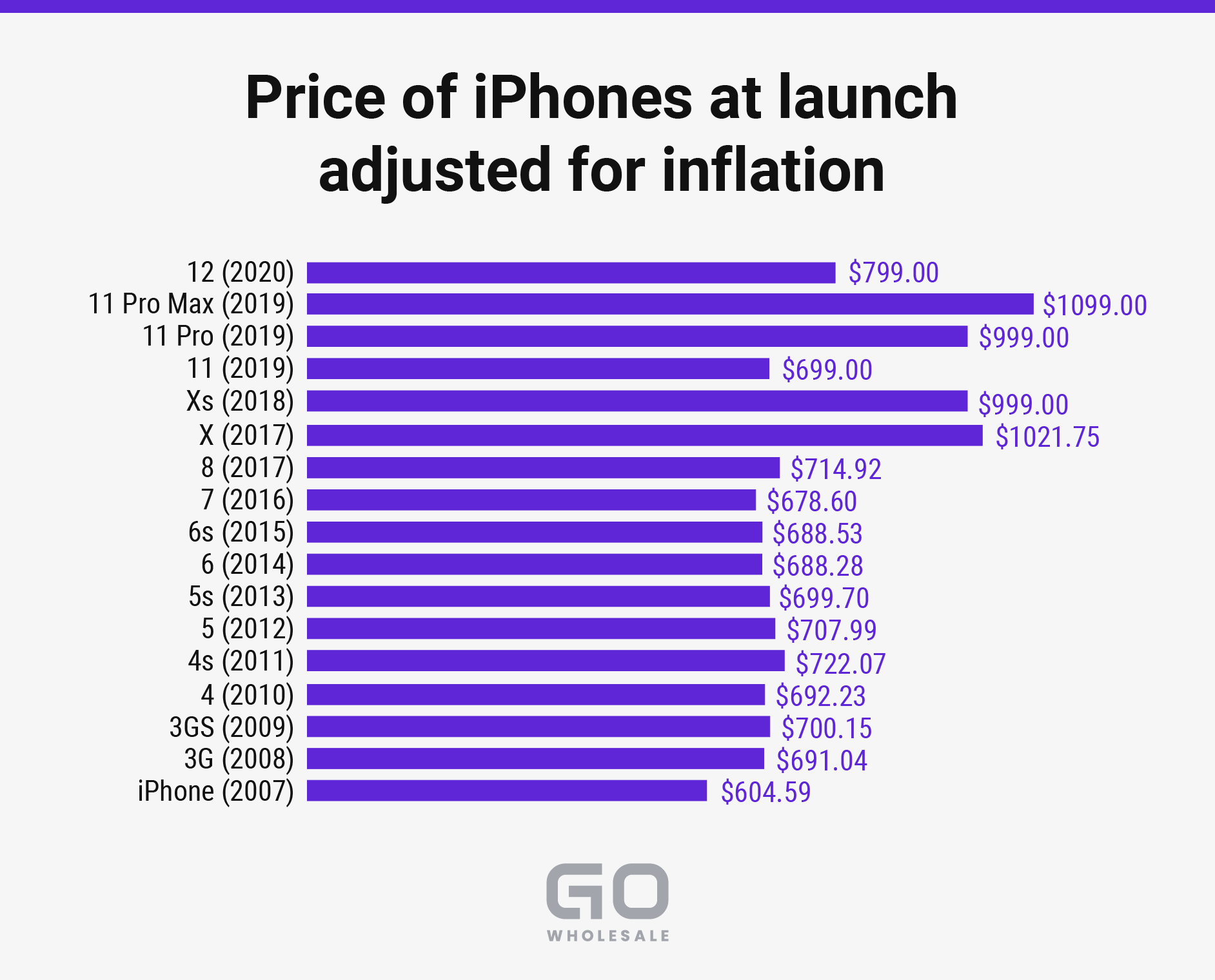 Environmental Concerns
Another major factor is the environment. Consumers have been bombarded with environmental awareness campaigns over the last few years and those messages are starting to reshape our attitude towards consumption. This concern has not only led people to hold on to their phones for much longer than they did before, but has also led to an explosion in interest in the used and refurbished smartphone markets. After all, why buy a brand-new phone that hoovers up more of the earth's resources when you can buy a perfectly good phone that's been used or refurbished?
Rise Of The Secondary And Renewed Market
Not long ago, getting hold of a refurbished iPhone online usually meant trusting the word of a random stranger and the description they had listed on sites like eBay. That has all changed with the advent of seller certification and the entry into the market of Amazon Renewed and its strict set of rules for selling Apple products. Customers can now buy in confidence in a way they couldn't in the past.
As a result, the secondary and refurbished phone market has exploded, with iPhones being one of the product lines customers most want to get their hands on. 57% of consumers say that a brand-name refurbished product is a key consideration in their purchasing decision, and there are few brands out there as trusted as Apple, hence their popularity in the refurbished market.
Selling Refurbished Apple Products on Amazon and eBay
When it comes to selling refurbished iPhones online, the two biggest marketplaces are Amazon and eBay. In the case of Amazon, all refurbished iPhones are sold through Amazon Renewed. For resellers, that means you'll have to jump through a few hoops to sell on the platform.
If you're new to Amazon Renewed, you'll need to provide invoices going back 90 days proving you've purchased at least $2.5 million in qualifying refurbished products from Apple themselves, or from a retailer with more than $5 billion in annual sales, before you can start selling on the site. You'll also have to agree that your company backs all the products it sells through the site with the Amazon Renewed Guarantee and is responsible for all claims under that guarantee. If you are a newer seller, you should consider selling on eBay first to establish a successful business before considering Amazon.
eBay doesn't put up the same barriers as Amazon when it comes to selling refurbished iPhones under the 'seller refurbished' tag.
The Best Selling Refurbished iPhones
Both Amazon and eBay produce lists of best-selling new and refurbished iPhones. These lists act not only as a handy guide to what models resellers should be looking to add to their inventories, but also serve as a useful guide when setting prices.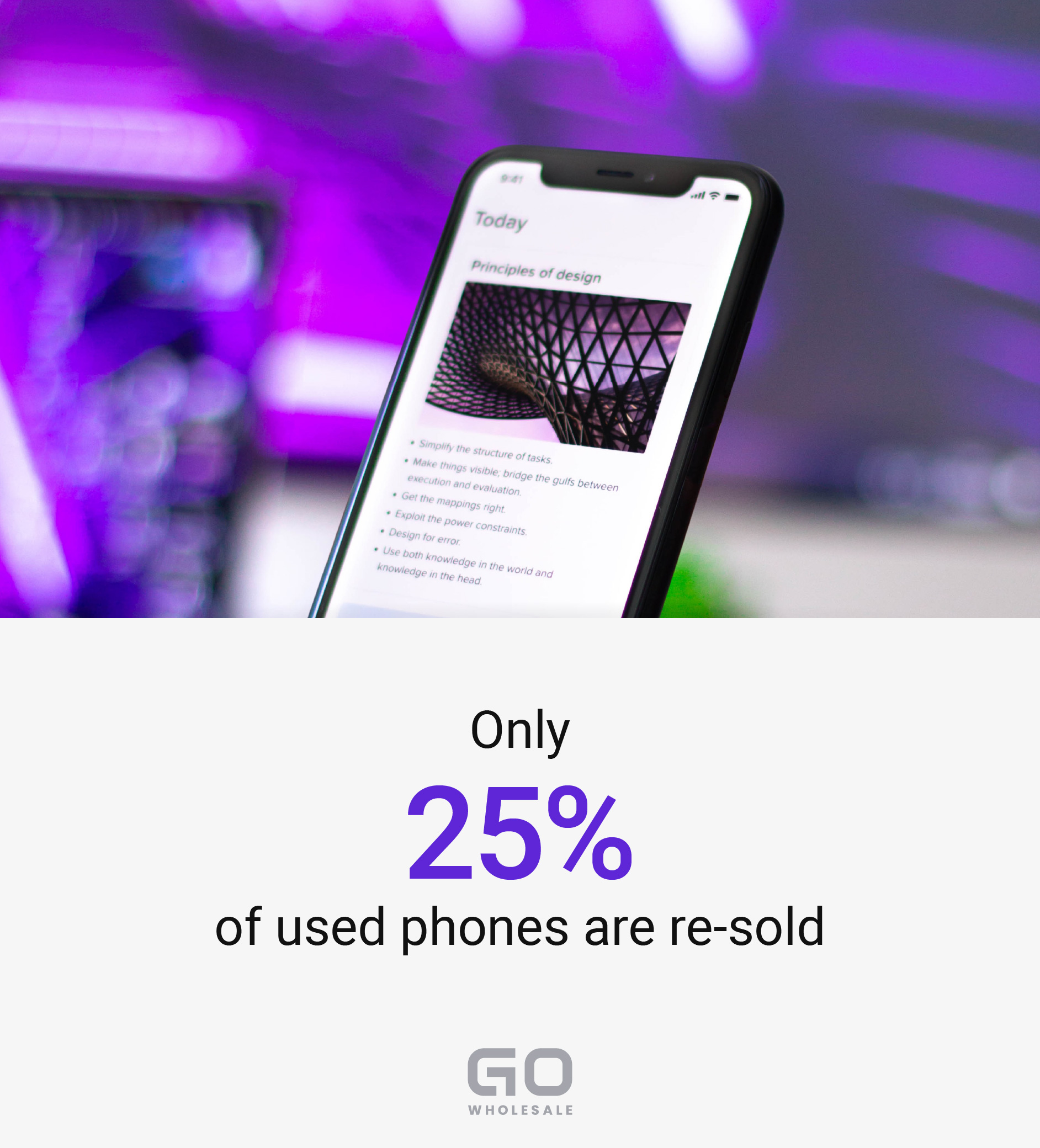 When it comes to refurbished phones, the top sellers across eBay and Amazon are:
iPhone 8
eBay price: $170-$380
Amazon Renewed price: $250-$300
iPhone XR
eBay price: $230-$400
Amazon Renewed price: $355
iPhone X
eBay price: $280-$440
Amazon Renewed price: $340
iPhone 7
eBay price: $100-$250
Amazon Renewed price: $150-$270
iPhone XS
eBay price: $280-$580
Amazon Renewed price: $405-$1099
(Prices as of Feb. 2021).
It is important to stay current on pricing, especially around the time that new models are released. Check these websites for the current market pricing before making any purchase decisions.
Where To Buy Wholesale iPhone Inventory For Less
goWholesale is the ideal source for your refurbished electronics needs. At goWholesale's online marketplace you will find a wide range of Apple iPhone models.
goWholesale supplies brand-new as well as certified refurbished iPhones. All refurbished items are sold in like-new fully-functioning condition, backed by a full warranty.