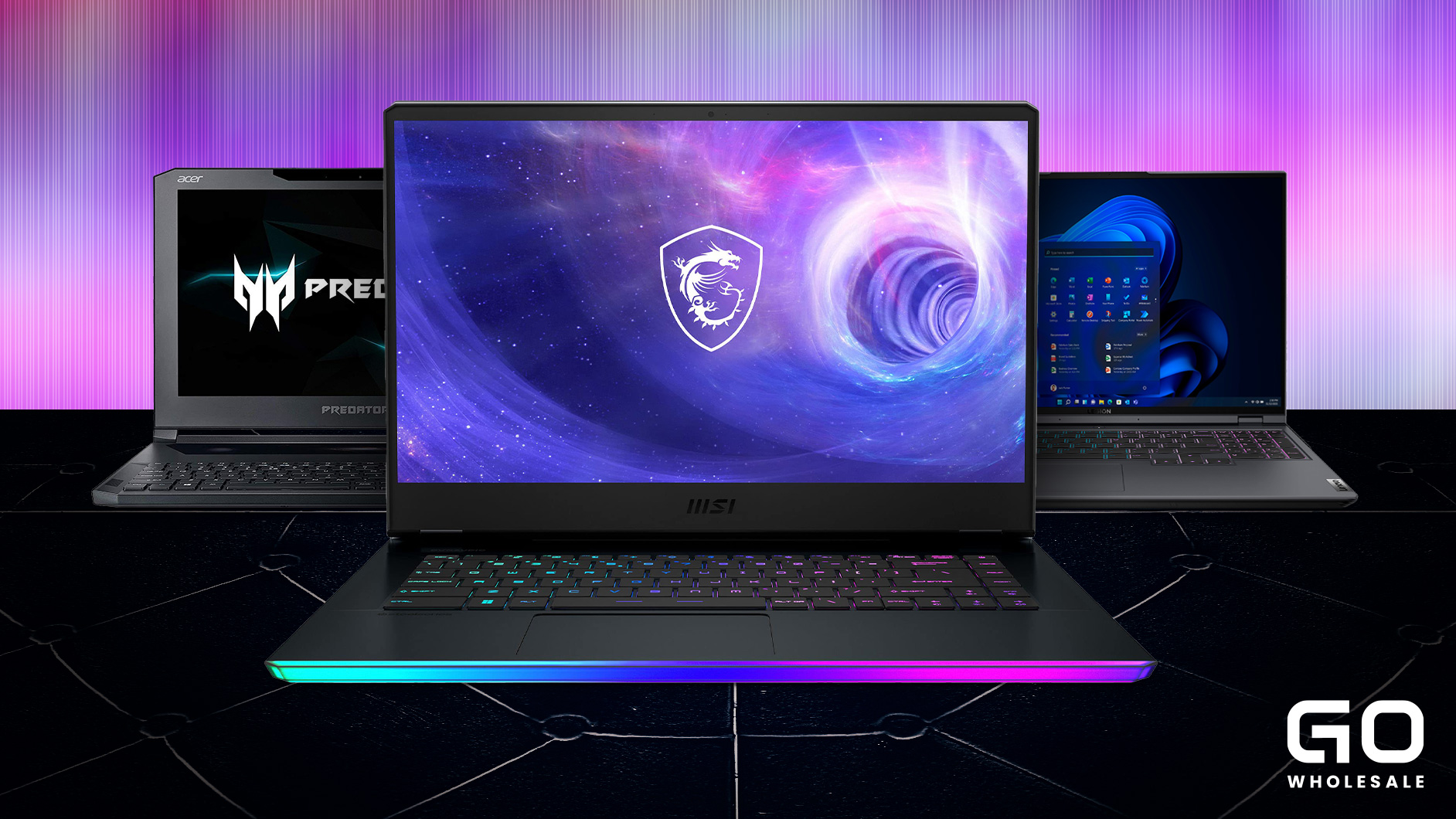 In this article, we will go over the gaming laptop market, as well as which gaming laptop models are the best to buy wholesale to resell looking forward to 2023.
The Growing Market for Gaming Laptops
Related Reading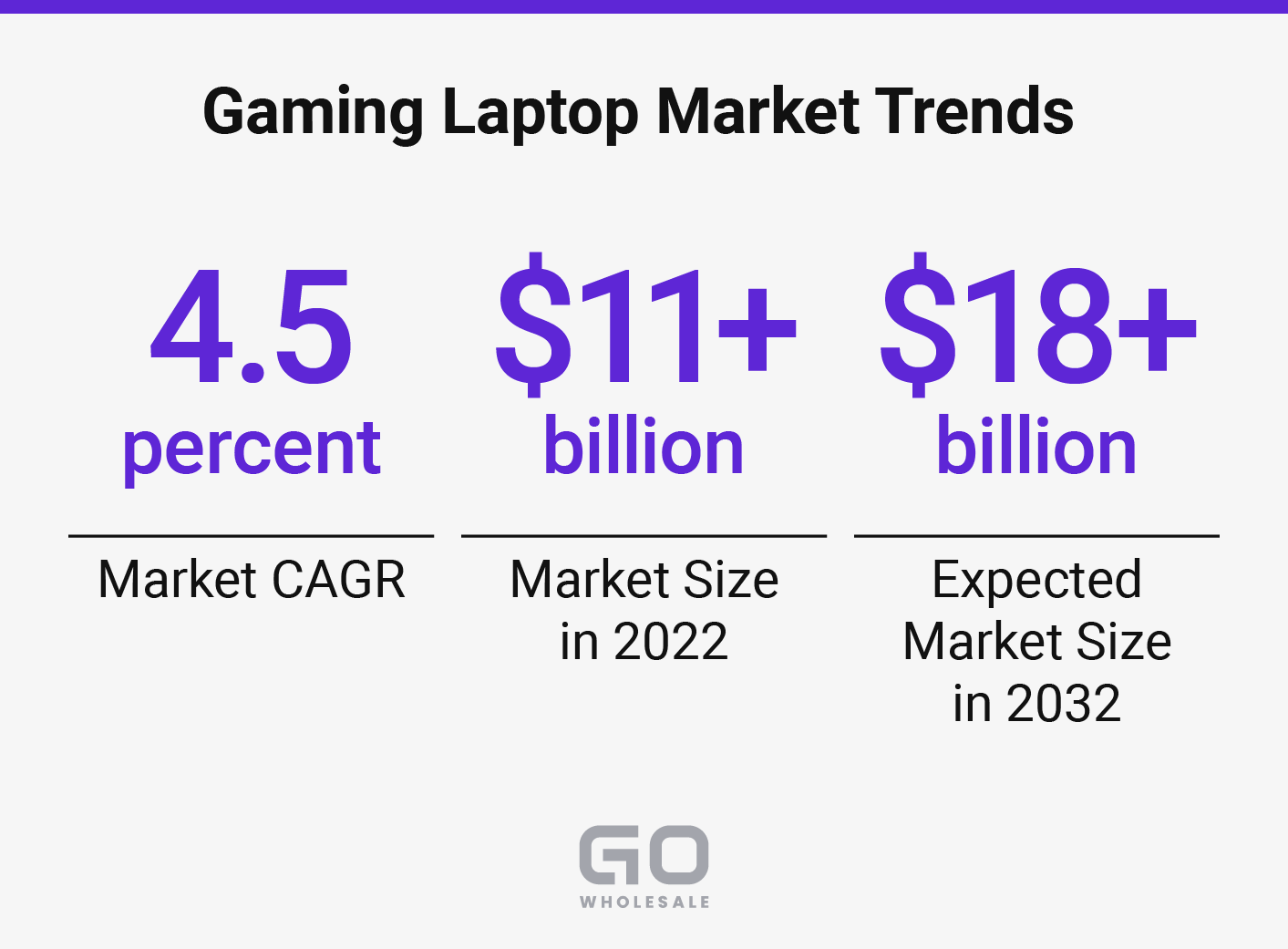 Best Gaming Laptops to Buy Wholesale to Resell in 2023: Our Picks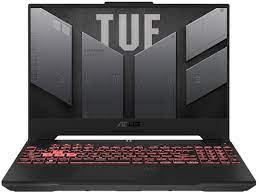 Price Range: starting from $749
CPU: Ryzen 9 4900H - 1750 MHz
GPU: RTX 2060
RAM: 8-32GB
Storage: 1TB SSD
Our Review: 5/5
At the top of the list we have the Asus TUF series of laptops. A recent series, they attract many customers and occupy multiple spots on top 10 and top 100 lists from sites like eBay, Amazon, and Newegg.
The reason Asus TUF laptops are so in-demand boils down to 2 things: cost and durability. The Asus TUF laptops range from $600 (a very reasonable price for a specialist gaming laptop) and have the cheapest entry point for a 144 hz display, capable GPU, and good battery life; all in a relatively lightweight frame.
These specifications coupled with the relatively low initial price tag equals a no-nonsense laptop made just for gaming. As a result, the TUF brand of laptops are built specifically for people that want to play games on a laptop without any of the extras that are typically attached to gaming laptops, such as special lighting and highly stylized frames.
This has resulted in the TUF brand laptops being the most popular gaming laptops of 2022. The Asus TUF A15 is a great all-rounder with a modest price for the specifications and is a top-seller on multiple marketplaces.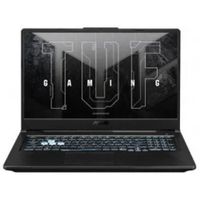 Price Range: starting from $899.99
CPU: Intel Core i5-10300H
GPU: NVIDIA GeForce GTX 1650 Ti
RAM: 8-32GB
Storage: Up to 1TB SSD
Rating Review: 5/5
As with the A15, the F17 model is a great all-rounder, with the bonus of an Intel i5 processor, and an NVIDIA graphics card, at a slightly higher price-point. This model is also a top-seller online.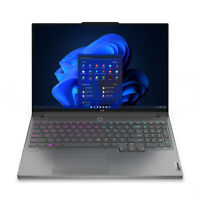 Price Range: Starting from $2,079.99
CPU: AMD Ryzen 7 5800H
GPU: Nvidia GeForce RTX 3070
RAM: 16GB - 32GB
Storage: 512GB - 1TB SSD
Our Review: 5/5
It is no surprise that a laptop made by Lenovo, the top selling laptop company of 2022, should make this list. The Lenovo Legion 5 Pro series is a mid to high end gaming laptop brand that brings a lot of extras to the table.
What sets the Lenovo Legion 5 laptop apart from others is its unique frame design, user experience, and cost-to-value ratio. Although the legion pro line easily sells for upwards of $2000, they bring a lot of value and durability, with impressively high specs for the price.
This model is easily found on top positions on websites like eBay and Amazon.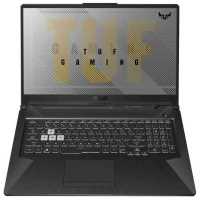 Price Range: starting from $1,099.00
CPU: Ryzen 7 4800H
GPU: RTX 3070
RAM: 16-32GB
Storage: 1TB SSD
Rating Review: 4/5
With more RAM this model, another top-seller, allows for faster gaming, but coming in at almost $1100, this model is not as fast of a seller than the other TUF models listed earlier.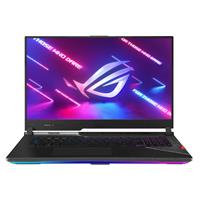 Price Range: Starting from $1,899.99
CPU: Intel Core i9 12900H
GPU: Nvidia GeForce RTX 3070 Ti (150W)
RAM: 32GB
Storage: 2TB M.2 SSD
Our Review: 4/5
The ROG series is built for people that want the full gaming experience from their laptops. With the modern flashy appeal of custom-built desktops, the ROG line of laptops from Asus feature flashy RGB lighting and a highly-stylized new look.
The flashy design coupled with mid-to-high-end performance builds makes the Asus ROG line of laptops perfect for consumers looking for a true on-the-go gaming pc experience. ROG laptops regularly feature in the top-10 sellers on online platforms for gaming laptops.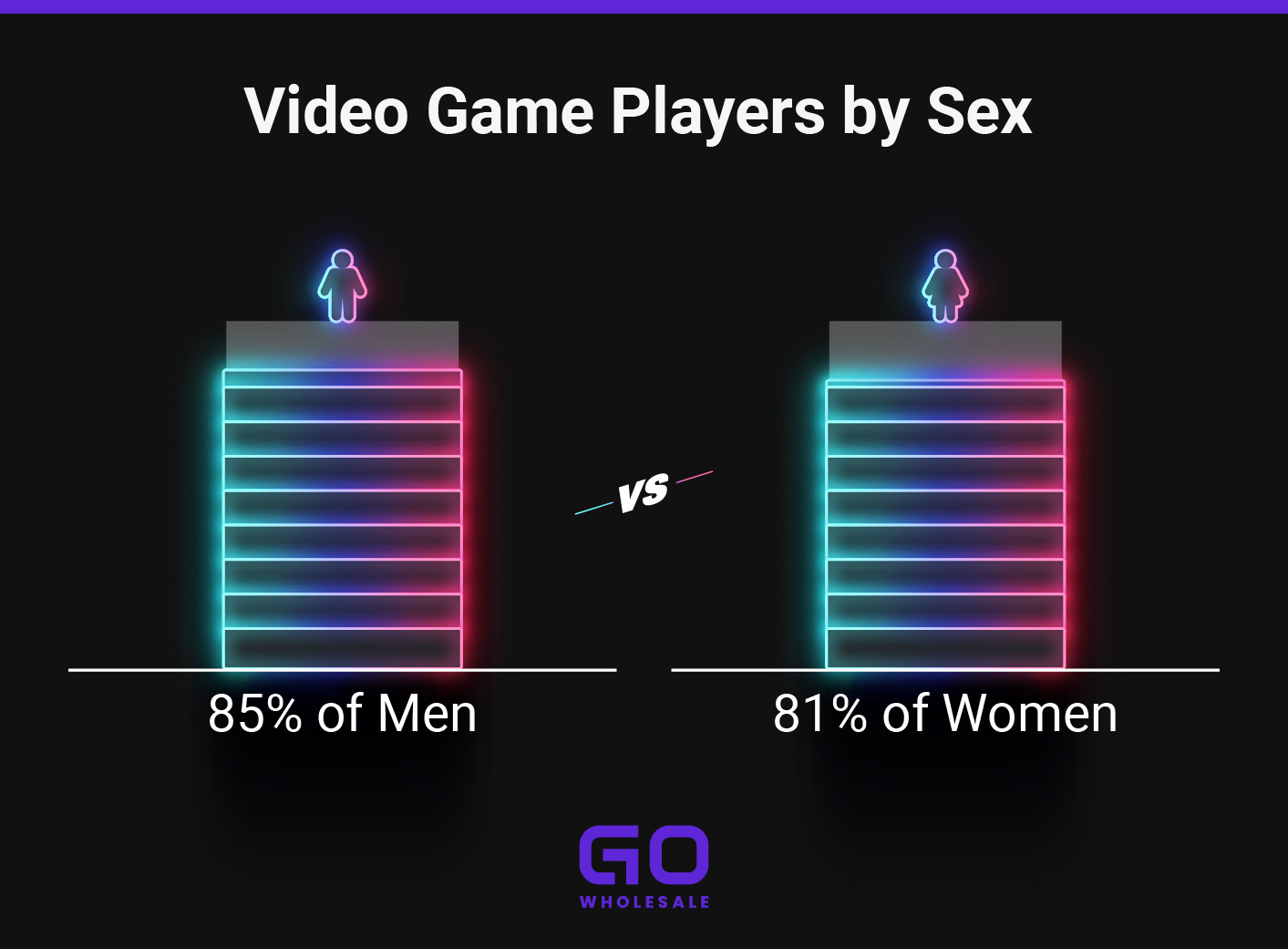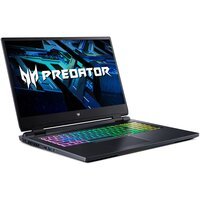 Price Range: starting from $1,499
CPU: Intel Core i7-10750H (6 core)
GPU: Nvidia RTX 2070 with Max-Q Design
RAM: 16GB
Storage: 512GB SSD
Our Review: 4/5
The Predator laptops are bulky, sturdy, and built to endure intensive gaming sessions. All this is possible thanks to a high quality design and equally high quality hardware. While these laptops are more pricey, they are made specifically for the high-end gaming laptop niche.
For those looking for the best-that-money-can-buy gaming laptops, the Acer Predator will be a top choice. For perspective, the top selling Acer Predator Triton 300, with all optional extras sells for around $3000.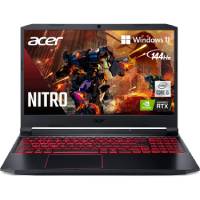 Price Range: starting from $1,699
CPU: Core i7 processor
GPU: RTX 30
RAM: 32GB-2TB
Storage: 1TB SSD
Our Review: 4/5
These laptops follow the same no-nonsense build as the TUF laptops by Asus. While the Nitro 5 series may appear in first place on many top seller lists and occupy top spots in general laptop sales on Amazon, it only loses to the TUF series because more models of the Asus TUF brand are sold at the moment, building more sales between them. Nonetheless, the Nitro series has built a very reputable name for itself in recent years.
The AN515 is the top-seller from this series.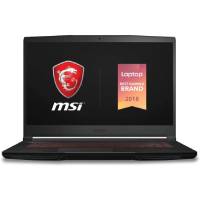 Price Range: starting from $649
CPU: Intel Core i5-8300H
GPU: Nvidia GeForce GTX 1050
RAM: 4-16GB
Storage: 1 TB HDD
Our Review: 3.5/5
The Chinese MSI brand has been around for many years in the development of PC hardware, and in recent years has become a staple in the gaming laptop niche. The MSI gaming laptops of the GF and GE series are sleek and efficient laptops, found on top selling lists from sites like eBay, the modern and simplistic style of the MSI gaming laptops are sought after by people that want a discreet and modern gaming laptop for on-the-go gaming.
The MSI GF63, while a good seller, is a budget gaming laptop, with the lowest starting retail price on our list. However, with only an i5 processor, this laptop will struggle with high-end gaming more than other laptops on this list.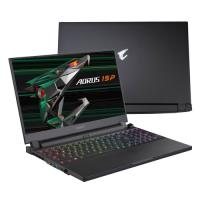 Price Range: starting from $1,399.99
CPU: Intel Core i7
GPU: NVIDIA GeForce RTX 30
RAM: 8GB-16GB
Storage: 1TB SSD
Rating Review: 3.5/5
A brand with more predominance in the USA, the Gigabyte, and its sub-brand Auros, are dependable brands of gaming laptops with models in both budget and high-end specs. They feature durable build quality, high performance, and a minimalist design.
In recent years they have had a rise in the European market and are listed on top-selling lists from sites like Newegg.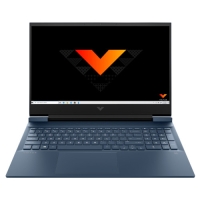 Price Range: starting from $1,249.99
CPU: AMD Ryzen 7 processor
GPU: RTX™ 3050
RAM: 16GB-64GB SSD
Storage: 512GB
Rating Review: 3/5
A relatively new series of gaming laptops from HP, the Victus laptops present a mixture of standard laptop design with a "sleek feeling". The Victus line supports more upgradeable features in RAM and storage space compared to its competitors, and targets the budget gaming laptop market.
This makes the HP Victus highly sought after by people on a budget looking for more long-term gaming laptops that they can upgrade. While being a relatively new brand, it is already occupying spots on best seller lists from sites like eBay, Amazon, and Newegg.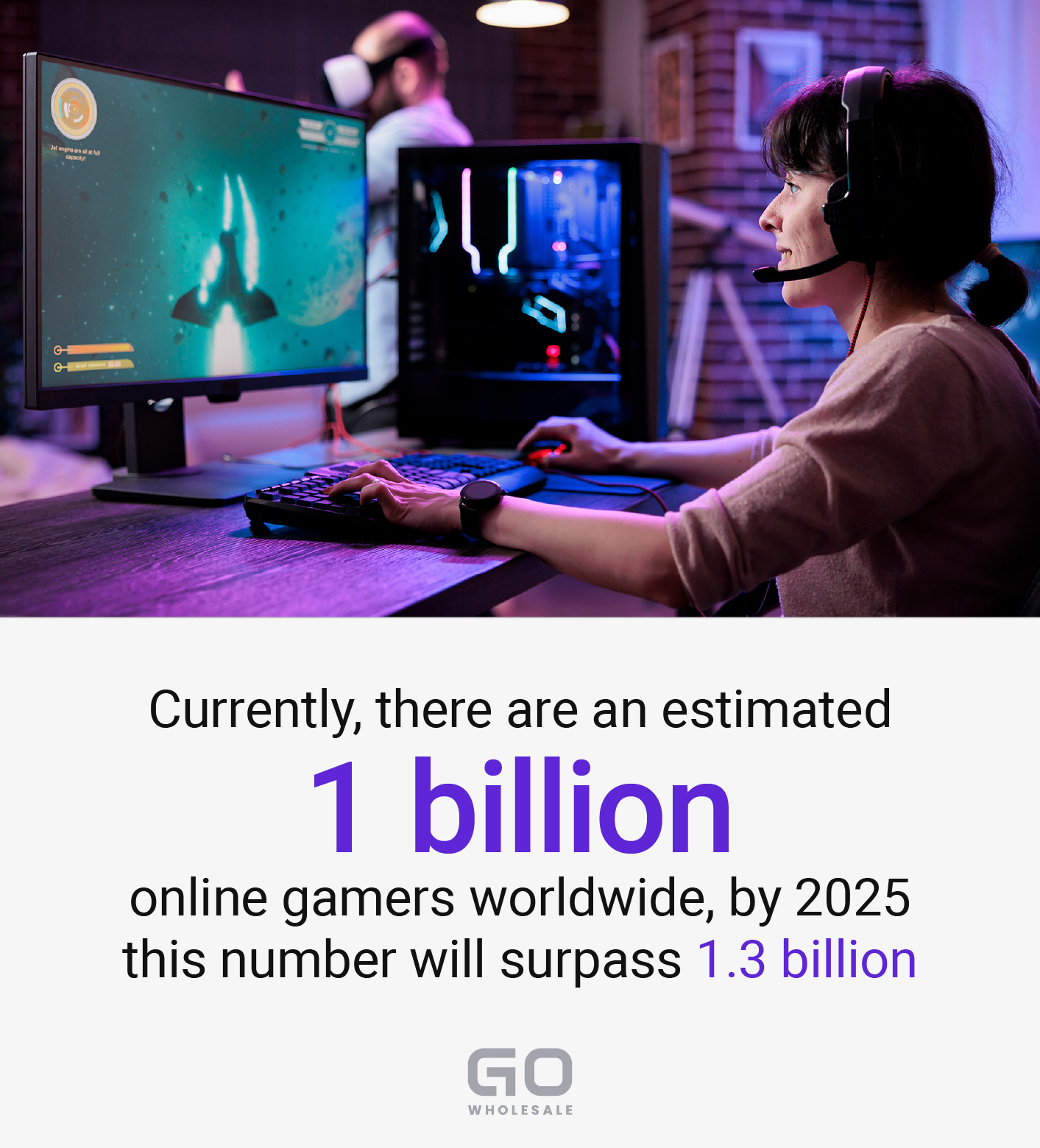 The Best Gaming Laptops to Buy Wholesale to Resell in 2023: New Upcoming Laptops
With the end of 2022 approaching and the yearly CES conference planned for the beginning of 2023, many hopes and expectations are set for gaming laptops coming out next year. Of the many new options that will open up for gaming laptops, both in performance and in new concepts being implemented, the gaming laptop scene will be most heavily influenced by new processors produced by both AMD and Intel.
AMD 7 Series-Powered Laptops
The 7th series of AMD CPU chips, also known as the dragon range, will be able to handle serious gaming with much faster processing and compatibility with 4k gaming.
In terms of new models, what we can expect in 2023 are the new ROG Zephyrus and ROG Strix laptops to feature improved CPU and GPU power, and implementation of the new AMD processor.
Intel's 13th Gen-Powered Laptops
News articles and leaks are all pointing to another dominating year for Intel CPU-powered gaming laptops. As Intel dominated 2022, especially with its 12th generation HX model CPU implemented on gaming laptops, many expect that high-performance CPU variants of the 13th generation will come out later in 2023 which will give a huge boost to gaming performance.
Of the many laptops to expect in the coming year, the Razer brand of laptops, Acer Nitro 5 series and Predator series, are likely to see new models in 2023.
MSI, has already announced a new intel powered desktop leading to speculation of a brand-new gaming laptop line, as well as the GE and GF series laptops are set to come out with refreshes in CPU and GPU power (especially with the new MSI Nvidia 4000 series line), and will feature boosted performance in 2023, though we don't have many details on these models yet.
Lenovo Legion Series Updates
With the recent news that Lenovo has partnered up with Intel in the competitive gaming scene, it is no surprise that new Lenovo Legion and Legion Pro series laptops will feature their high-performance game handling powered by the next-generation CPUs from Intel. Not only is the news of the partnership a huge indicator of models being "beefed up" in the near future, but also suggests the Legion brand, which is already a common name in laptop gaming, will become even more popular in 2023.
What is Driving Growth in the Gaming Laptop Market?
The gaming industry keeps growing. Not only are more and more people, both young and old, getting into playing video games, but also the demand for cutting-edge technology on a laptop for high-spec work use is very high - many graphic designers, game designers, and videographers buy gaming laptops for this functionality.
On top of this, gaming laptops are now seen as synonymous with long-lasting, good-quality machines.
The Effects of the COVID-19 Pandemic
It comes as no surprise that the COVID-19 lockdowns have played a major role in the growing popularity of gaming. With more people stuck at home, gaming became an even more popular hobby. In addition, over 48% of the industry revenue stems from mobile gaming, including through laptops, as wireless internet bandwidth has improved, leading consumers to demand more high-tech laptops for gaming.
Post-lockdown effects have not disappeared, as evidenced in people being more interested in staying at home playing games or posting on social media rather than going outside, when compared to pre-pandemic.
E-Sports and the Professional Gaming Industry
The rise of professional gaming, streaming, and the large volume of competitive online games in the market is now coupled with a generation that grew up playing video games.
In 2019, the esports industry was valued at $1.1 billion, in 2022 the industry rose to $1.38 billion with a projected growth of up to $1.85 billion by 2025.
The Portability Factor
As mentioned before, consumers nowadays favor portability, with over 48% of the global revenue from the gaming industry stemming from mobile gaming. In addition, consoles like the Nintendo Switch and the Steam Deck (a portable PC shaped like a gaming console) allow for enhanced portable gaming experiences that attract more and more consumers towards video gaming as a recreational activity.
This trend toward portability means that consumers increasingly prefer to invest money on high-end gaming laptops rather than on high-end desktops.
Conclusions
Looking at the future of computers and gaming, it is no surprise that the two will be more and more intertwined. The growing number of professional esports teams, clubs, and competitions all attest to this, with the vast majority of competitions being computer-based rather than console-based. This is not to mention the growth of the gaming sector with private users, and more time spent at home is equalling more time spent gaming. For gaming laptops, the market future is looking bright.