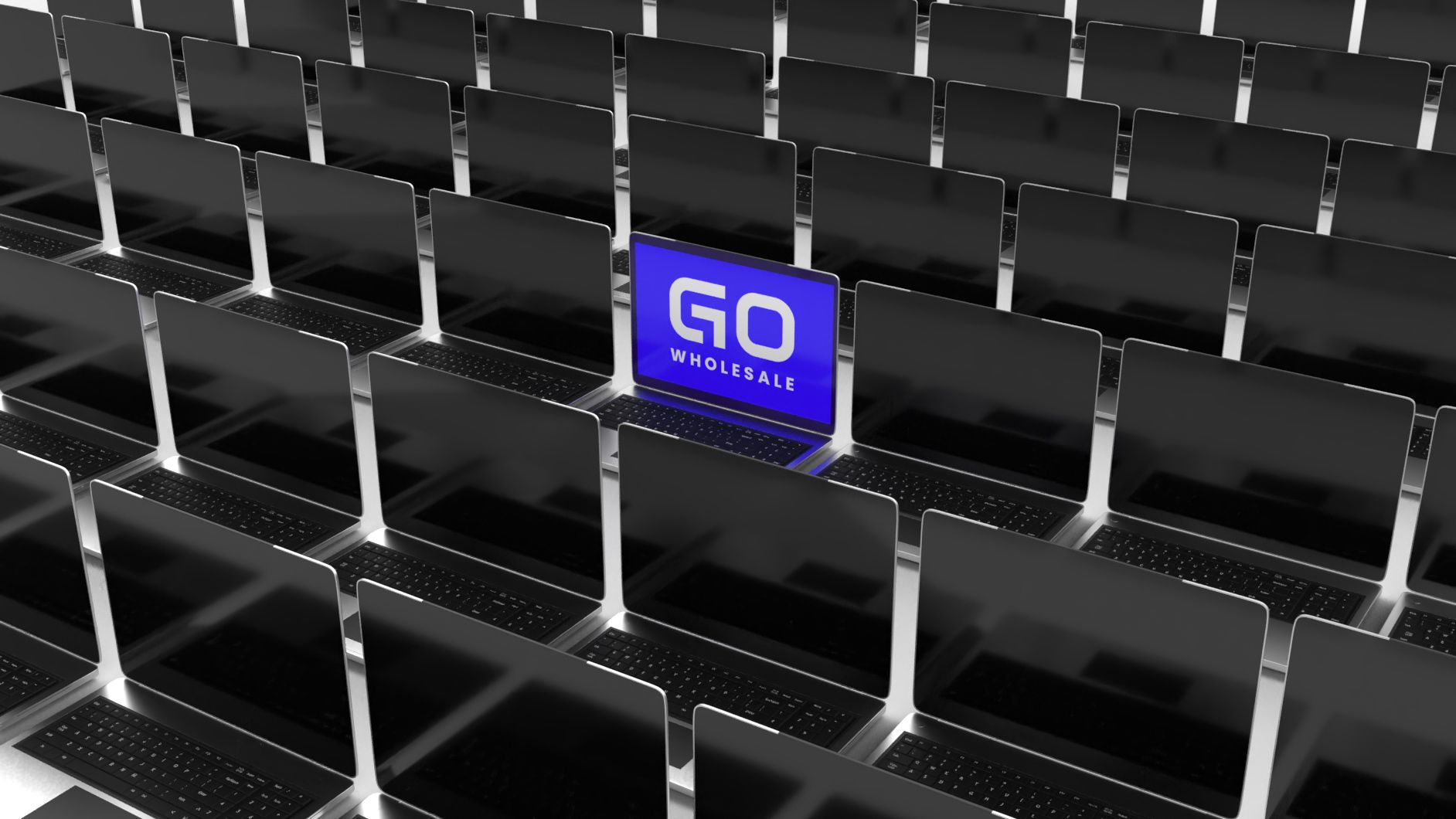 The global market for laptops is flourishing thanks to several factors, such as an explosion in demand caused by the pandemic and the growing environmental concerns of businesses and customers. Put simply, there's never been a better time to sell refurbished laptops. However, if you're to take full advantage of this huge market, where should you turn to source refurbished laptops in wholesale quantities to ensure you pay the lowest possible price and make the maximum amount of profit?
Refurbished Laptops – A Growing Global Market
By 2027, the value of the global refurbished computers and laptop market is expected to reach $4.9 billion. Of that, the laptop share of the market is expected to be worth $3.1 billion – a compound annual growth rate (CAGR) of 13.6% between 2019 and 2027. It's possible that the market may be worth even more by 2027.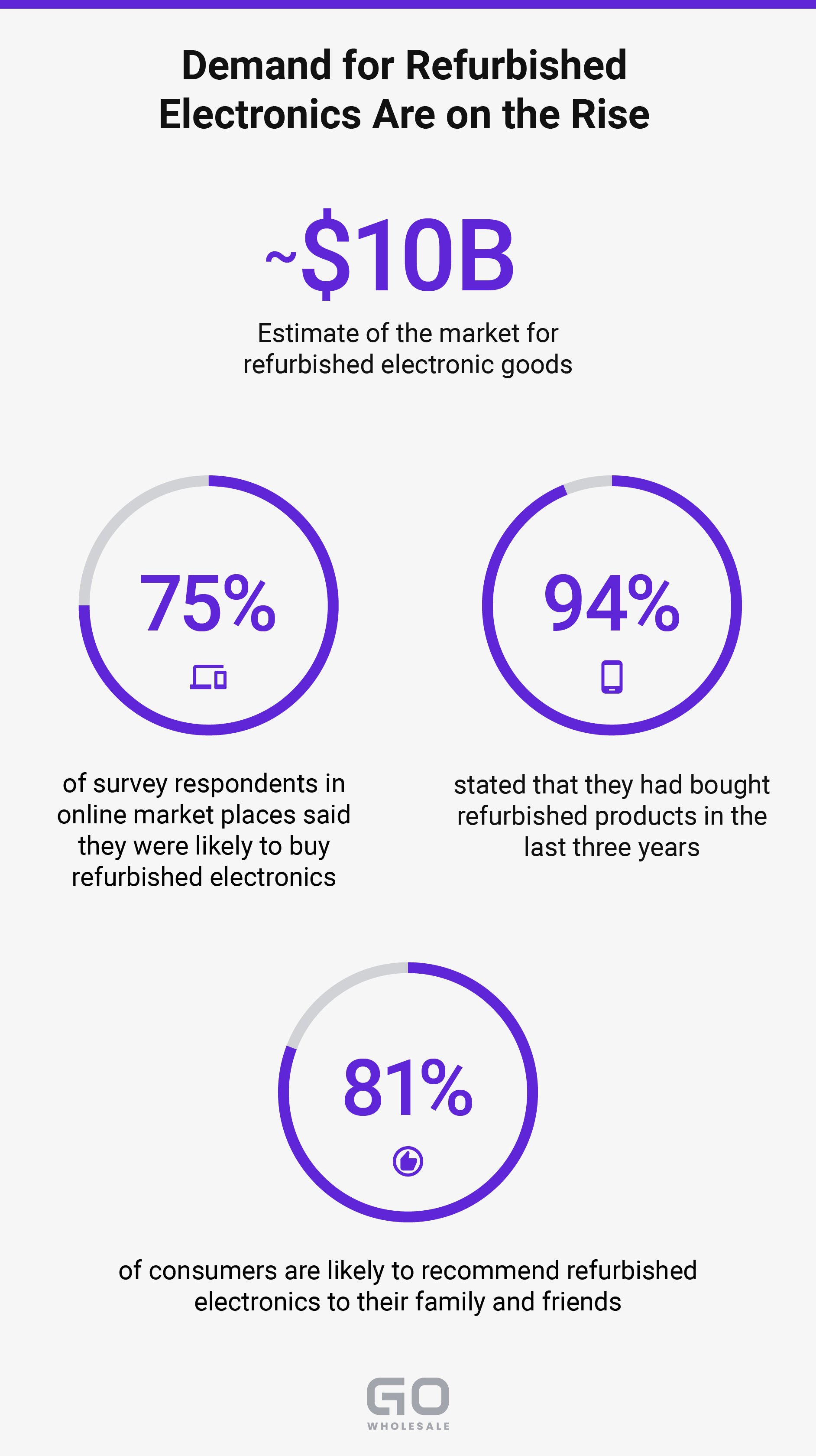 Demand for laptops, both from business and personal users, increased over the course of the pandemic. The rise in homeschooling and working from home caused by the pandemic led many consumers to need laptops to perform activities that would otherwise have performed at their schools and places of business. But the pandemic also caused disruptions to global supply chains. There weren't enough new laptops for businesses and personal users, and therefore many have turned instead to the refurbished market. For those new to refurbished laptops, finding out they are an affordable, reliable alternative may change their buying habits for good. This means we may see even higher refurbished laptop sales going forward.
Reasons For The Growth Of Refurbished Laptop Sales
There are several reasons why the global and domestic refurbished markets in laptops are growing. The first reason is cost. Why pay full price for a laptop when you can pay much less for a machine that has all the same features and performance?
Resellers can offer prices to their customers on average 25% to 40% lower than the price of a new laptop. When both businesses and personal users are tightening their belts while still needing laptops, buying refurbished over new is becoming a no-brainer for many.
The second reason people are buying refurbished laptops in larger numbers is the increase in the number of reliable suppliers. There was a time when the only trustworthy way of buying a refurbished laptop was from a face-to-face source such as a store, where redress was available to the customer if anything was to go wrong. Online, by contrast, was the Wild West, where customers were often sold goods labeled as "refurbished" that were really not.
Things have changed now. Online marketplaces such as eBay, Amazon Renewed, and GO Wholesale have increasingly set up controls to weed out sellers who are not providing the quality products they are advertising to maintain the reputation of the platform. This creates a great incentive for sellers to describe their products, including their condition, accurately to avoid losing access to lucrative marketplaces.
There has also been a big effort for websites to provide excellent customer service, and refund policies that favor the customer.
Plus, manufacturers are also in on the act. Many of the major manufacturers now sell certified refurbished machines and also issue manufacturer-backed warranties, all of which have led to a gradual increase in public trust in refurbishment.
The third reason more businesses and personal users are turning to refurbished laptops is the pandemic. The demand for new laptops soared during the pandemic, and thanks to global supply chain disruption, supply simply could not keep up with demand. Due to work from home policies and homeschooling, more people needed laptops, and with the manufacturers unable to supply new, refurbished became the de facto alternative.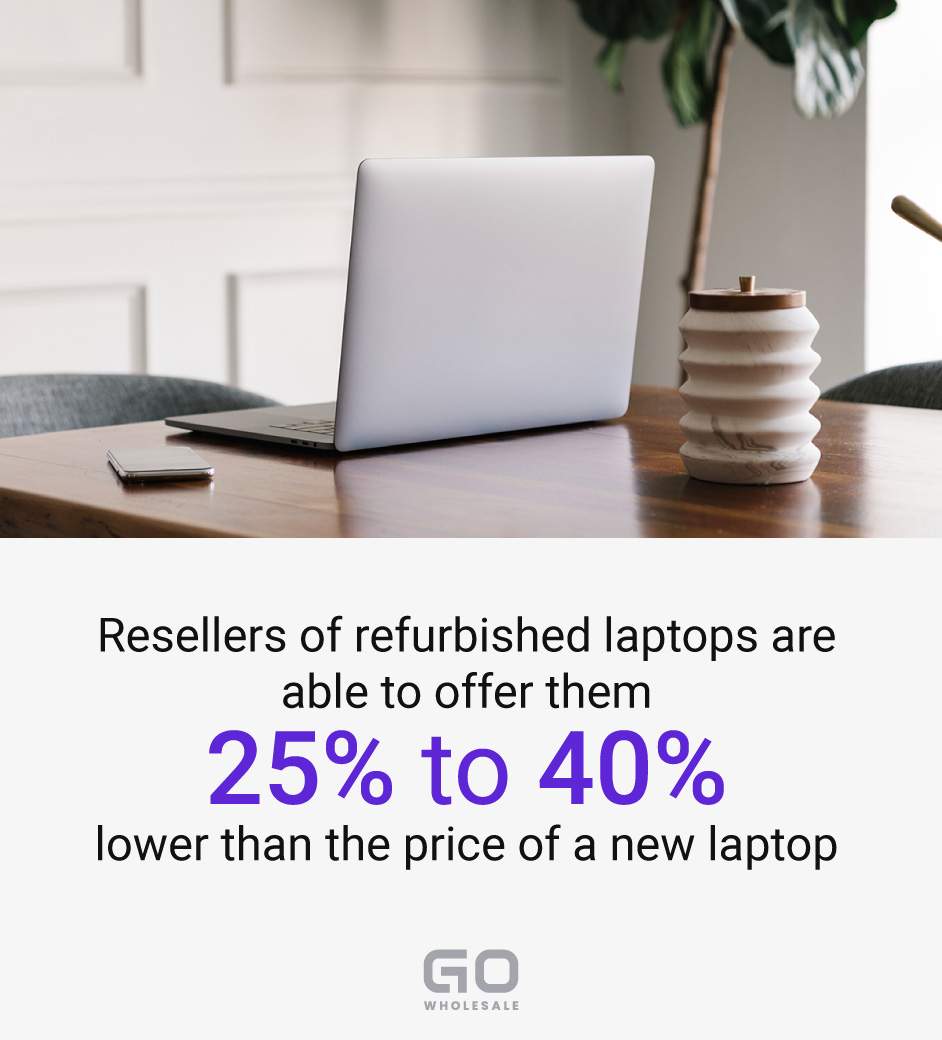 Increasingly, environmental factors are becoming more important to consumers' purchasing decisions, a trend that has been in play for a long time. Waste from PCs and laptops amounts to 44.7 metric tons a year globally, with just 20% of that being recycled. Governments and corporations are working to reduce this number in response to the environmental concerns of citizens and consumers.
In the home market, concern for the environment is also changing the way consumers buy their electronics. Refurbishing laptops increases their usable lifespan, cutting down on the overall carbon footprint of the electronics market. With more and more people concerned with climate change, consumers are embracing products that help preserve the planet for future generations. From a reseller's perspective, emphasizing the environmental credentials of refurbished over new is fast becoming an essential marketing tool.
Top Selling Laptop Brands
If you're to tap into the growing market for refurbished laptops both domestically and globally, you're going to need to be on the lookout for particular makes and models as a reseller. As a general rule of thumb, it's best to stick to the top-selling manufacturers of laptops when looking for refurbished units.
Why is that? Because that's what customers are looking for. Customers buy laptops bearing the name of companies they've heard of and trust, so there's no point sourcing wholesale laptops from obscure manufacturers. Instead, go for the established names such as Apple, Lenovo, Dell, HP, Acer, and Asus, as these are the top six laptop manufacturers on the planet. Also, look to widen your net with Alienware, Samsung, Sony, Microsoft, and Chromebook machines as these are major producers of gaming laptops and touchscreen laptops.
Also, consider a mixture of laptops you can sell at entry-level, mid-level, and high-end prices to appeal to the greatest number of customers. There are four types of laptops you should be stocking – gaming laptops, light notebooks, touchscreens, and business laptops. Chromebooks have also become quite popular as inexpensive laptops suitable for students.
Different customers have different needs. Some are looking for extremely powerful machines that can handle the latest games, others just want a simple workhorse for home office use and schooling, and others want a leisure machine for browsing the Internet, streaming movies, and casual gaming. A mixture of these four types of machines in your inventory means you will be able to satisfy the widest array of customers. This allows you to test the market and find out what works best for you and gives you the flexibility to adapt to changes in demand.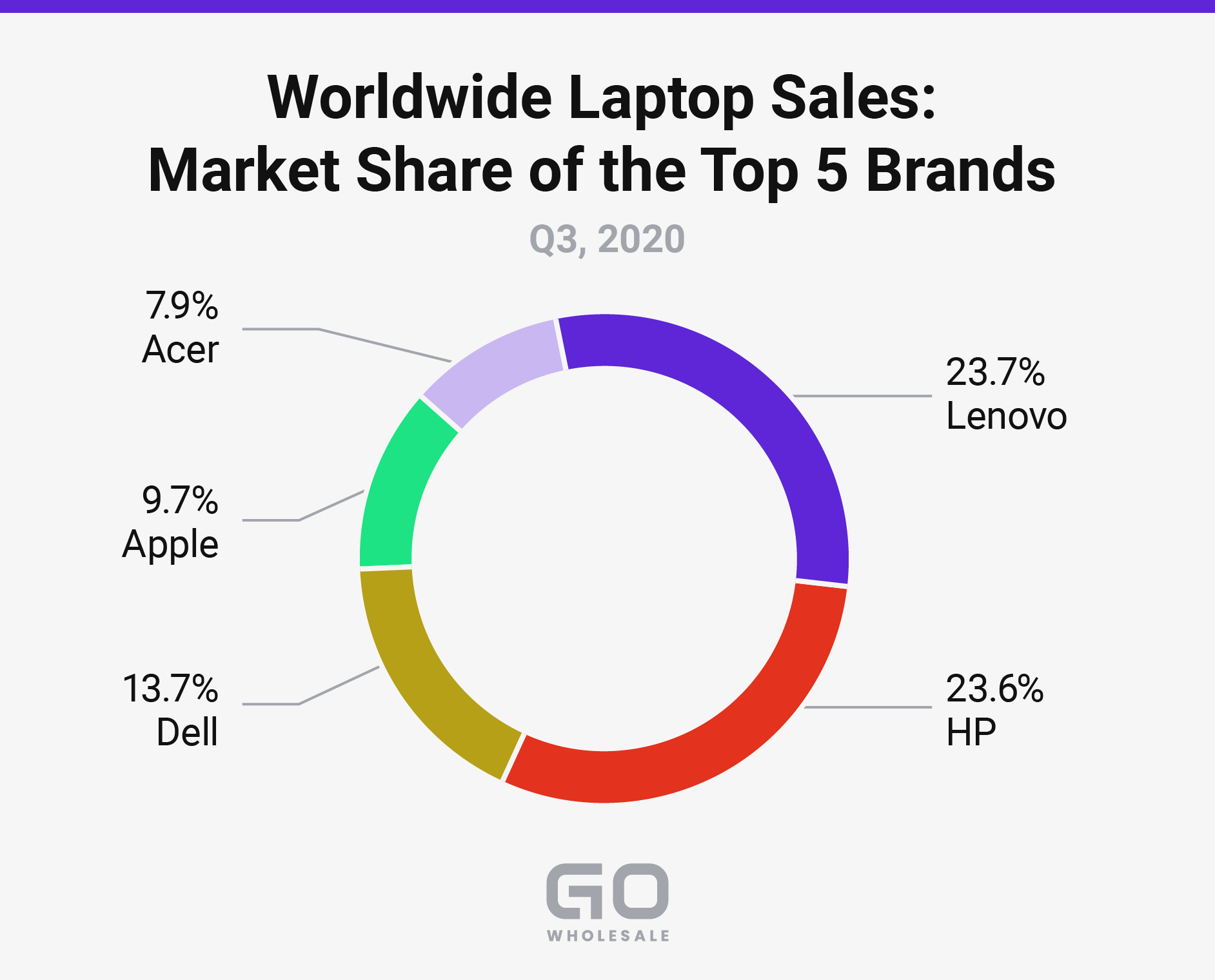 Buying Laptops In Wholesale Quantities
When choosing the best online marketplace for wholesale new and refurbished laptops, you'll need to consider price, inventory, and conditions available and the reliability of restocking the same models. You should also consider whether the marketplace offers discounts on bulk purchasing.
GO Wholesale is a wholesale marketplace with many buyer-focused tools that help buyers order what they want at competitive market pricing, specializing in new and refurbished laptops, smartphones, and other electronics. We offer our business customers some of the most competitive prices around and help them maximize their profits.
A Huge Range Of Refurbished Laptops To Choose From
You'll find a huge range of refurbished laptops on our marketplace. We stock products from all the major manufacturers and provide you with the entire sales history for each laptop. This means you can make a purchasing decision based on the current market pricing for that laptop.
We stock gaming laptops, light notebooks, touchscreens, and general laptops from Apple, Acer, Asus, HP, Samsung, Sony, Toshiba, Google, Microsoft, Lenovo, Dell, and many more. Every one of these products has gone through a rigorous refurbishment process before it's offered for sale 'retail ready' to our customers.
Laptops are visually inspected for damage or cracked screens. Then machines are data wiped then put through a battery of technical tests. After passing all tests, laptops are cleaned, accessorized, and packaged retail-ready.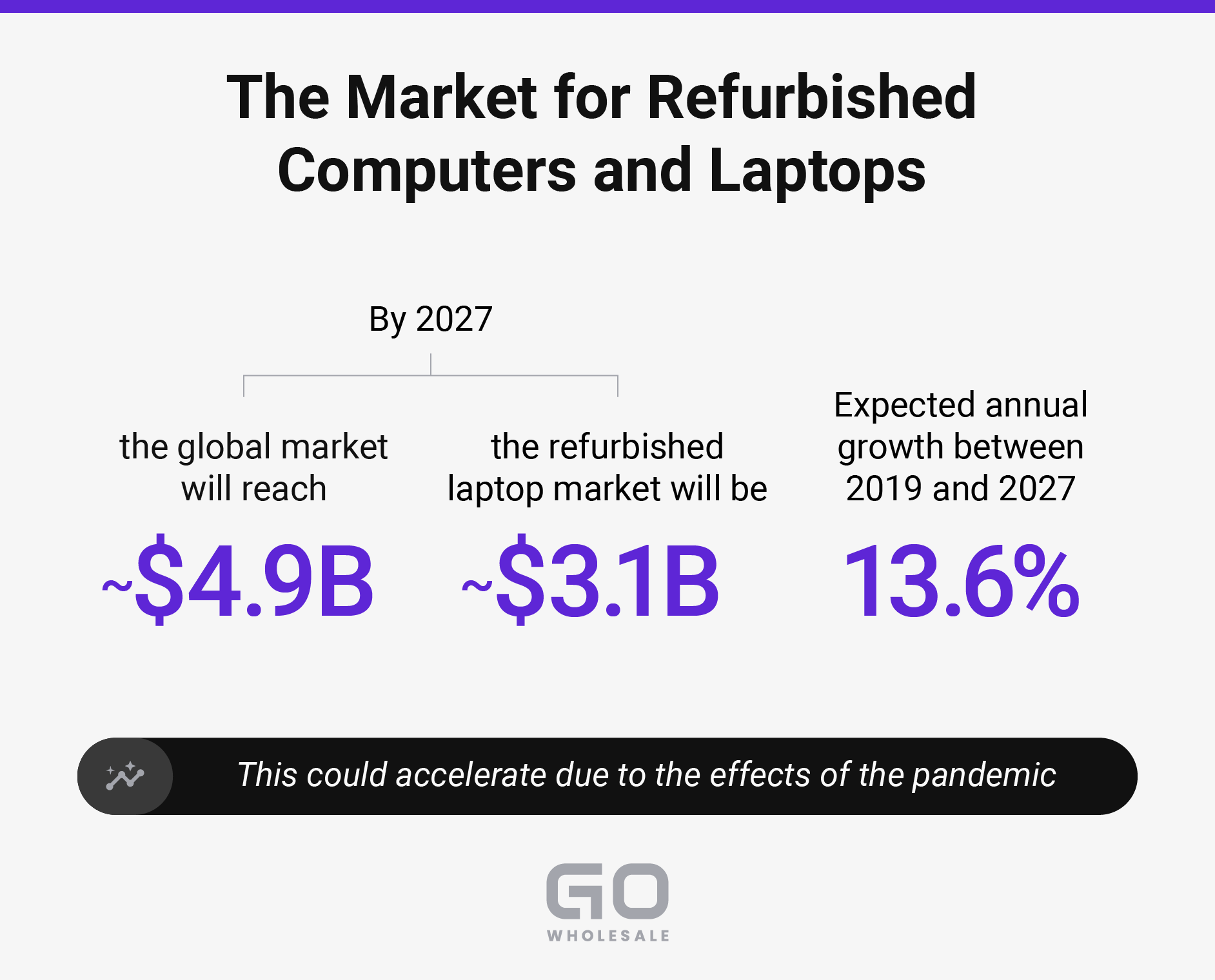 The merchandise conditions are graded on GO Wholesale in the following way:
Brand New - Factory sealed - this merchandise will be brand-new, still retaining its original factory shrink-wrapping; none of the packagings will have ever been opened.
Brand new - open box - this merchandise is still brand-new, never-used, but will have damaged or replaced packaging. No shrinkwrapping will be present.
Certified Refurbished - Certified Refurbished items receive a rigorous multi-point functional and cosmetic inspection. They are also certified and rigorously cleaned. Everything is guaranteed original, and accessories are included.
Refurbished - scratch and dent - these items are guaranteed to be fully working but will bear cosmetic defects.
When you buy a refurbished laptop from GO Wholesale, know that it has been done to the highest standard. All original accessories are present or have been replaced like-for-like. All come in either original or high-quality replacement packaging.
All merchandise comes with a 90-day GO Wholesale warranty. So, in the highly unlikely event that one of the laptops you purchase on GO Wholesale is found to be faulty, it can be returned for a refund or replacement.
Purchasing Laptops From GO Wholesale
There are three main advantages to buying refurbished laptops from GO Wholesale.
No Minimum Order Quantities
Unlike other wholesale marketplaces, Go wholesale has no set minimum order quantities. Customers can mix and match any combination of laptops and/or electronics they need.
You can mix and match any combination of items a la carte from any product line. You will see a graphic showing how full your current box or pallet is, to maximize space-use on shipping. This will show you what percentage of space is left as you fill your box or pallet.
Full Price History and Flexible Pricing
We show you the full price history of the laptop in graph form. This allows you to see the price trend as well as the current market price for the item.
Buyers can choose to buy the lowest current ask price offered by a seller automatically or submit a bid price in the hope a seller will meet their bid price. This allows buyers and sellers to agree on pricing, rather than keeping prices rigid and not moving with real-time trends in the electronics market.
Save Money On Bulk Purchases
For those looking to make high-volume orders of refurbished laptops from GO Wholesale, you'll be pleased to hear that many of the sellers also offer bulk discounts, so the more you buy from these vendors, the more you'll save. This is great news for those resellers who need large quantities of laptops at any given time and for any reseller looking to grow their business as quickly as possible.
The name of the reselling game is to buy good quality products at the lowest possible prices to ensure you squeeze the maximum amount of profit out of the wholesale inventory you source.
The global demand for refurbished laptops has exploded over the last few years, and it's predicted to grow and grow for the rest of the decade. As a reseller, you'll want to tap into this market, which means sourcing laptops in wholesale quantities, so why not check out what GO Wholesale can do for your business today?