Buying Lenovo Laptops Wholesale for eBay: Which Models Should I Invest In
---
In this guide, we explore the top-selling Lenovo laptops in the US, enabling you to choose the best models to buy wholesale for your eBay store.
Lenovo, one of the top sellers in the PC market, has experienced a huge increase in sales just in the past year, with Q4 sales being substantially higher in 2021 compared to 2020, part of a general upward trend in sales.
Lenovo is a reliable major player in the market with healthy growth prospects, which makes it worth investing in for your ebay electronics store. Let's take a closer look at this market in numbers.
(NOTE: all pricing, ratings, and sales figures are correct as of September 2022).
Why Sell Lenovo Laptops on eBay?
The long-term reliability and good quality of Lenovo laptops have made it a sought-after brand for all kinds of laptops, with over 20 million units shipped in 2021. This has resulted in Lenovo laptops topping best seller charts and selling better than other well-established brands like HP and Dell.
There are many series, and models within each series, currently on the market, so to help you figure out which Lenovo laptops to sell on eBay, here is a list of the top-sellers along with what makes them top picks for Lenovo.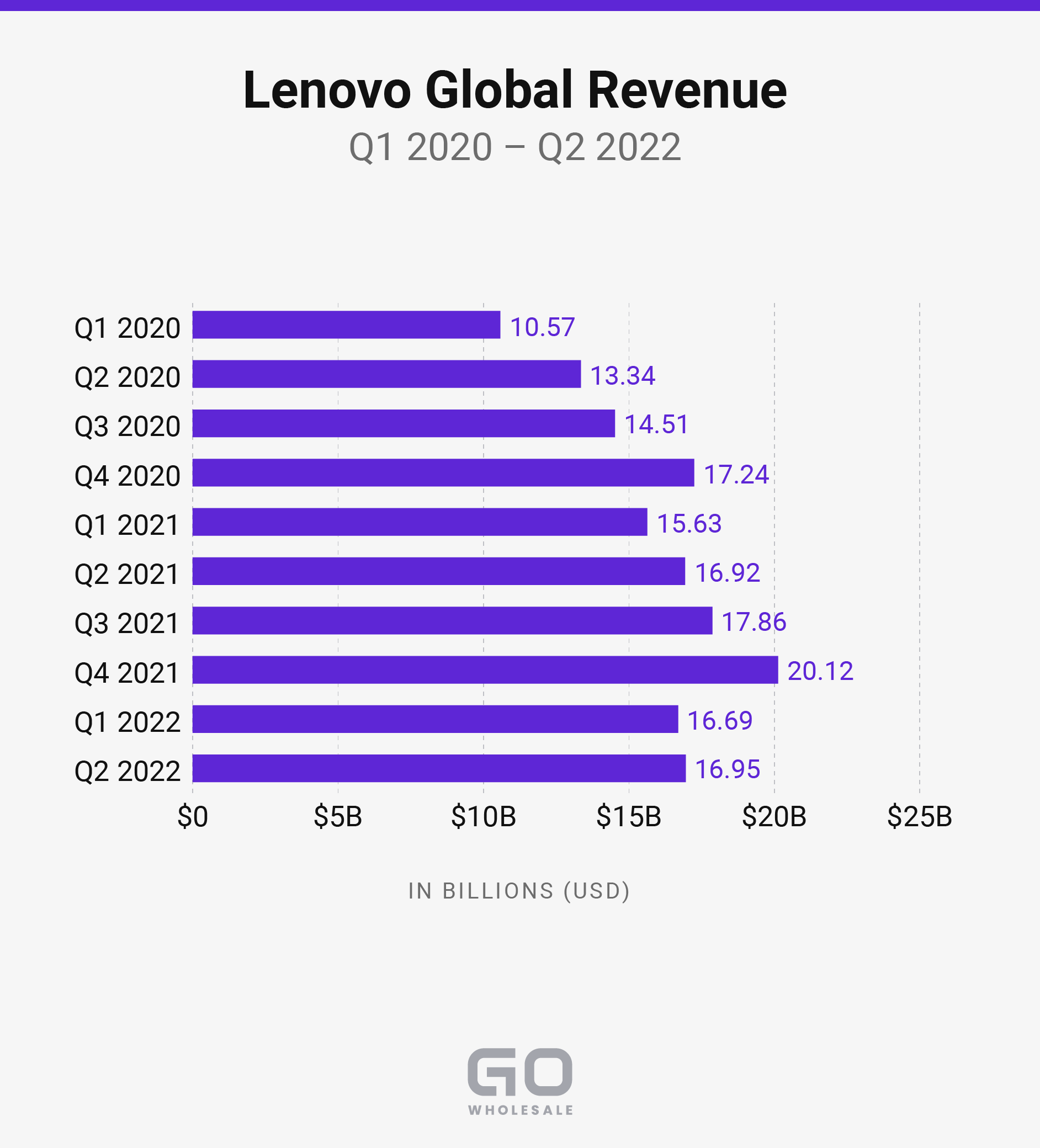 Source: Counterpoint Research, 2022.
Lenovo Ideapad Series Laptops
The Lenovo Ideapad series currently occupies 3 spots of the top 20 best-selling laptops on eBay's top sellers list. The Ideapad series are marketed as mid-level laptops with all the capabilities needed for any professional or student. This makes the Lenovo Ideapad with MSRPs ranging between $300-500 affordable for almost everyone.
Lenovo Legion Laptops
The Legion series laptops are marketed toward gaming and high-performance users, for both recreational and their professional use. For buyers needing a high-performance laptop, for example, if you work on graphic design or software development, the Legion series will meet your demands - making this a top-seller with your more tech-savvy customers.
Our Top Picks
#1 - Lenovo Ideapad 5 - 81YH0017US
The Ideapad 5 (81YH0017US) offers higher processing power than its lower-end option, the Ideapad 3. Possessing a superior CPU Intel i5 or even i7 of the 12th generation, 12 or 16 GB of RAM, and 512 GB of storage, the laptop has great credentials. Made for a higher-end niche yet only lacking a dedicated graphics card for gaming, the Ideapad 5 brings everything a professional can need.
All of these benefits for less than a $600 price tag make this laptop highly sought after. This machine gets many positive reviews and is currently listed on Walmart's Best Sellers' list.
For those looking to invest in a top-selling MPN, the 82SF000CUS Ideapad 5 is also in high demand with few stores selling them on eBay.
#2 - Lenovo Ideapad 3 - 81X800KLUS
Second on our list is the Lenovo Ideapad 3. This 15.6" laptop (81X800KLUS) features a Windows 11 OS, touchscreen compatibility, 11th gen intel i3, and wifi 5 (compatible with 5G), and more. So many features for a price below the $400 price point is what makes this laptop a top choice for customers. It gets exceptional reviews on various platforms outside of eBay in the USA, like Walmart and Best Buy. There is high market demand for Lenovo Ideapad 3 laptops with no expected decrease in adoption.
This Laptop is currently listed on the bestseller list for Amazon (having over 1,200 reviews) and Walmart (having over 6,000 reviews). At the moment, less than 10 stores are selling the Ideapad 3 with the relatively high-spec MPN 81X800KLUS in the US. This could be a good market to jump into.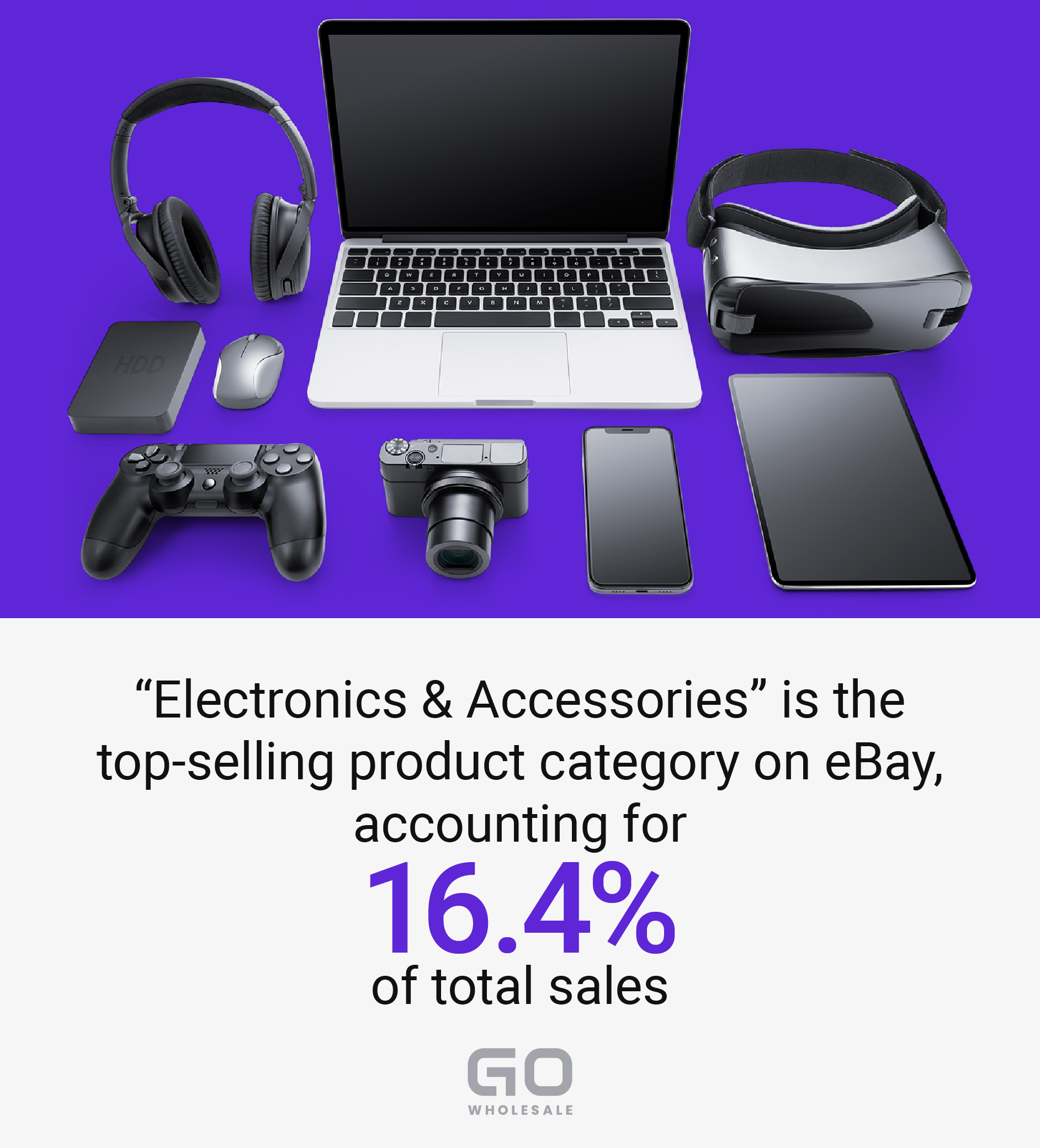 Source: eBay, 2022.
#3 - Lenovo Legion 5 Pro - 82S00004US
Appearing in 6th place on the Best Sellers on eBay with other similar models in the same series clocking in with the 14th, 36th, and 72nd place, the legion 5 Pro (82S00004US) comes with a hefty price tag of around $1,500. Despite its higher-end price point, demand for this laptop is high, with hundreds of reviews on various sub-models on Amazon and Best Buy. This powerful portable computer offers 1TB of storage, a Ryzen 7 (8 core) processor, 16 GB of RAM, and an RTX 3070 Nvidia graphics card.
With a high number of reviews on eBay and Walmart, suggesting high popularity, this laptop is a best seller in the gaming niche with great customer reviews. For those looking to invest in the high-end laptop market, the Legion 5 Pro models are in high demand and worth stocking.
#4 - Lenovo Legion 5 - 82RE0009US
Offering similar specifications as the Legion 5 Pro, the Legion 5 comes up short only on the storage capacity with only 512 GB of storage but still features an 11th or 12th-generation intel processor and an RTX 3060 GPU. This laptop comes with all the high-performance needs your customers are looking for.
This more affordable high-end Legion laptop comes in at slightly less than $1,300. This iteration of the Lenovo Legion series has had hundreds of reviews on Best Buy and endless recommendations from reviewers. For those looking to stock up on niche gaming laptops from Lenovo, the base Lenovo Legion 5 series (82RE0009US) is a best-seller.
eBay Fees
eBay sellers' fees and costs include insertion fees, ad fees, international fees, and subscription fees as well as shipping and handling fees. The final value fee for laptops is 12.55%.
Subscription Fees
These fees range from around $8 a month to upwards of $300 a month depending on seller account level. In addition, there are yearly renewal fees that can reach up to $3,000. We will go over these fees and their advantages in more detail later in the article.
Basic Selling Fees
eBay charges a base fee on the total value of each sale, and the final value includes shipping and taxes. The values for non-store sellers are different and follow a separate set of guidelines. Fees on the total value of the sale are 50% lower for store-sellers.
An insertion fee is charged when an item is listed on eBay. At first, both non-store (up to 250 listings) and store (up to 1000 listings) are allowed with zero insertion fees. The insertion fee for additional listings is $0.30 each for laptops.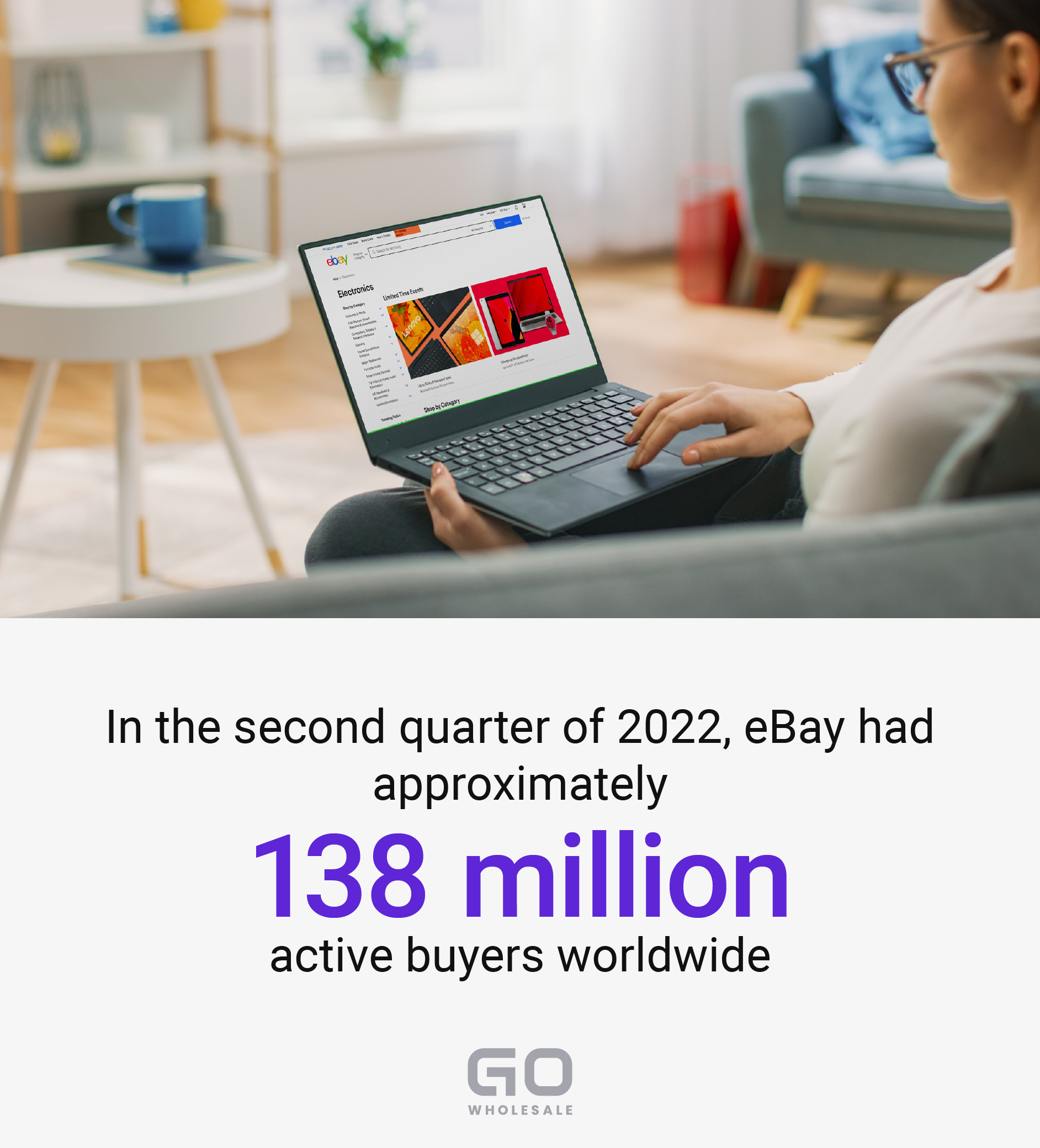 Source: Statista, 2022.
Opening an eBay Store
eBay offers its users the option to set up a store on their platform, essentially a profile with its own page and directory. To set up an eBay store, you need the following:
An eBay seller account (which allows you to pay back refunds as well as receive deposits on orders)
To pay a monthly subscription
A good store name (eBay has guidelines on acceptable store names for the platform)
Choosing a Subscription
Currently, eBay has 5 subscription levels:
Starter ($4.95/ month)
Basic ($21.95/ month)
Premium ($59.95/ month)
Anchor ($299.95/ month)
Enterprise ($2,999.95/ month)
With each higher subscription level, the number of zero-fee listings offered increases. You also get more perks, including insight tools, lower final-value fees, dedicated customer support, and more.
How to Achieve Top-Seller Ranking
Getting up to top-seller ranking brings more views, and guarantees to customers that you are a reliable seller, boosting sales. According to eBay, there are four key criteria to achieve top-seller ranking.
Have an eBay seller account with at least 90 days of activity.
Have at least 100 sales as well as $1,000 in revenue with US buyers over the past 12 months
Follow eBay seller's guidelines
Meet the standard requirements for transaction defect rate.
Buying Lenovo Laptops from goWholesale
goWholesale is an online wholesale marketplace that supplies business customers with new and refurbished products. goWholesale offers three main benefits: flexibility, transparency, and savings. Business customers have the freedom to mix and match any combination of items from any product line.
You can check the full price history of any product and view current wholesale prices and market trends without ever leaving the site.
Every product sold includes a goWholesale warranty (typically 90 days from the date of delivery but this period can vary product by product).