What is the Best Repricing Software for eBay?
---
Repricing software updates the prices of the merchandise you have listed online automatically and in real-time, allowing you to stay ahead of the competition and boost your sales on eBay.
This guide will provide you with a list of some of the best repricing software available to eBay sellers. Additionally, it will explain how repricing software works so that you can make an informed decision on whether you should invest in it for your eBay business.
Related Reading
eBay Competition: The Numbers
What is eBay Repricing Software and How Does it Work?
Repricers are software tools that automatically change the price of an item on an online platform like eBay based on certain criteria that you set up. These rules, which we will go over in detail later in the article, will govern how products are repriced and at what frequency.
A repricer functions by making price changes using price feeds through a Marketplace Web Service Application Programming Interface (MWS API). This means that eBay's own platform shares information with the software, such as past and current sales listings, orders, payments made, sellers' sales history reports, and more.
This allows software to analyze data and automatically change your listing prices based on different target outcomes, such as achieving higher sales velocity, attaining the highest prices, or reducing sales numbers when you are running low on merchandise.
eBay has opened up access to this information to allow tools to maximize sales on their platform, as greater sales numbers generate more commission. They have even released their own repricing tool, which we will explore later in this guide.
As the software requires authorized access to your eBay seller account to obtain private data, it is crucial that the software you select is credible and safe to ensure data security.
The repricing software then functions by detecting market changes for each product and adjusting your price accordingly based on the parameters that you set.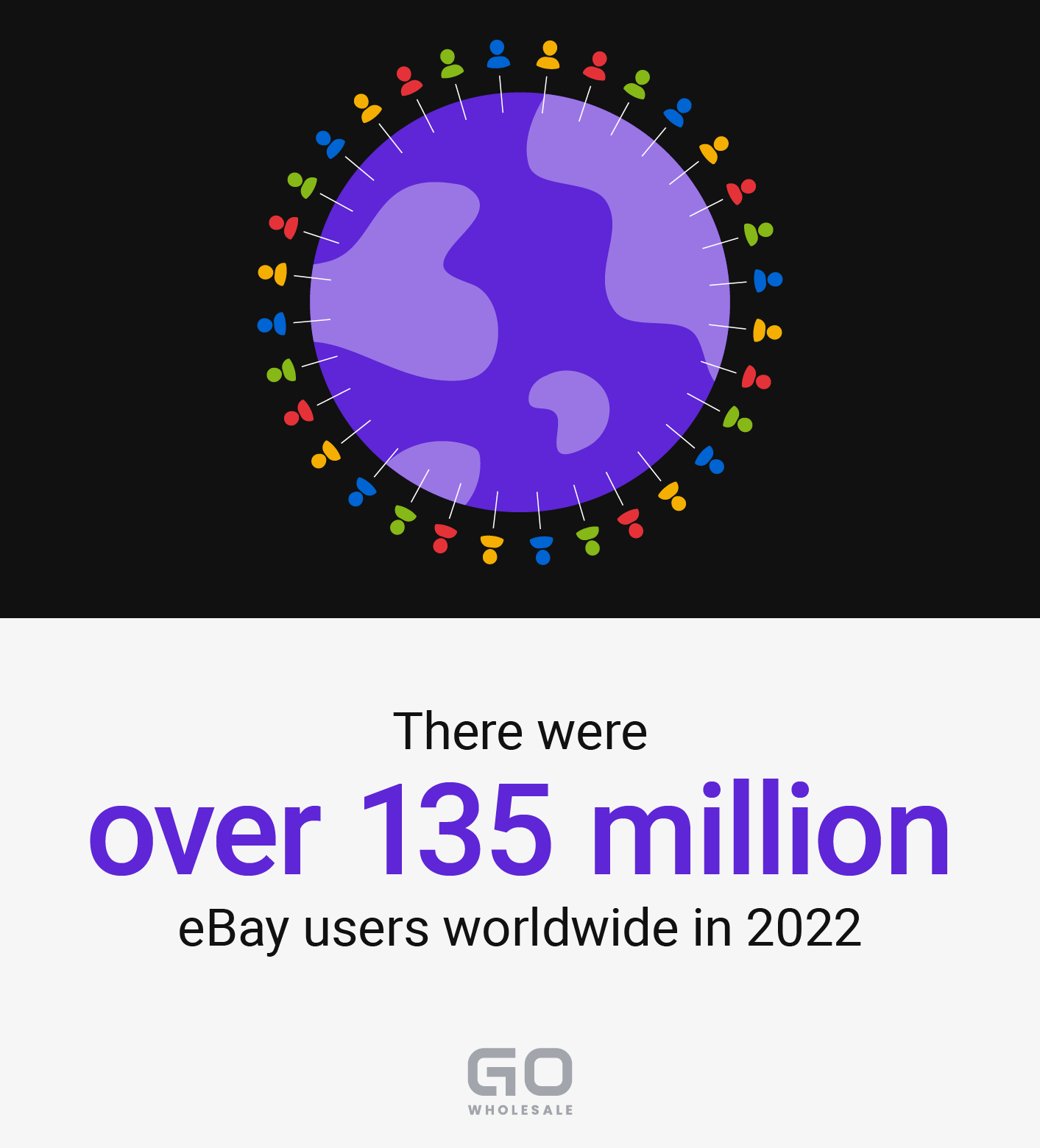 Types of Automated Pricing Strategies
Each repricer offers various strategies for sellers to adjust and adapt their pricing to the market.
Depending on the program, you may find rule-based repricing automation or AI-based automation as standard. For those wanting more direct control of the prices of their products, rule-based automation is more inline with your needs. For those looking for a program that will efficiently reprice your products and leave you free of having to evaluate every product price, AI repricing software is better.
Basic strategies when using eBay repricing software include:
Set minimum prices on products to keep repricing software from setting prices below your minimum profit margin.
Set maximum prices so that in the possible scenario that competitors have all exhausted their stock, you can set your products to a maximum price and make a larger profit, while not completely driving away all sales.
Select particular competitors to monitor and adjust your prices accordingly, using your preferred tool (if it offers this feature). This step is crucial in order to avoid being influenced by any competitors who may deliberately lower their prices to push their rivals into losses, and to only follow the pricing strategies of the competitors you have carefully selected.
Depending on the tool, you may also come across these repricing strategies:
A rule-based (also known as 'formula-based') strategy sets a price based on criteria that you choose, and is the most popular repricing tool option; this can be as simple as modeling your prices relative to your competition. You will have direct control over prices and will decide which factors will alter price changes.
These factors may include: Minimum and maximum prices, comparison to competitors' pricing, sales velocity optimization, comparison to other platforms (such as Amazon), adjusting the time periods over which to reprice (reducing dramatic short-period highs and lows), and the ability to fine-tune the rest of the strategies in this list, at the expense of complete, or near-complete, automation.
Algorithmic strategies are set up to win sales at the highest possible price. This method uses your stored customer data and sales history to optimize pricing at a level the system thinks you will still win sales at. Note that this method is focused on attaining the highest prices for your sales, and this will slow down your sales velocity and, therefore, your rate of turnover.
A velocity repricing strategy functions based on what is currently deemed as a fast-selling product. The repricer will change product prices based on the rate of sales alongside the amount of product you have available, which will allow sellers to keep selling quickly while stock levels remain high, while decreasing sales by increasing prices if stock-levels are low.
Fallback Pricing is used to create automated safety procedures in the case of a scenario where the market behaves differently from what has been expected. This means that if your chosen competitors have stopped selling the product, the market seems to behave erratically, or not enough data can be gleaned from recent sales to optimize a price; the software will reset your listing back to a default or 'fallback' price point. Not all repricing tools offer this feature.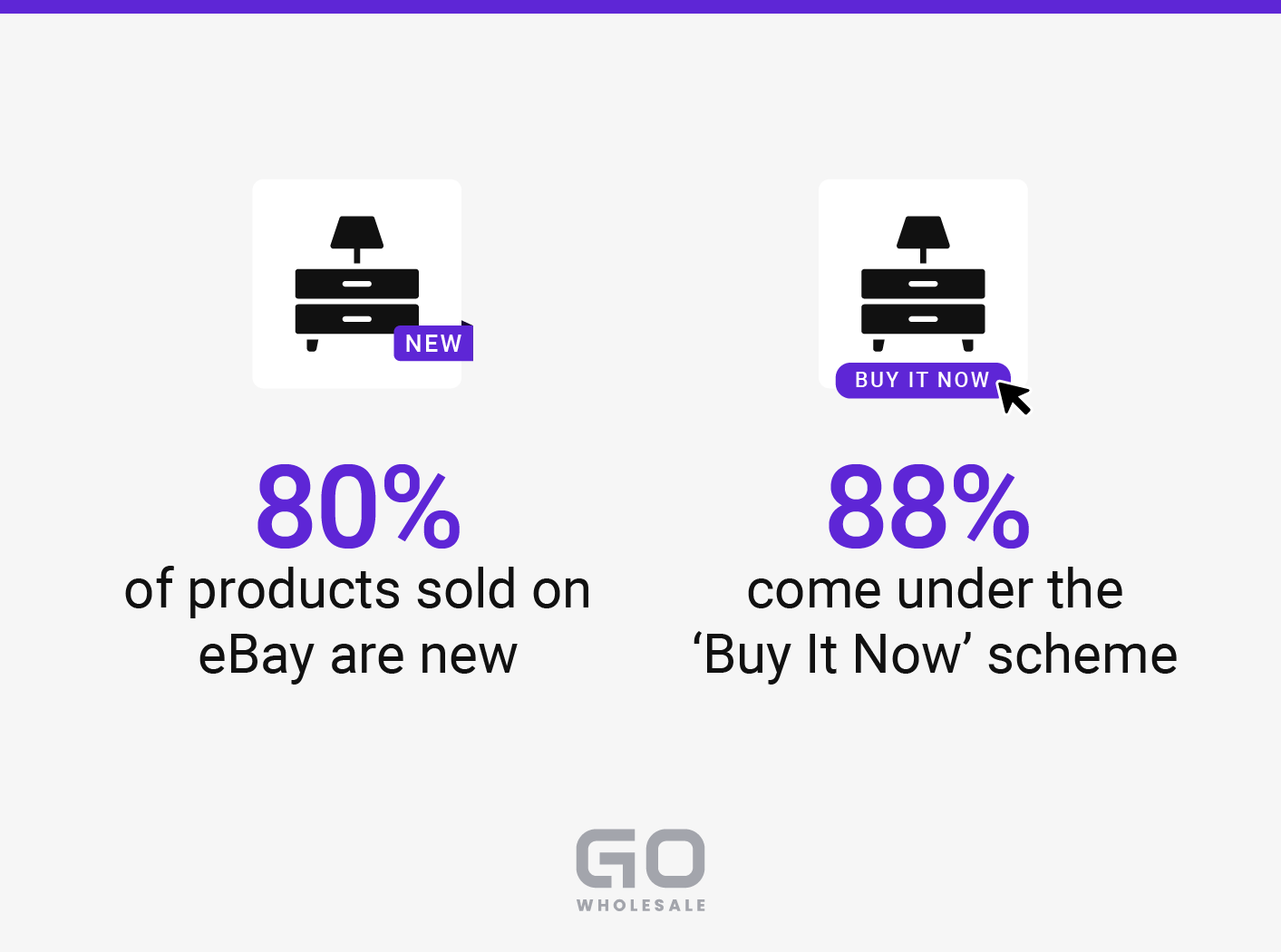 Top Repricing Software Tools for eBay
There are many repricing tools on the market. You need to find the best one for you, as what works for one person may not work for another.
It is important to try out different tools, and many offer trial periods to newcomers to help you do this. To help with finding the right software, here is a list of highly recommended repricing tools that work with eBay's platform to get you started.
NOTE: All features, pricing, and plan options are correct as of January, 2022.
The xSellco 'Repricer' is built around an AI-enabled repricer program that can optimize your eBay Sales.
For sellers that want complete control over their product's prices this is the best choice. Xsellco's Repricer tool is designed to give sellers full control over customization. This means that the way its algorithm operates is directly influenced by the rules and parameters that the seller sets up.
Plans and Pricing:
Free Trial: they offer a 14-Day free trial
Express: $89/month - limited to 3 users, up to 5,000 listings.
Plus: $199/month - unlimited users, up to 50,000 listings.
Ultimate: $399/month - unlimited users, up to 250,000 listings.
Extreme: $999/month - unlimited users, up to 1,000,000 listings.
Extreme Plus: request a quote - unlimited users, more than 1,000,000 listings.
*prices given are based on a yearly subscription with monthly payments. Xsellco also offers month-to-month payments which have slightly higher rates.
xSellco's Repricer is number one on this list because of the wide array of plans and options they provide, alongside an AI that can both fully automate repricing as well as giving full minute control over every repricing operation.
Informed.co is an AI-powered repricing tool that boasts a 'Sales Velocity' feature, when there is no competition to instantly (as fast as the marketplace platform allows) revert your products to their original pricing.
In addition, Informed.co also integrates with various different inventory management services. This allows sellers the ability to export sales data such as: item costs, minimum price, maximum price, and more to other insight and inventory keeping software.
With regard to pricing, Informed.co takes a unique approach by offering plans based on each businesses' monthly revenue. As your business revenue increases, you gain access to more complex, advanced, and large-scale features fit for your income level and listing size.
Plans and Pricing:
Free Trial: they offer a 14-Day free trial
$49/mo. for $500 - $5,000 in revenue
$99/mo. for $5,000 to $10,000
$149/mo. for $10,000 to $25,000
$199/mo. for $25,000 to $50,000
$249/mo. for $50,000 to $100,000
$299/mo. for $100,000 to $500,000
$399/mo. for $500,00 to $1mil
$499/mo. for $1mil to $2.5mil
Custom packages for Amazon revenues exceeding $2.5mil
The reason we chose Informed.co for the number two position on this list is because of its unique price plan structure which promotes scalability and long term reliability. In addition, Informed.co boasts a large array of unique repricing strategies which makes it a great choice for a repricer.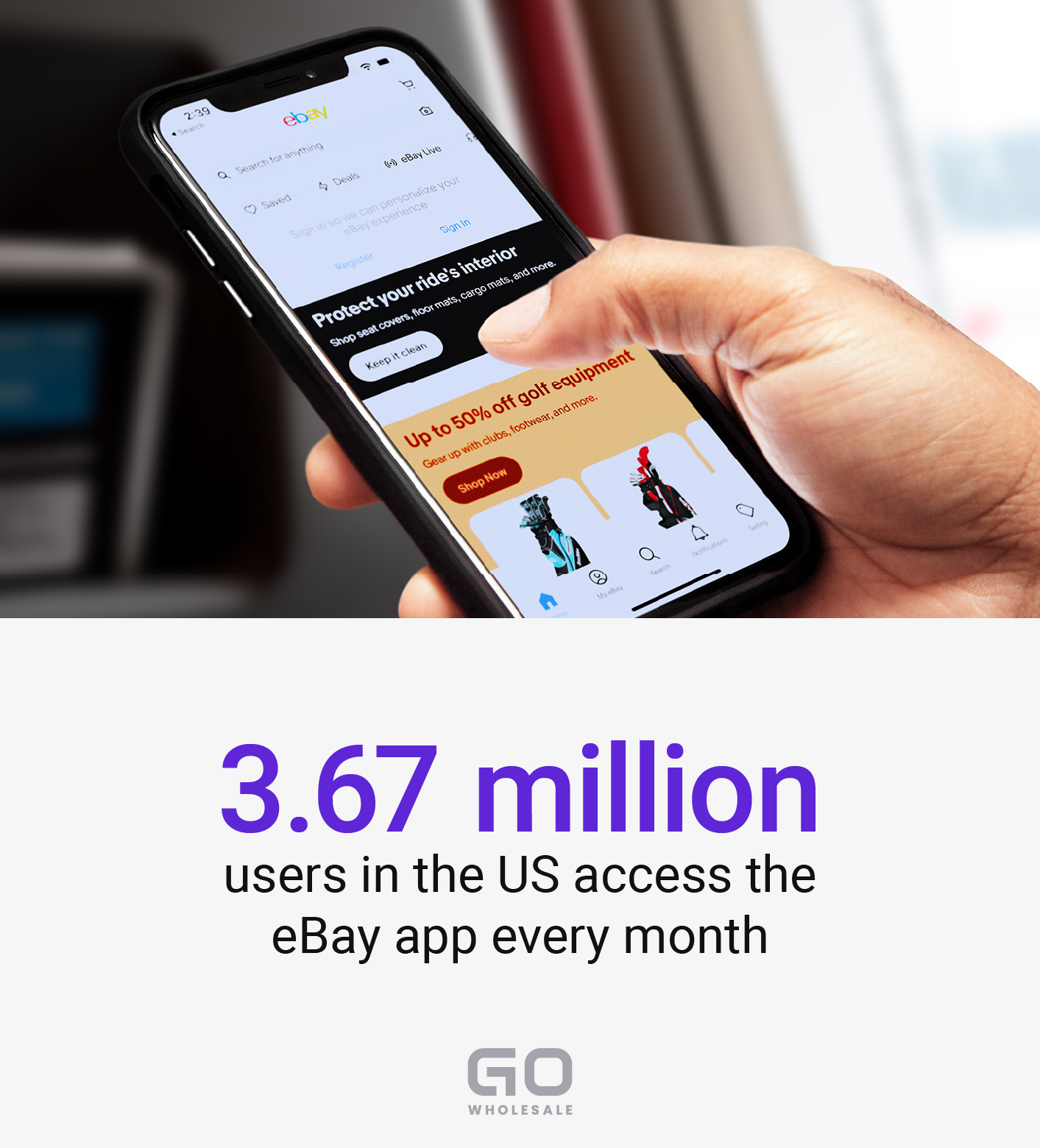 Price Spectre uses a dynamic pricing algorithm that will constantly compare marketplace prices to undercut competitors for an increase in sales on eBay.
They offer over a dozen pricing rules. Among them there are rules for finding the lowest price with highest profit margin, rules for matching or beating competitor prices, and options for charging a premium, average price, and more.
Price Spectre also has a velocity-based rule to increase or decrease prices based on recent sales performance. A unique option that they offer is for sellers to create their own custom pricing rules written in javascript when the existing rules are not sufficient.
Price Spectre uses a listing size criteria to charge users for their service, and it's priced in such a way to welcome small beginner sellers to their services.
Plans and Pricing:
Free Trial: they offer a 14-Day free trial
$2.95/month - 2-5 listings
$4.95/month - 6-40 listings
$9.95/month - 41-200 listings
$19.95/month - 201-1000 listings
$19.95/month + $0.02 per listing above 1000
The reason Spectre is our number three choice in Repricer tools is because of its great pricing plan structure for beginners or small businesses. While it is not as scalable as other repricers on this list, it has a perfect blend of repricing strategies and pricing plans for online selling initiates or small businesses to get used to these tools, before moving on to more advanced options.
Built and designed by former eBay sellers, STREETPRICER started as an eBay-specific repricer (recently expanded to support Amazon sellers as well) that boasts substantial sales boosts. Their repricer is compatible with 23 eBay marketplaces all over the world and boasts being the only repricer chosen by eBay themselves as the choice tool to use on their platform.
Repricing Strategies Their AI Uses:
Their algorithms find and track your competitors on eBay. The repricer gives you the ability to choose which sellers to compete with, and whether to price-match, undercut, or hover just above your competitors' prices.
Oriented for unique brands, items, or even products without competitors, you can set your items' pricing based on their rate of selling. One example is to keep lowering the price until it sells, hold the price if it sells well, and increase the price if it sells too fast - allowing you time to replenish without selling out.
Plans and Pricing:
Free Trial: they offer a 14-Day free trial
Standard: $49/month - limited to one marketplace (Amazon or eBay), up to 1,000 listings (eBay)
Standard Plus: $99/month - limited to one marketplace (Amazon or eBay), up to 5,000 listings (eBay)
Elite: $149/month - both marketplaces (Amazon and eBay), up to 10,000 listings
Professional: $189/month - both marketplaces (Amazon and eBay), up to 20,000 listings
Coming in at number four on our list, STREETPRICER is an eBay centric repricer built and designed for eBay with later adaptations for other marketplaces. STREETPRICER offers great AI repricing strategies and has access to many eBay marketplaces making it scalable and reliable for all businesses on eBay.
This repricer allows sellers to set pricing based on maximums, minimumus, and your competitors' pricing. The repricer can find equal or similar listings on eBay based off of a barcode and/or an eBay catalog listing to best reprice products automatically for sellers.
In addition, the repricer has multi-marketplace compatibility, allowing sellers to utilize multiple eBay platforms (examples such as USA and UK marketplaces) and automatically reprice on multiple marketplaces simultaneously.
They utilize a scalable pricing system based on business income and offer all services at all price points. This means that all plans include unlimited marketplace listings, unlimited listings, unlimited users, and automatic repricing.
Plans and Pricing:
Free Trial: they offer a 14-Day free trial
Small Biz: $120/month - up to $140,000 annual income
Standard: $200/month - up to $350,000 annual income
Standard +: $300/month - up to $700,000 annual income
Advance: request a quote - more than $700,000 annual income
Seller Dynamics comes in at number five on this list because of its multi-marketplace compatibility and multiple pricing plan choices structured based on business size, however, it lacks the advanced features of other tools higher in this list.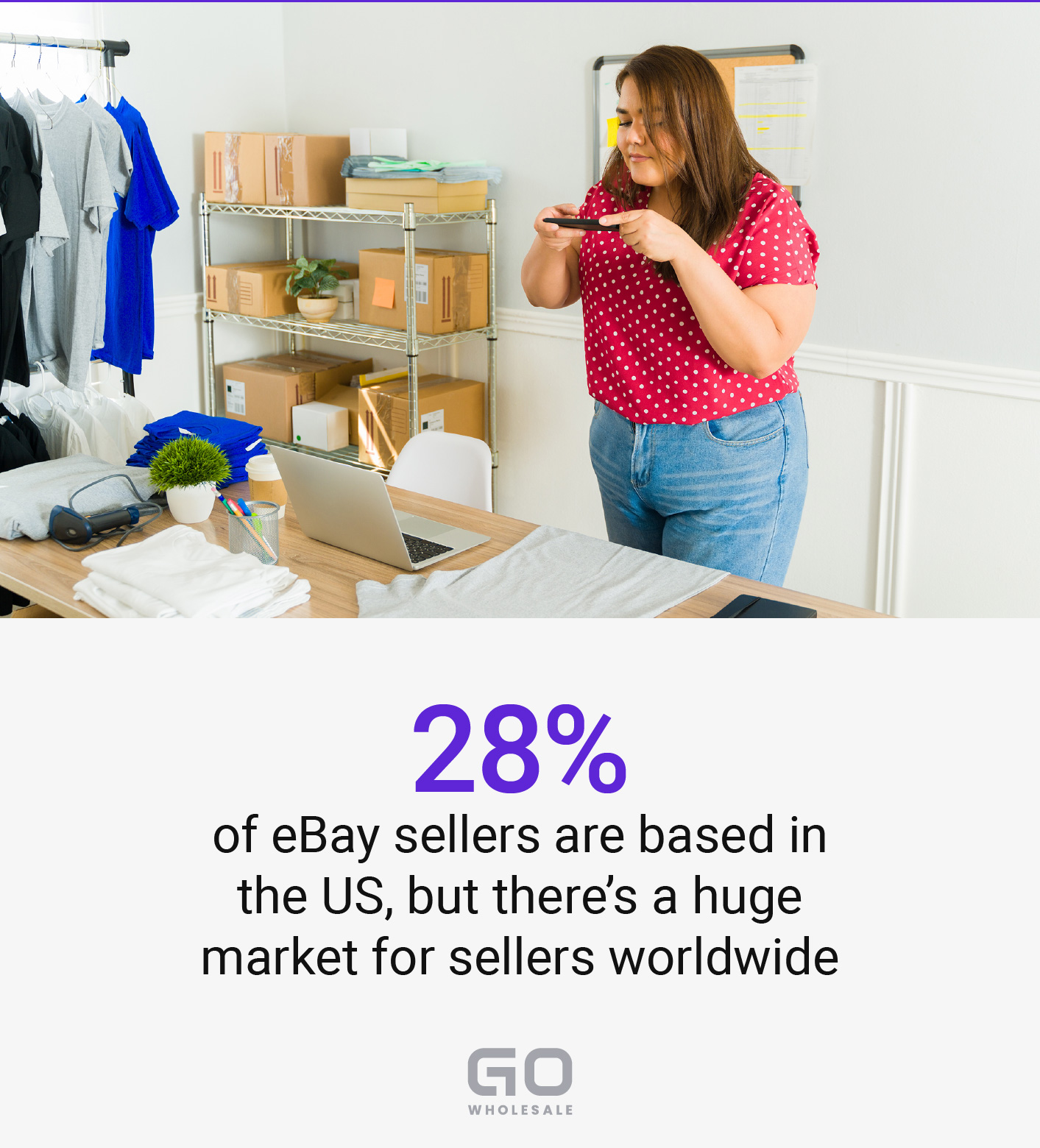 Offering a seamless integration between Amazon, eBay, and Walmart, eSellerHub is a great repricer for those looking to link eBay selling with other marketplace listings. This repricer supports catalog and non-catalog listings based on various ID systems, allowing repricing based on the UPC/EAN/ISBN associated with your listings.
They boast an effective rule-based formula for repricing automatically that is easy to understand, simple, and quick to set up. The repricer also has the functionality to be applied to a category of products, a whole product group, or on the condition of the products that you are selling.
Plans and Pricing:
Free Trial: they offer a Demo upon contacting them
Pricing plans are made based on a quote from them
Last but not least on this list is eSellerHub. This repricer tool is compatible with multiple barcode systems and can easily locate pricing competitors and similar reference products on the market, but lacks the customization and automation features of some of the other tools on this list.
When it comes to selling online on platforms like eBay, the competition is tough. Using tools like repricing software gives an edge over the competition. They are essential tools to help increase sales.