What is the Best Repricing Software for Amazon?
---
Repricing software describes tools that automate real-time updates to the prices your merchandise is listed for online. These tools are used to keep the edge over competitors and to help you win the Amazon buy box.
In this guide, we will explain what repricing software is, how it works, and list some of the top software available right now.
What is Repricing Software?
Repricers are software tools that automatically change the price of an item you sell on an online platform like Amazon or eBay based on specific criteria you set up. These rules, which we will go over in detail later in this guide, will govern how products are repriced and at what frequency.
The aim of repricing software is to make your listings as competitive as possible and to keep you selling products with dynamic pricing, updated in real-time. Updates can also take place over specified time periods. This software helps you strike a balance of beating the competition yet still selling for as high a price as possible - helping you increase sales while still not completely diminishing your profit margins.
One word of warning - ensure you adhere to Amazon's pricing standards. If Amazon finds out you are selling your merchandise cheaper elsewhere, they may suppress your listing - even if you would otherwise have won the Buy Box.
Related Reading
How Repricing Software Works
A repricer makes price changes by pushing price feeds using the online platform's Amazon Marketplace Web Service Application Programming Interface (MWS API). The MWS API is an Amazon API web service that allows Amazon sellers to exchange data on listings, orders, payments, reports, and more using the appropriate software, aka repricers.
Due to needing access to private data, the software requires authorised access to your Amazon Seller account. Now is as good as ever to note that you must check the credibility of the software you use. Since it will have access to private information, this software should be credible and safe for your security.
The repricing software then functions by detecting market changes for each product and adjusting the price accordingly based on the parameters that you set. The use of repricing software is an essential means to keep up with competitive markets and increase your chances of winning the Amazon Buy Box for your products.
Types of Automated Pricing Strategies
Each repricing software offers various strategies for sellers to adjust and adapt their pricing to the market.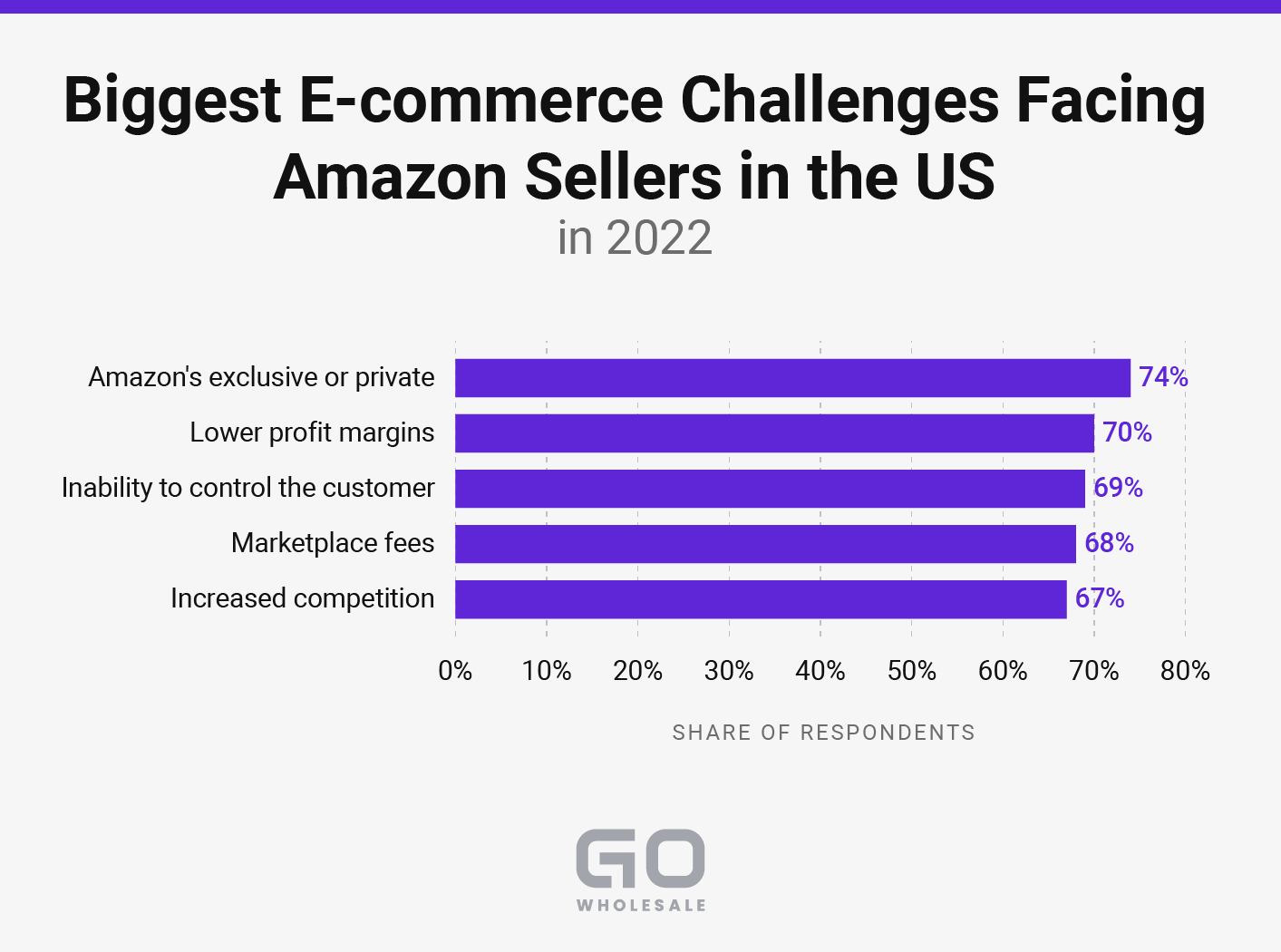 Basic strategies you should use when using Amazon repricing software include:
Set minimum prices on products to keep repricers from going under your minimum profit margin.
Set maximum prices so that in the possible scenario that competitors have exhausted their stock, you can set your products to the maximum price and make a more significant profit while not wholly driving away all sales.
Pick your competition to follow pricing changes, if available on your chosen tool. This is essential to weed out any competitors you have identified that will artificially drive the price down to force competitors into losses.
Let's take a look at the pricing strategies that the repricing software themselves employ to keep you competitive.
Algorithmic Repricing
Algorithmic strategies are set up to win sales at the highest possible price. This method uses your stored customer data and sales history to optimise pricing. Sellers that use algorithmic repricing tend to win the Buy Box 72% of the time, depending on previous eligibility of the product before using the tool.
Rule-Based Repricing
A rule-based strategy sets a price based on your chosen criteria; this can be as simple as modeling your prices relative to your competition. You will have direct control over prices and will decide which factors will alter price changes. These factors include but are not limited to the following:
Competitors' prices.
The time of day.
Amazon Standard Identification Number (ASIN) product value changes/trends across the marketplace, including internationally.
Velocity-Based Repricing
A velocity repricer strategy works based on what is currently deemed as a hot-selling or a fast-selling product. The software will change product prices based on the total quantity sold, which will allow sellers to increase profits by increasing prices or to decrease sales by setting prices at a maximum if stock is low (to avoid losing future sales by selling out and therefore losing the Buy Box).
Fallback Pricing
Fallback Pricing is used to create automated safety procedures in the case of a scenario where the market behaves differently from what has been expected due to past trends or the seller runs out of stock. Some fallback strategies are:
When competitors sell the product under your minimum price parameter, the repricer will revert the product price to its original listing price.
When no competitors are found for the product, the product will be set at its defined maximum price.
When the product is out of stock, the repricing software will revert the price to its maximum setting to lower sales and give time for the seller to restock.
Top Repricing Software Tools for Amazon
There are many repricing tools on the market currently. Finding the best one for you may not be straightforward, as what works for one person may not work for another.
It is essential to try out different software, and many offer trial periods to newcomers to enable them to do this. To help you find the right one, here is a list of highly recommended tools that best fit Amazon's platform to get you started.
NOTE: All features, pricing, and plan options are correct as of January, 2023.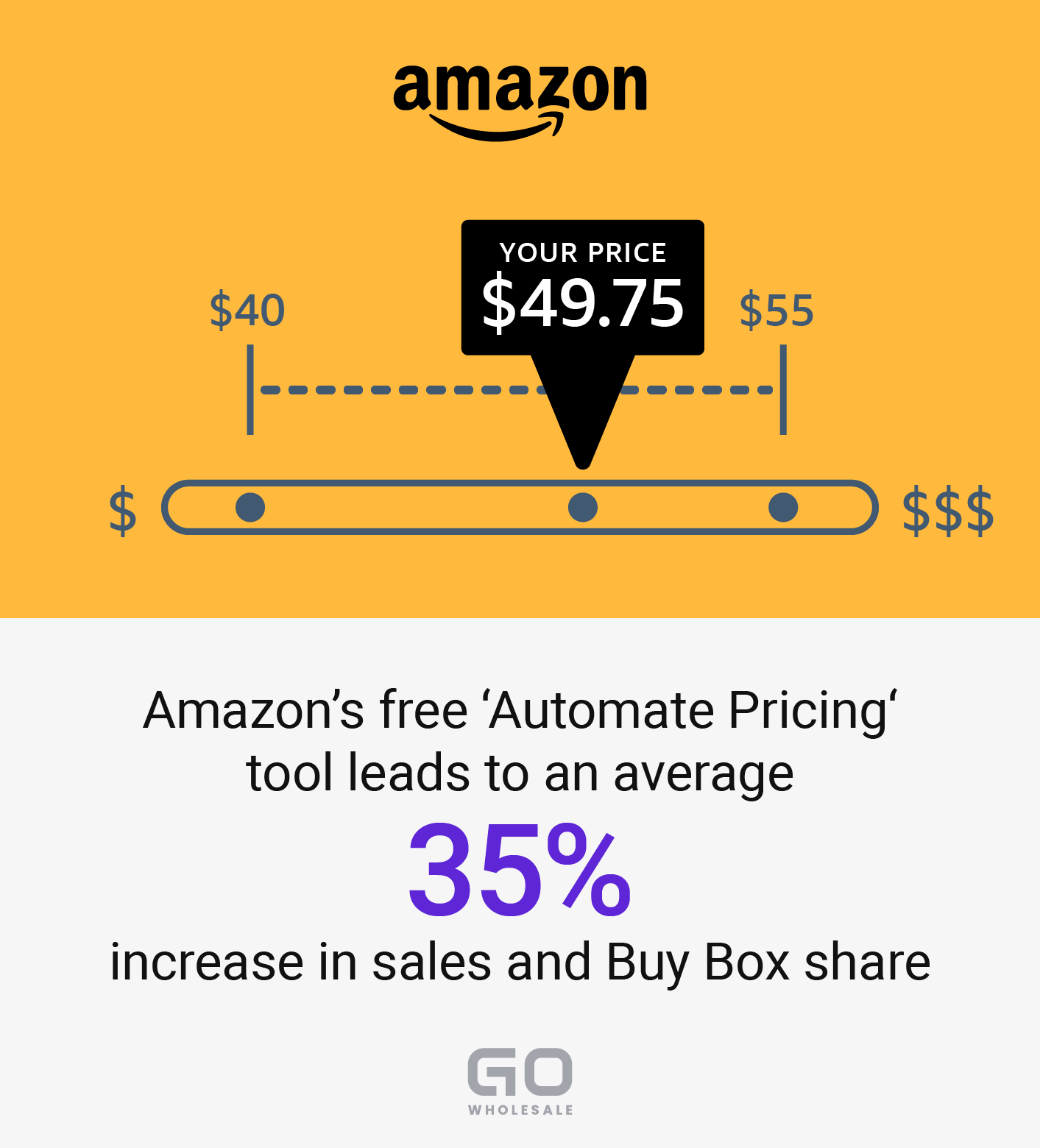 Before exploring 3rd party repricing tools, it's worth noting that Amazon offers its own repricer for free to Amazon sellers that are subscribed to the Professional Seller's Program.
For those not subscribed, it cannot be paid for separately from the subscription. Amazon boasts that its repricing software leads to an average of a 35% increase in sales and an equal increase in the chance to win the Buy Box. The free tool works for designated listings and not all listed products on Amazon, unlike many 3rd party tools.
The Automate Pricing Tool offers the following strategies:
This strategy updates your price when your Buy Box win percentage is low. The repricing software will then adjust pricing based on the Buy Box win percentage or if there is a noticeable change in pricing based on competitor repricing.
Competitive Price Match Rule:
This plan focuses on matching the Buy Box pricing of competitors for the same product.
You can have the software adjust the pricing based on sales within a period of time to attempt to make a certain number of sales over that period.
Seller Snap offers a fully automated, AI-powered repricer and analytics tool for Amazon. Its learning algorithm analyzes thousands of price decisions every minute to detect the behavior of your competitors and adjust your products' prices accordingly. Seller Snap's repricer is driven by 'Game Theory' principles; it uses a cooperative strategy of fitting your listings as closely as possible to the requirements to best secure the Buy Box and maximize profits.
Plans and Pricing
Free Trial: They offer a 15-Day free trial
Accelerator program: $250/month - If you meet the Accelerator Program requirements, you can benefit from Seller Snap tools + other Amazon Seller tools for just $250 a month.
Standard plan: $500 a month - limited to 3 users - 15,000 listings
Premium plan: $800 a month - limited to 10 users - 30,000 listings
Unlimited plan: Request a quote - unlimited to 3 users - more than 30,000 listings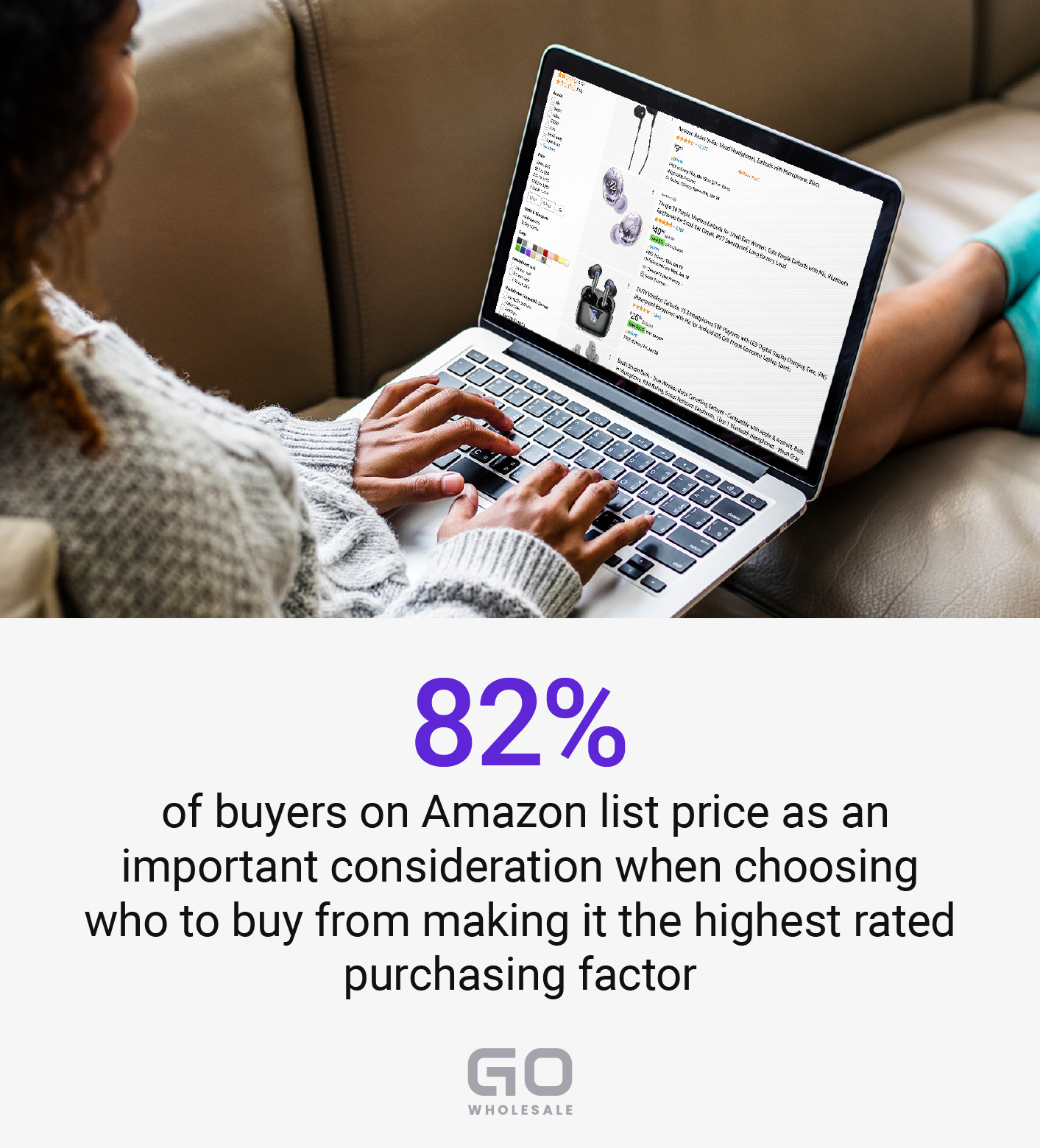 BQool boasts five presets for its repricing strategies, which allows sellers to start repricing instantly. This allows sellers to have to set a lot of parameters and just use a preset that best matches the goal they have in mind.
Plans and Pricing:
Free Trial: They offer a 14-Day free trial
Plan 1: $25/mo. for 1,000 listings, repricing speed set to 15 minutes
Plan 2: $50/mo. for 5,000 listings, repricing speed set to 15 minutes
Plan 3: $100/mo. for 10,000 listings, repricing speed faster than 15 minutes
Plan 4: $200/mo. for 30,000 listings, repricing speed faster than 15 minutes
Plan 5: $300/mo. for 50,000 listings, repricing speed faster than 15 minutes
Like all major Amazon repricer tools, Xsellco aims to compete to win the Buy Box. For sellers that want complete control over their product's prices, Xsellco is ideal, as the tool is designed to allow users to minutely customize how its algorithm operates.
Plans and Pricing:
Free Trial: They offer a 14-Day free trial
Express: $89/month - limited to 3 users, up to 5,000 listings
Plus: $199/month - unlimited users, up to 50,000 listings
Ultimate: $399/month - unlimited users, up to 250,000 listings
Extreme: $999/month - unlimited users, up to 1,000,000 listings.
Extreme Plus: Request a quote - unlimited users, more than 1,000,000 listings
*prices given are based on a yearly subscription with monthly payments. Xsellco also offers month-to-month payments, which have slightly higher rates.
Aura helps sellers maximize their Buy Box wins to increase sales and profits on Amazon. It claims sellers will control the Buy Box 65% more of the time compared to other repricers.
The tool is designed with pre-made and custom repricing strategies, so you can start repricing immediately. Aura offers additional features, which include 'self-learning' AI capabilities.
Plans and Pricing:
Free Trial: There is a 14-Day free trial
There is a single $97 per month plan that comes with personal onboarding and setup.
Informed is an AI-powered repricing tool designed to help sellers on multiple marketplaces achieve more sales. They claim they've helped customers increase Amazon Buy Box ownership by 63% within the first two weeks of using the tool. The Informed repricing tool boasts a 'Sales Velocity' feature when there is no competition to instantly revert your products to their original pricing.
In addition, Informed also integrates with different inventory management software. This allows sellers to export sales data such as item costs, minimum and maximum prices achieved, and more.
It takes around 15 minutes to set up an account and sync it to your Amazon account. Concerning pricing, Informed.co takes a unique approach by offering plans based on each business's monthly revenue. As your business revenue increases, you gain access to more complex, advanced, and large-scale features fit for your income level and listing size.
Plans and Pricing:
Free Trial: they offer a 14-Day free trial
$49/mo. for $500 - $5,000 in revenue
$99/mo. for $5,000 to $10,000
$149/mo. for $10,000 to $25,000
$199/mo. for $25,000 to $50,000
$249/mo. for $50,000 to $100,000
$299/mo. for $100,000 to $500,000
$399/mo. for $500,00 to $1mil
$499/mo. for $1mil to $2.5mil
Custom packages are available for revenues exceeding $2.5mil
Feedvisor, in addition to being a repricer, offers Amazon advertising, brand, and content optimization tools that can be purchased separately and integrated together.
Some special benefits of their "patented algo-repricer" include:
This tool doesn't just set the listings price a few cents below your competitors. This AI takes into account factors such as fulfillment methods, inventory management, and sales history record keeping.
The AI's programming focuses on driving profit and sales by studying predictive patterns and boosting seller performance.
Multi-Store Functionality:
This functionality allows you to list your products across multiple eCommerce platforms and increases the chances of profitable sales, whether selling on Amazon, eBay, or your own website.
Feedvisor continuously studies eCommerce platforms to gain valuable insights. This allows the AI to make real-time decisions when systemic changes in the Amazon marketplace occur, or market patterns change.
Plans and Pricing:
Free Trial: They offer a 30-Day free trial
Interested parties need to contact them for tailor-made contracts.
For large online businesses with many analytics needs or those looking for a powerful AI, Feedvisor may be the best choice for selling on Amazon.
Conclusions
When it comes to selling online on platforms like Amazon, the competition is tough. Using tools like repricing software gives you an edge against competition that isn't using these tools. They are also essential to gain and win the Buy Box, which is the one way to guarantee sales for your products on Amazon.