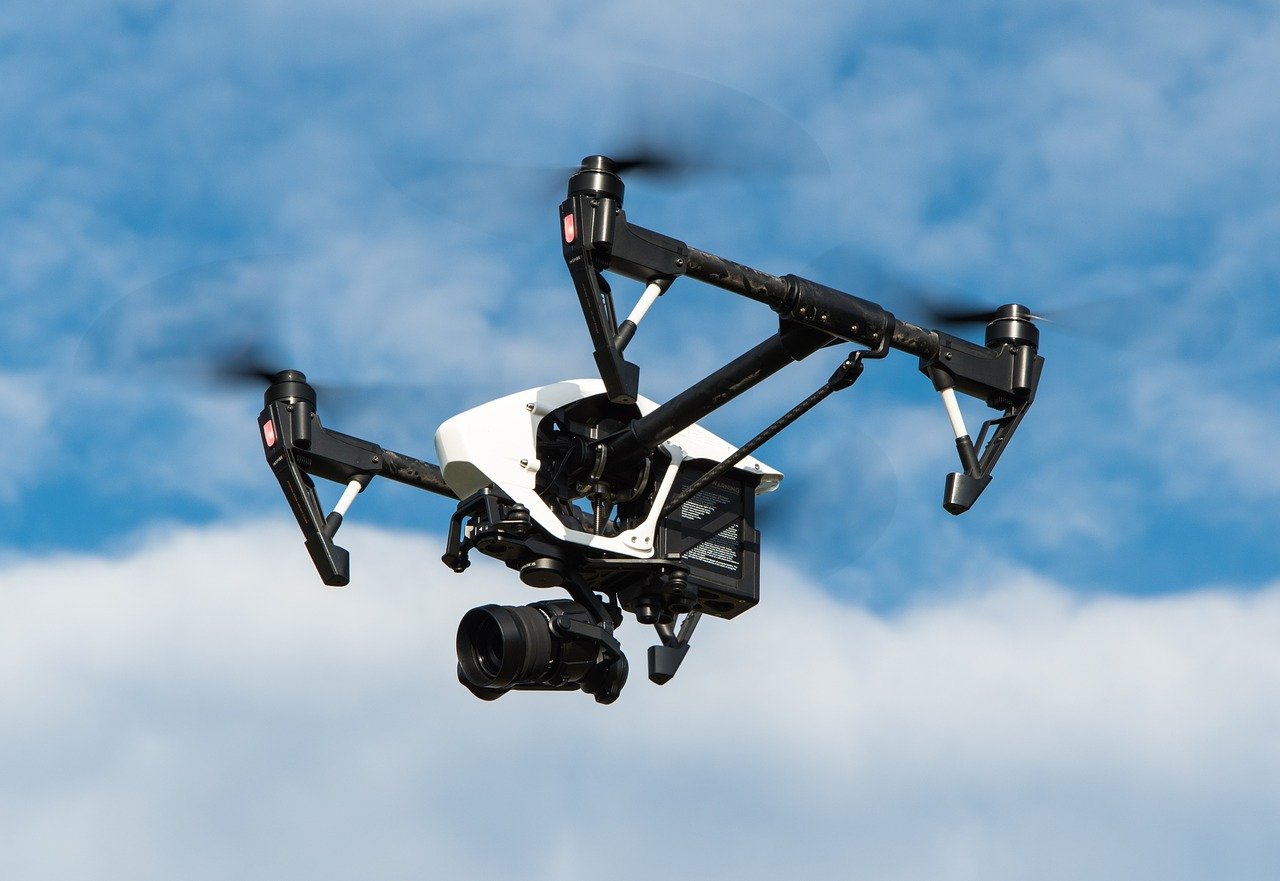 A few years ago, the drone market in the United States and around the world was primarily a military concern. However, a rise in quality and technological advancement, a lowering of price, and increasing consumer interest fueled by private instead of government investment have seen the commercial drone sector explode. It is now set to be worth an astonishing $6.3 billion by 2026.
As of January 2021, there were 1,782,479 drones registered in the United States, and of that figure, 71% were registered for recreational usage while 29% were registered for commercial use in sectors such as the arts and entertainment and agriculture.
Why is the Market Growing?
But what has driven this explosion in the commercial sector? There are three main factors.
Firstly, most recent major advancements in drone technology have been primarily commercially driven. In the early days of drone development, the money for drone research and development came from government defense budgets, and the tech produced was mainly for military use. With a rise in both recreational and commercial interest, innovation and investment have switched to private sector companies, particularly DJI, and with that has come a dramatic lowering of the price of drones and increased availability both domestically and worldwide. Now, commercially-produced drones are at the cutting edge of technology, and it is more likely that they will be adapted for military use rather than the other way round.
The second factor that has helped to fuel the drive-in commercial and recreational drone sales is the introduction of regulation. Before FAA involvement, most drone activities were classed as illegal apart from under very specific circumstances. This deterred interest from many consumers. Now, market regulation has established a clear set of rules, increasing the opportunities for private individuals, clubs, and companies to use drones in a way they were never allowed before. Suddenly, renewed interest in the sector has led to an explosion in sales.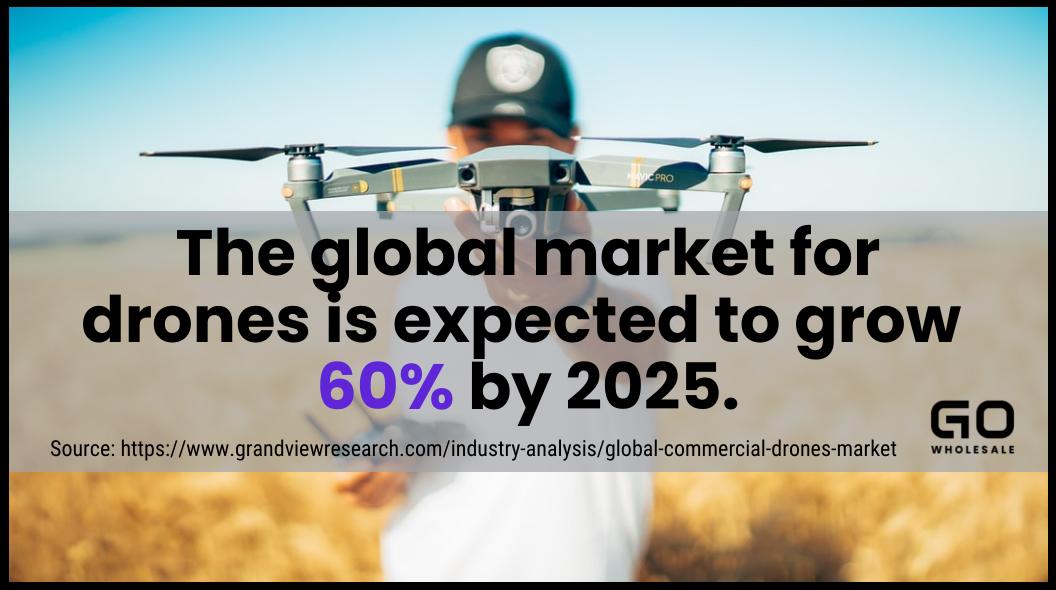 The final factor driving the rapid rise in drone and quadcopter sales is the increasing dominance of a small number of specialist manufacturers. This has helped to lower prices and massively increase quality and reliability.
In the early days of the commercial and recreational drone market, hundreds of manufacturers were vying for business, and the products they produced – especially those emerging from Asian markets such as China – were often poorly-produced, unreliable, and overpriced. With the rise of companies such as DJI and Parrot, many of these amateurs have been out-manufactured, product quality has vastly improved, technology has advanced at lightning speed, and prices have become more affordable. Now, China's DJI corporation produces 70% of all commercial drones available on the market. The quality and technologically powering popular models such as the Mavic and Phantom ranges are far superior.
These factors have led to growing consumer confidence in both the recreational and commercial sectors and explains why the market is expected to grow by 60% by 2025.
Are Drones A Good Product To Invest In For Resellers?
This is the big question for resellers. Thanks to growing customer interest and the opportunities to sell drones and quadcopters both online and offline, the answer is yes. The market for drones is growing rapidly both domestically and around the world, so as a reseller interested in selling consumer electronics, this is a market you should definitely be looking to tap into.
However, it is vitally important for resellers that the drones they source come from a reputable wholesaler who sells both refurbished and new drones for a price that leaves plenty of room to make a profit.
Of course, not all customers have money to burn on the latest models, which is why as a reseller you should pay particular attention to the opportunities available in the refurbished market. According to Thibaud Hug de Larauze, the CEO of one of the US's leading refurbished drone marketplaces, "Drones have reached a maturity level similar to mobile phones and computers that has resulted in a strong secondary market for refurbished models."
More and more wholesalers are now offering refurbished drones as a matter of course as a more affordable alternative for both hobbyists and commercial users who want good quality drones and quadcopters, but don't want to pay a fortune for them.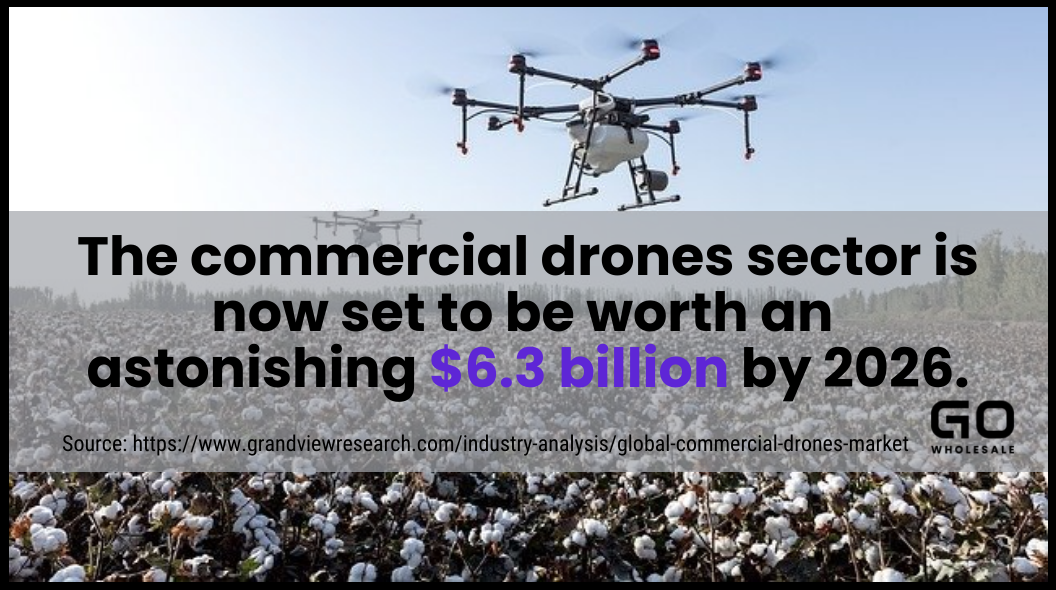 There are also now ecological concerns propelling refurbished model sales forward. Just as in other areas of consumer electronics, such as the smartphone market, there is growing consumer concern for the effect the avalanche of brand-new tech is having on the environment. With this has come an ever-growing interest in secondary markets, which are seen as a much more environmentally friendly option. Emphasizing the environmental credentials of the refurbished drones you sell can drive up sales in this eco-friendly era.
The final factor for resellers to consider is the number of outlets through which drones and quadcopters can now be sold. What used to be a very small market, reserved mainly for person-to-person sellers on eBay, is now quite expansive. This means there are far more opportunities to sell drones and quadcopters to customers, both offline and online, that simply didn't exist a decade or so ago.
Where Can I Resell Refurbished Drones?
Of course, by far the biggest online marketplaces for resellers through which to sell both new and refurbished drones are eBay and Amazon. With millions of customers across the world, having a presence on both sites is a must, though in the case of selling refurbished drones on Amazon, the hoops resellers need to jump through might intimidate smaller businesses. However, there are still ample opportunities to sell on eBay where there is a growing market for drones, especially secondhand and refurbished drones.
Outside of the big commercial online marketplaces, there are a growing number of smaller eCommerce hosts where you can create your own store and sell drones to customers such as BigCommerce, Wix and Shopify. You can also consider selling through your own website where you control every aspect of the sales and customer service and, crucially, keep 100% of the profits. There are also online classified and social media outlets such as Craigslist, OfferUp and Facebook Marketplace. By utilizing any of the aforementioned channels, your inventory of drones will be visible by hundreds of thousands of potential customers, and the more platforms you sell across, the more exposure you'll gain when selling drones and quadcopters online.
So, with a growing number of customers looking to buy both new and refurbished drones, growing environmental concerns leading to more interest in the refurbished and secondhand market and the many opportunities now out there to sell drones both online and offline, the answer to whether drones are something resellers should invest in has to be an emphatic "yes!" But where should you source new and refurbished drones to get the most bang for your buck?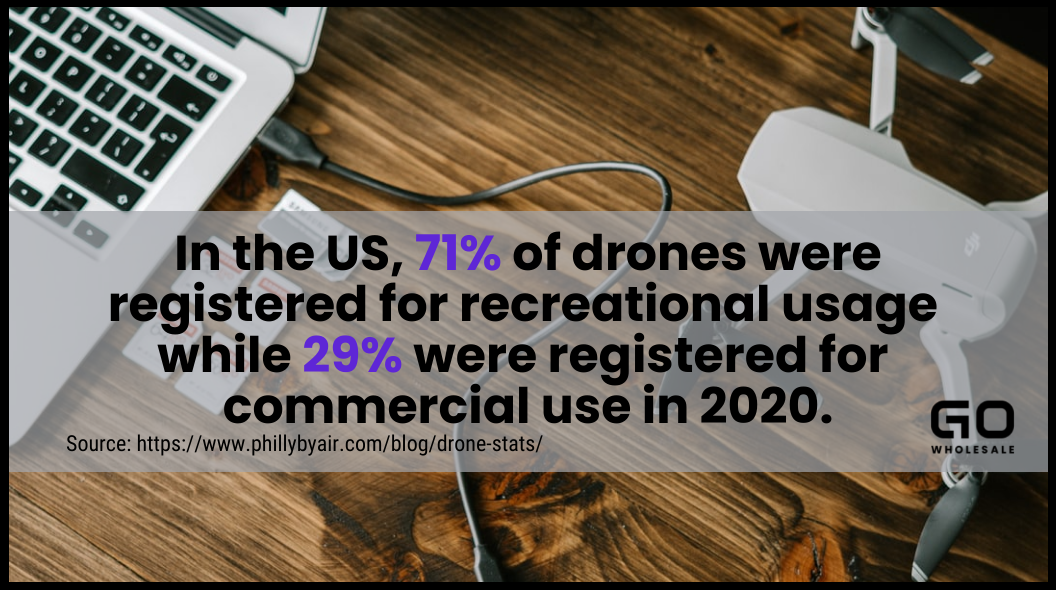 The Best Place To Buy Wholesale Drones Online
When it comes to finding an affordable and reliable source of both new and refurbished drones and quadcopters, you should check out what GO Wholesale can do for your business. We sell drones from DJI - the world's largest manufacturer - such as the popular Phantom and Mavic ranges, as well as drones from Parrot, Holy Stone, Vivitar and JetStream.
Buying new and refurbished drones from GO Wholesale couldn't be easier. Once you've located the drones you require, you need to sign up for a free account. After sign up, all you need to do is specify the number of drones you require and add them to your cart. Repeat this for all the models of drones you require until you're built up a boxload, pallet or, if you're a high-volume reseller, a truckload of drones. Then it's just a matter of hitting the checkout, paying for your order and arranging shipping. It's as simple as that.
Drones And Quadcopters – The Smart Investment For Resellers
Are drones a good product to invest in for resale? Yes, they are. Gone are the days when drones were the reserve of the military and a handful of hobbyists, with anything costing less than a small fortune likely to be a poorly-manufactured Chinese product that failed to live up to expectations. Now there are drones to suit all interests and all budgets and a massively expanding customer base, which is why this is the ideal time for your business to invest in this exciting new retail sector.
There are customers looking for both new and refurbished drones right now. You need to be there to service their needs with the right products sold at the most attractive prices that will still leave you plenty of room to make a profit. That means finding a supplier that offers drones in various conditions, such as GO Wholesale. The drone market is definitely worth investing in for resellers as long as you have the best products to sell at the best prices. GO Wholesale can offer your business those products at prices you simply won't find elsewhere, so why not check out what we can do for your business today?