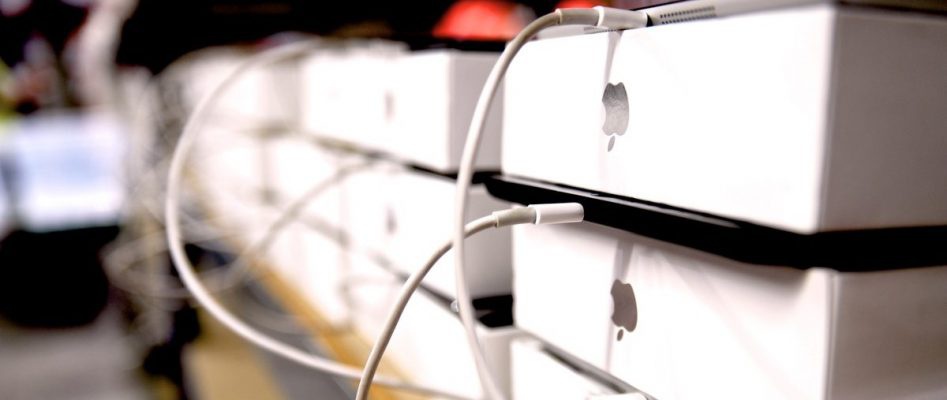 If you specialize in selling consumer electronics, there are many factors to consider when choosing a wholesaler. Factors such as price, quality, range, and product saleability must all be considered before deciding which wholesaler is best for your business. For those looking for a great range of new and refurbished electronics sold for prices well below their MSRP value, you need to check out what goWholesale has to offer.
The Advantages Of Buying New And Refurbished Electronics From goWholesale
A huge range of new and refurbished consumer electronics.

We carry

electronics from all the major manufacturers

such as Apple and Samsung.

A great source for laptops and smartphones.

Buy as many units or as few as you require.

Discounts on bulk purchases.

All electronics come with 90-day warranties

for added peace of mind.

Low prices paid for products increase the likelihood of making healthy profits.
What Is goWholesale?
goWholesale is an online wholesaler specializing in selling new and refurbished electronics - particularly laptops and smartphones - to business customers interested in saving money on stock. We source our products from some of the biggest names in US retail, meaning you'll always know you're buying authentic new and refurbished products made by some of the world's leading electronics manufacturers.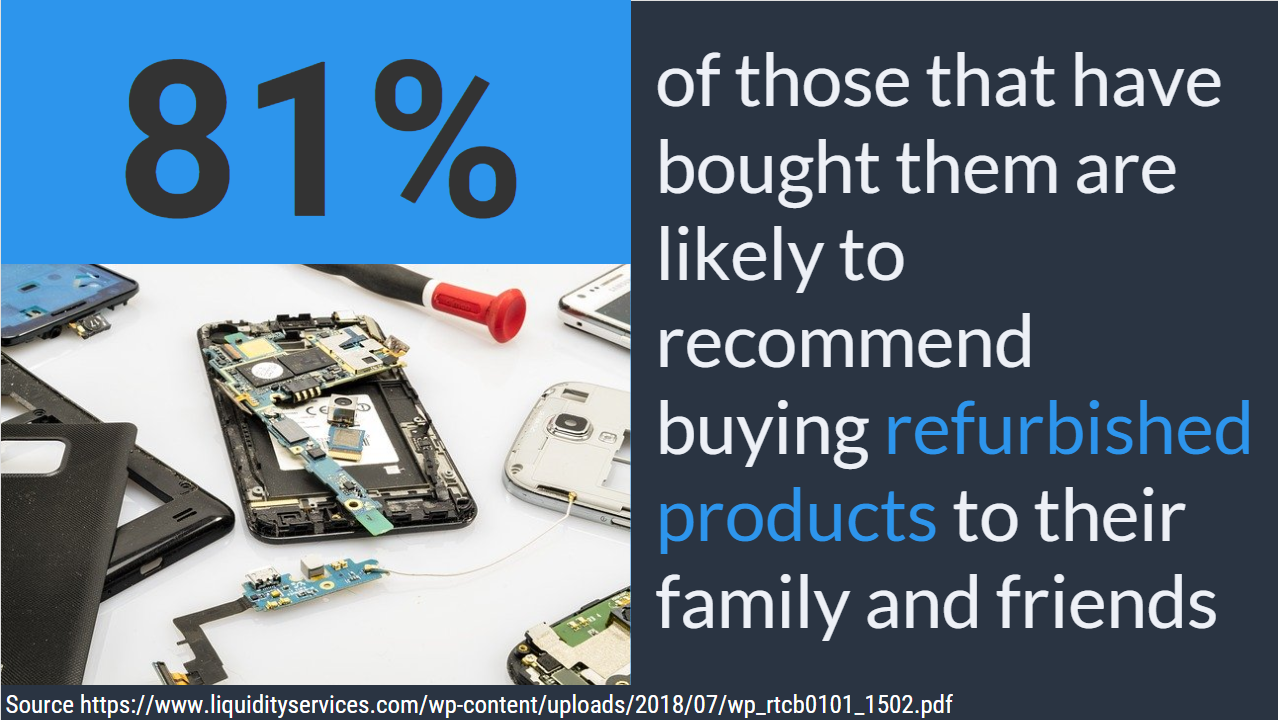 goWholesale customers can buy as many products as they require, as and when they require them. This will suit resale businesses both big and small - whether you're just starting out and only need a few units, to begin with, or you're a large volume seller on sites such as eBay and Amazon that requires regular truckloads of stock bought for the lowest possible price.
Factors To Consider When Choosing Your Wholesaler
Range
When choosing a wholesaler, the range of goods available and who makes them are some of the most important factors you need to consider. You need to be able to supply your customers with the brand names they are searching for.
You'll find a huge range of brand new and refurbished consumer electronics available to buy from goWholesale's online marketplace. We stock all the major brands. So whether it's refurbished iPhones, Apple Watches, and iPads sold in bulk for a fraction of their suggested retail price, or you're on the lookout for new Samsung products such as the Galaxy Tab range sold for a price that won't break the bank, look no further than goWholesale.
You'll find products on sale from all the major manufacturers of consumer electronics from companies such as Apple, Sony, Microsoft, Google, HP, LG, Samsung, and many more.
Quality
Another important factor is the quality and condition of the products on offer. goWholesale sells two types of wholesale merchandise – brand new and refurbished. Brand new is self-explanatory. We sell a large quantity of brand-new consumer electronics from some of the world's largest manufacturers and retailers.
As well as new items, we sell refurbished electronics. The refurbished electronics goWholesale sells are mostly customer returns coming directly from major national retailers that have been tested, cleaned, restored, and repackaged where necessary and then sold in grades from A-C.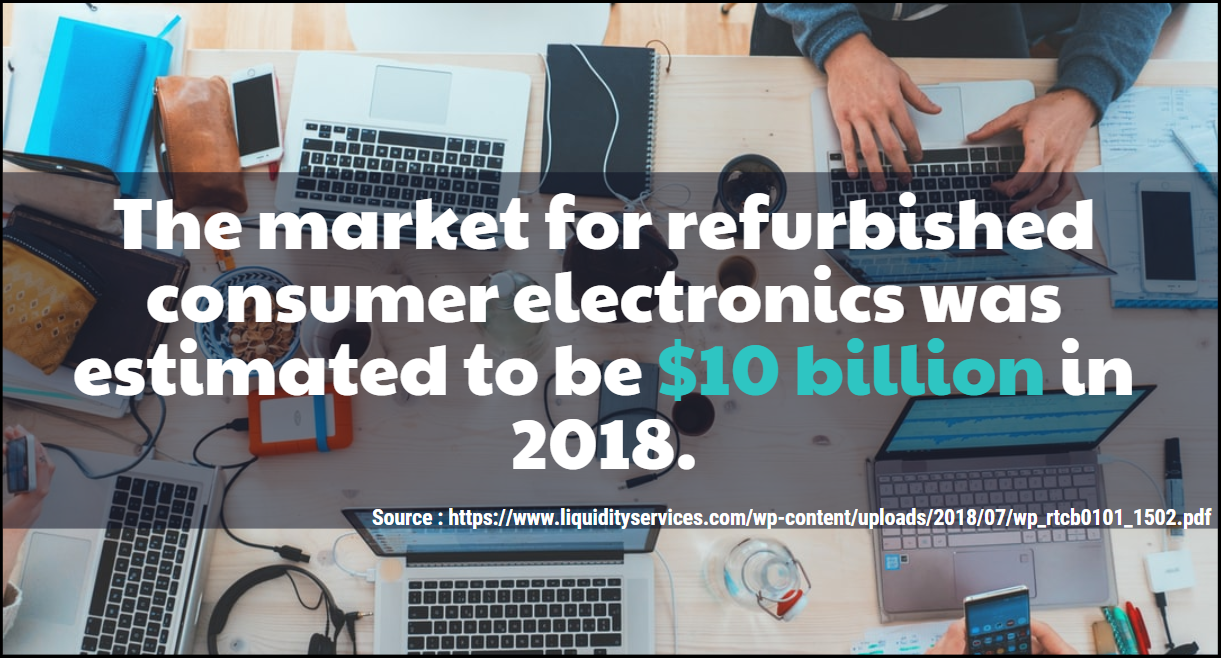 The process involves;
Testing for functionality

Repairs where necessary, using only branded parts

Followup complete functionality test

Sanitizing the unit

Data wipe

Accessorizing

Packaging

Grading.
The various grades are as follows:
Grade A
Grade A refurbished electronics are sold to business customers in pristine condition. They have been thoroughly tested by our team of experts and cleaned and repaired where necessary. All our refurbished electronics come in their original packaging or, where the packaging is missing or damaged, replacement high-quality plain white or brown packaging, ready for resale. All accessories such as chargers and headphones are present or will have been replaced with like-for-like accessories. All original documentation will also be provided apart from the original manufacturer's warranty. In its place, a 90-day goWholesale warranty is provided.
Grade B
Grade B refurbished electronics are as above but will bear very minor damage to the products such as barely visible scratches to screens or very slight dents and scratches to surfaces. This is minor cosmetic damage.
Grade C
The Grade C refurbished electronics we sell are as above, but these products bear more visible damage. These are the lowest priced refurbished electronics we sell.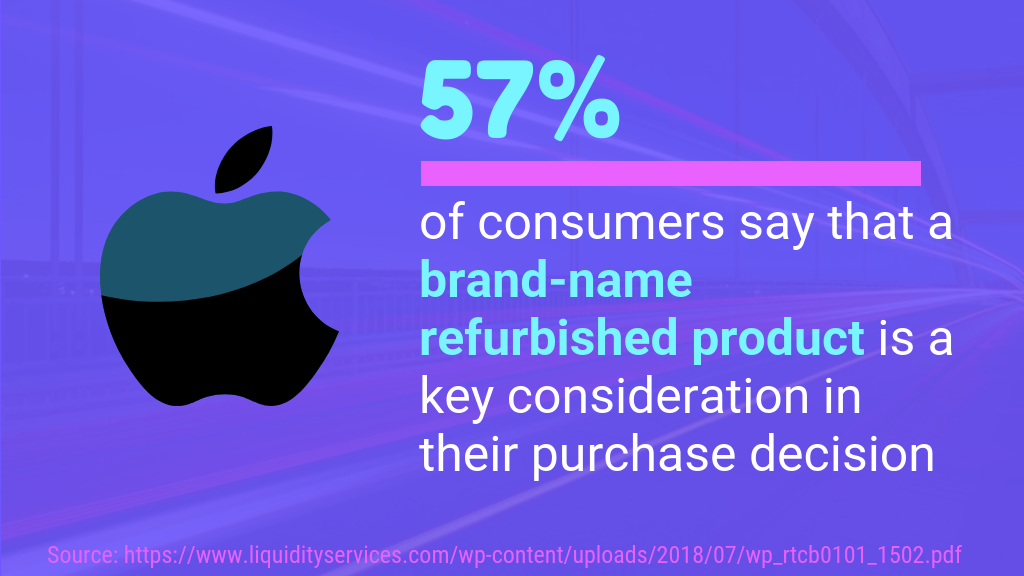 The Price
One of the main factors you'll have to consider when choosing a wholesaler is, of course, price. It's a competitive world out there, whether you're selling online, offline or a combination of both. So you'll want to source the best-quality goods at the very lowest prices. As we've already explained, with new and refurbished products from some of the world's biggest manufacturers such as Apple, Sony, and Samsung, goWholesale has got you covered when it comes to quality. But what about the price?
We're able to offer our business customers discounts on the wholesale electronics we sell. You'll find both newer and slightly older model smartphones, laptops, PCs, tablets, watches, and more being sold for below their suggested retail price, with even bigger savings to be made depending on the cosmetic condition of our refurbished products.
The savings you can make buying for goWholesale can be passed on to your customers.
And best of all, the more you buy from goWholesale, the more you'll save with discounts applying to larger orders. The more you buy, the greater the discounts.
You can save even more by picking up the merchandise yourself. Where you find items listed for sale near your location and a suitable vehicle, you can cut out the shipping costs this way. Ask a sales representative for more details about picking up an order before you place it.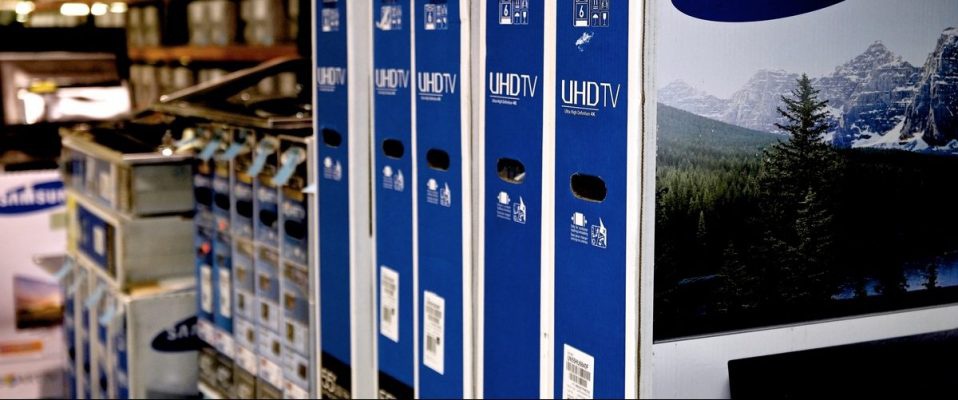 Saleability of New and Refurbished Tech
The saleability of the products is another important factor you need to consider. By offering tech across all categories, in various conditions and price points, we have products you can sell across a range of different marketplaces. Refurbished merchandise is great for a discount store, and both new and refurbished items sell well online.
A quick note on selling through eBay and Amazon: For refurbished products in general, eBay is a great place to sell as no restrictions are placed on refurbished products. Amazon is a bit trickier as all sorts of hoops have to be jumped through before you qualify to sell on Amazon's specialist refurbished marketplace. However, you can sell brand new goWholesale electronics on Amazon, and the wholesale prices you pay will make it much easier to compete on the site.
Tech items, especially at reduced prices, are always in demand, and their value vs. weight also lends them well to online sales, as shipping fees are a lower percentage of the overall cost. You can capitalize on this by selling through your own website, social media, or local classifieds.
Buying Brand New And Refurbished Electronics From goWholesale
Buying new and refurbished electronics from goWholesale couldn't be easier. First of all, you'll need to sign up for a free goWholesale account. After you've signed up for an account, you're welcome to browse our marketplace for all the consumer electronics you require. You can search either by category (such as Smartphones) or by the manufacturer (such as Apple). When you locate the product you require, use the drop-down box to enter the number of units you wish to buy and then add them to your cart. Rinse and repeat the process until you've built a pallet, boxload, or truckload of new and refurbished electronics. Then it's just a matter of hitting the checkout, entering your payment details, paying for your order, and arranging shipping. It really is as simple as that.

Don't forget to search for items by location also - shipping prices will be lower from centers closer to your location, and you can even pick the merchandise up yourself, eliminating this cost completely.
Buying new and refurbished electronics from goWholesale is a great way of getting your hands on top-quality stock, all packaged and ready for resale. If you're interested in stocking up on new and refurbished electronics, why not check out what goWholesale can do for your business today?