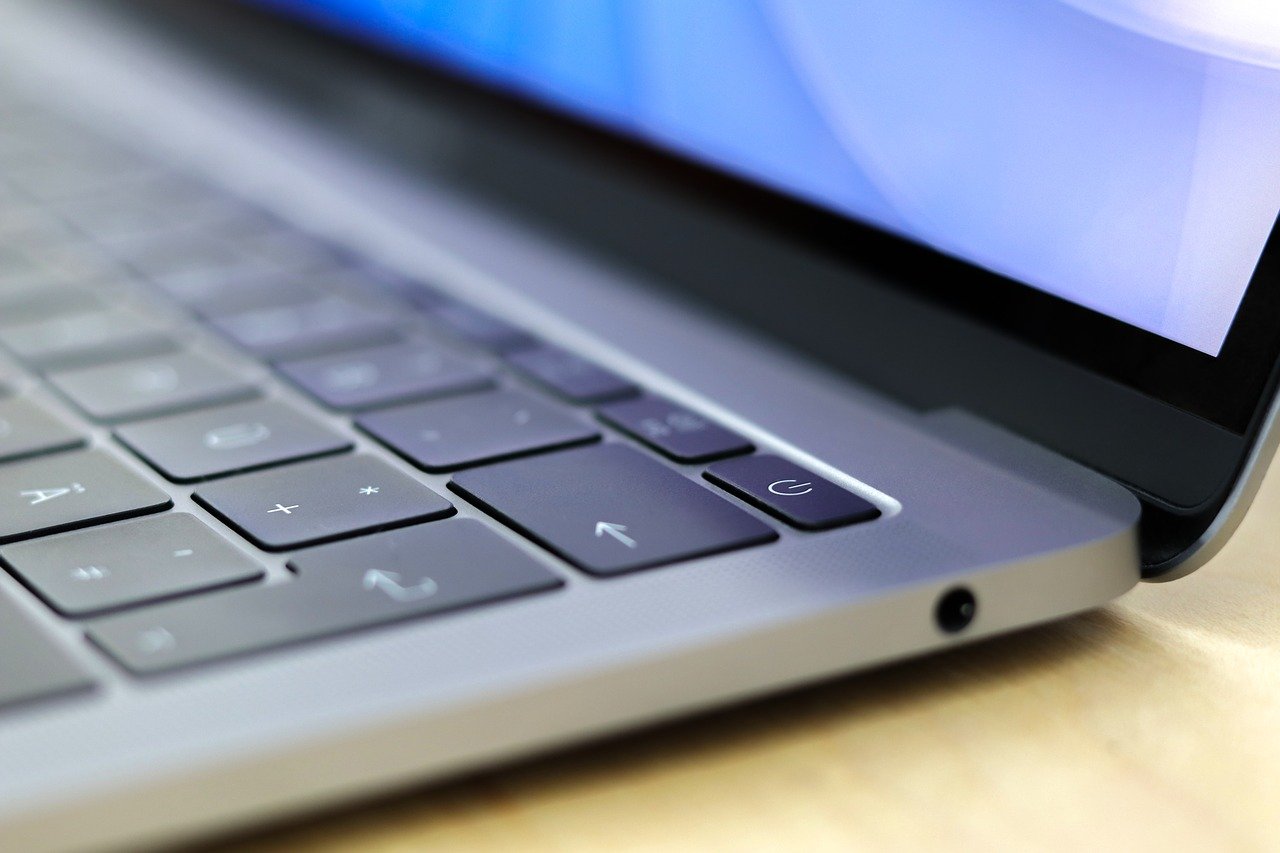 The global market for refurbished computers and laptops is expected to reach a value of $4.9 billion by 2027. Laptops are expected to account for 63% of that market share, with models from manufacturers such as Lenovo, Dell, Samsung, Acer, ASUS, Apple, and HP set to dominate sales.
There are several factors driving this surge in refurbished laptop sales. These include an increased demand for eco-friendly solutions for increasing tech demands, a reigning in of business budgets causing a more creative approach to technology acquisition, growing home and leisure demand for laptops, and the affect of a global pandemic that is changing the way we work and study.
Laptops and tablets have increasingly become a necessity for people to perform tasks faster, especially in the midst of the pandemic. Computers, scanners, laptops and printers are now the best selling items on eBay in the Computers and Tablets category.
Following trends is critical to stocking merchandise that will sell, and ultimately your business success. Therefore, we have based our selections on the top-selling models of 2020 from Amazon, as well as current trends we have observed on eBay, and will share our pro-insights with you.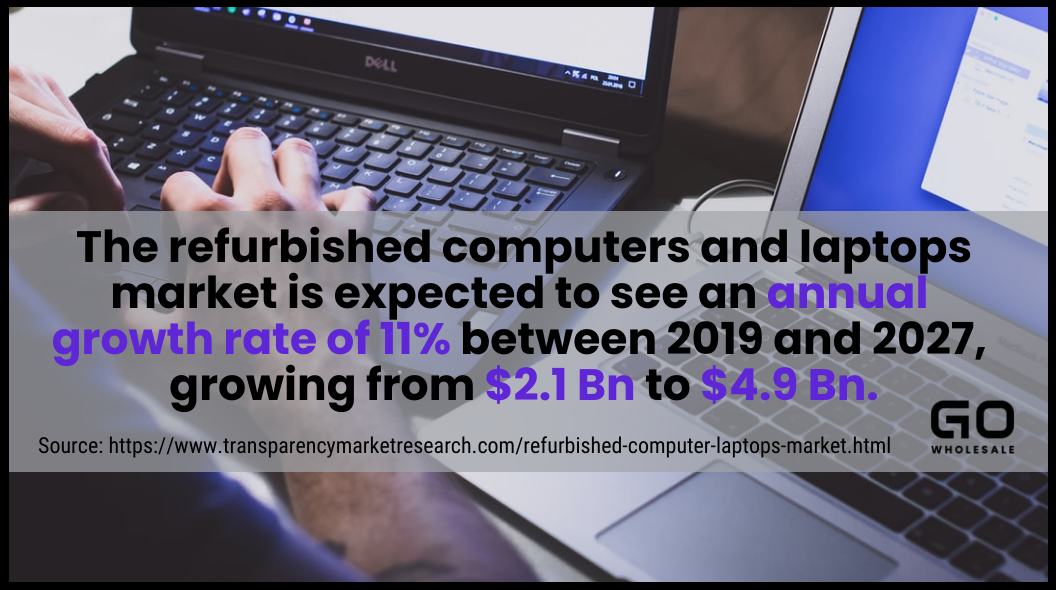 eBay is one of the major online markets for refurbished laptops, offering manufacturer-refurbished, certified-refurbished and seller-refurbished models at a wide variety of price points. Having a presence on eBay is a no-brainer for resellers in 2021, but what are the best models to buy wholesale and where is the best place to source them from to maximize your profits? Here, we take a look at the laptops to watch out for this year, as well as where to source them from to ensure you make the most of this growing market.
Gaming Laptops
When it comes to the top refurbished laptops to sell on eBay, the king of the castle is the mighty Asus ROG Zephyrus GI4. Combining an AMD Ryzen 4000 processor with an Nvidia RTX 2060 graphics card and up to 32gb of RAM, the Zephyrus is one of the best gaming laptops on the market with its lightning-fast graphics processing power, lightweight design and eye-catching 120 HZ display. For resellers, this should be one of the top gaming laptops on your watchlist.
HP offers a series of mid- to high-end gaming machines in their Envy, Omen and Spectre ranges that can be sold at a number of price points to appeal to customers on tighter budgets, as well as those with a bit more money to burn.
Not to be outdone, Lenovo launched its Legion range of gaming laptops in 2017. These are holding their own in the eBay refurbished market with prices ranging from $600 to $1599 depending on model and condition.
Also be on the lookout for gaming laptops from Alienware, Razer, Dell and Gigabyte, with the Alienware M15 R3, the Razer Blade 15, the Dell G5 15 SE and the Gigabyte Aorus 17G being the models you should keep your eye out for.
When it comes to gaming laptops, there are plenty of models and manufacturers to choose from. Thanks to their growing popularity, as more and more people turn to online gaming at home, refurbished models can be sold for very attractive prices on eBay leaving plenty of room for profit.
Other Gaming Laptops Resellers Should Consider In 2021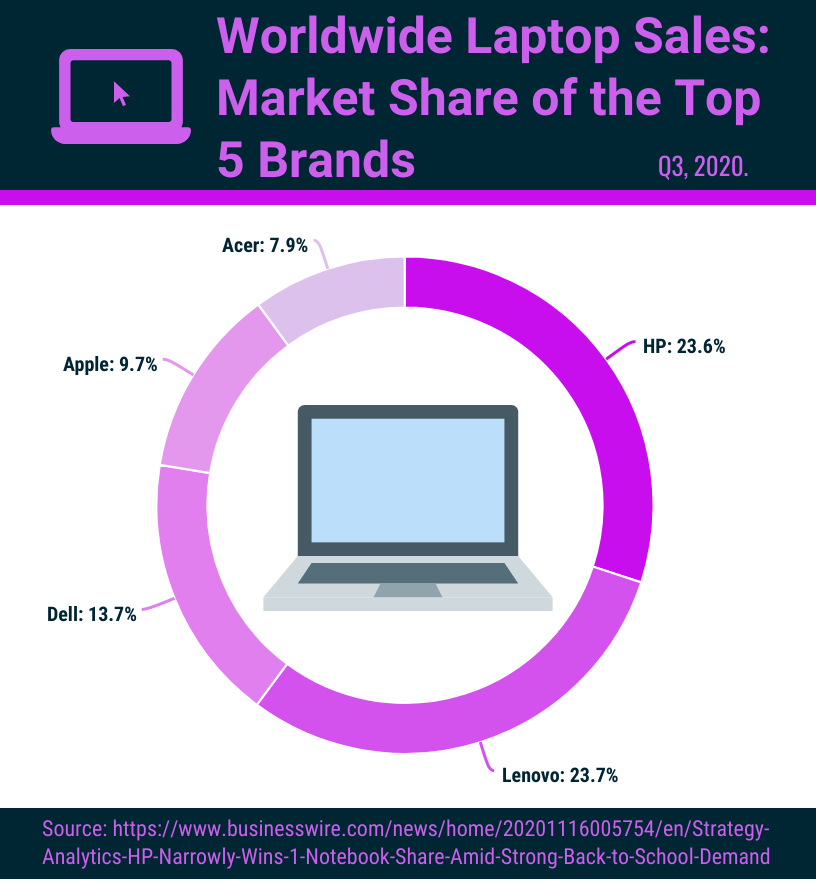 Light Notebooks
With a powerful Intel Core i7-7Y75 CPU, Intel UHD Graphics 615 graphics card, 8GB of RAM and a beautiful 14-inch full HD screen, the lightweight notebook to look out for is the sleek Acer Swift 7. Weighing in at a mere 2.6 pounds, this compact little machine heads a family of ultra-lightweight Acer Swift laptops that will suit customers on a wide range of budgets and resellers looking for affordable, reliable light notebooks to add to their stock portfolio.
From Apple, the incredibly popular MacBook Air range balances sleek design and featherlight weight with a powerful punch under the hood for customers looking for high-end machines and resellers looking to make a healthy profit from refurbished Apple laptops. Top of the class has to be 2020's M1 Air, which offers 8GB of unified RAM, Apple's proprietary CPU and graphics card and an amazing 13.3-inch 2,560 x 1,600 pixel-resolution Retina display.
As with all Apple products, the Air's range of lightweight notebooks are both highly desirable and retain their value on the secondary and refurbished markets. You'll want to keep several models in stock to appeal to customers who want the Apple name, but don't want to spend top dollar for brand new laptops.
We also recommend investing in light notebooks from Lenovo, HP, Samsung, LG and Dell, with the Lenovo IdeaPad 3i, the HP Elite Dragonfly, the Samsung Galaxy Book S, the LG Gram 17 and the Dell XPS 13 being the ones to look out for in particular. All these manufacturers offer great-quality light notebooks at a variety of price points to suit customers on a wide variety of budgets, so it's definitely worth investing in refurbished versions alongside higher end offerings such as the Apple MacBook Air M1.
Other Light Notebooks Resellers Should Consider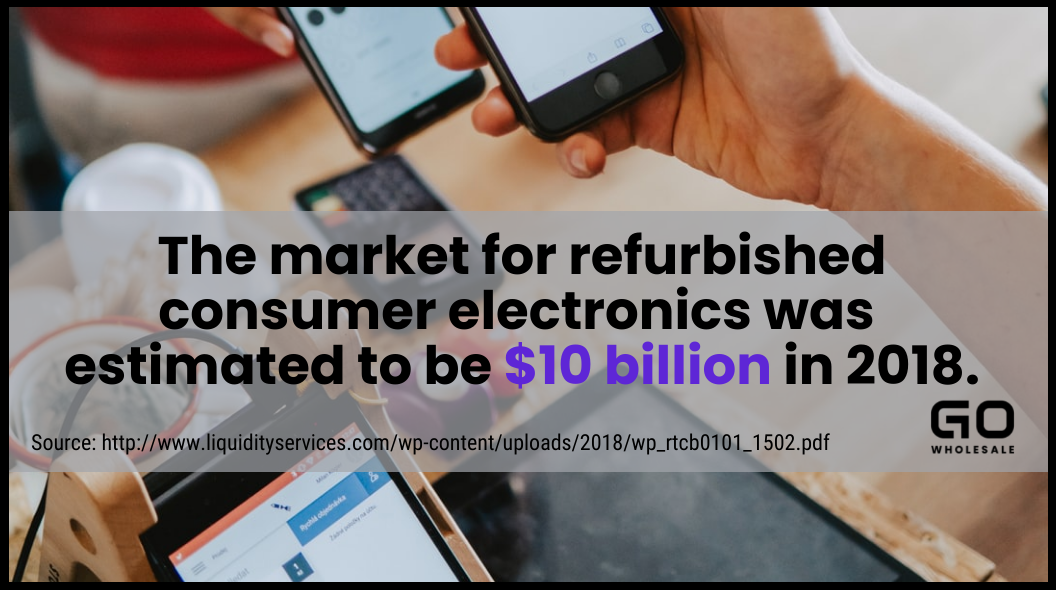 Touchscreens
When it comes to touchscreen laptops, 2020's Dell XPS 15 is generally considered best in breed. With a powerful 10th Gen Intel Core i5 – i7 CPU, 8-64GB of RAM and a highly-responsive 15inch InfinityEdge screen, the XPS 15 is the one to watch out for in 2021 for resellers looking to supply high end touchscreens to their customers.
For resellers looking to sell to customers on tighter budgets, 2019's HP Envy x360 is an affordable, reliable daily workhorse for business people on the go. An AMD Ryzen 3 3300U CPU and 8-16GB ensures the laptop can cope with all work tasks demanded of it and an improved battery life provides nine continuous hours of video playback before the need to recharge. This makes the x360 a great choice for customers who want the benefits of a touchscreen laptop without having to shell out a huge sum for the privilege.
Resellers should also keep their eyes out for the 2020 version of the HP Spectre, the Dell XPS 13, the Lenovo Yoga C940 and the Surface Book 2.
Other Touchscreen Laptops Resellers Should Consider
General Laptops
As previously mentioned, the Apple MacBook Air M1 wears the crown among the laptop royalty, when it comes to processing power, durability, display, weight and price retention. However, even a refurbished unit (you'll struggle to pick one up for less than $720 on eBay) will put some customers off. That said, the M1 is still a machine that resellers will want to stock as there will be plenty of customers who are willing to pay more simply for the Apple brand.
Similarly, the Apple MacBook Pro is another amazing laptop that resellers may wish to invest in, which also carries a hefty price tag. However, alongside its Air cousin, both machines have a fantastic resale value, making the investment worthwhile as long as you have customers willing to pay the price.
Outside of Apple, you'll want to consider investing in refurbished general laptops from Dell, HP, Acer and Asus.
From Dell, by far the best laptop to look out for is the aforementioned XPS 15, but also be on the lookout for the XPS 13 which offers the 11th Generation Intel Core i7-1165G7 CPU, an Intel Iris Xe Graphics card, up to 32GB RAM and a stunning 13.4-inch Infinty Edge touch screen display and long battery life that will satisfy most users' needs. The XPS 13 doesn't come cheap (a 2019 certified refurbished model will set customers back at least $850 on eBay), but it is one of the best general laptops around.
From HP, the Elite Dragonfly is ideal for resellers looking to sell to business customers in particular. This stylish, lightweight laptop has a beautiful 13.3-inch full HD touch display, a keyboard with great customer reviews, and it comes with LTE connectivity, allowing users to plug in a SIM and access mobile Internet on the go without having to rely on WiFi and the security concerns that arise from it. The Dragonfly is not a cheap machine, with seller refurbished prices ranging from $1000 to over $2000, but customers do get a lot of bang for their buck. This is a highly desirable machine, especially for business customers, making it a worthwhile investment for resellers looking to target customers on higher budgets.
At the more-affordable end of the scale, resellers should consider investing in refurbished Acer Swift 3s. The Swift 3 packs a lot of punch for the price, with a 14-inch FHD display, a backlit keyboard that's a breeze to use, excellent battery life and performance that easily rivals the much more expensive Microsoft Surface Pro range. An ideal laptop for business use and personal consumers alike, resellers can expect to charge between $400-$1000 for a seller-refurbished model on eBay, depending on model and specifications.
Other General Laptops Resellers Should Consider
Selling refurbished laptops on eBay can be a very rewarding business, especially as demand increases year over year. To take full advantage of this growing market, you'll need to find an affordable, reliable source of top-quality refurbished laptops that will give your business the best chance of making the biggest profit. For that, you should check out what goWholesale can do for your business today.