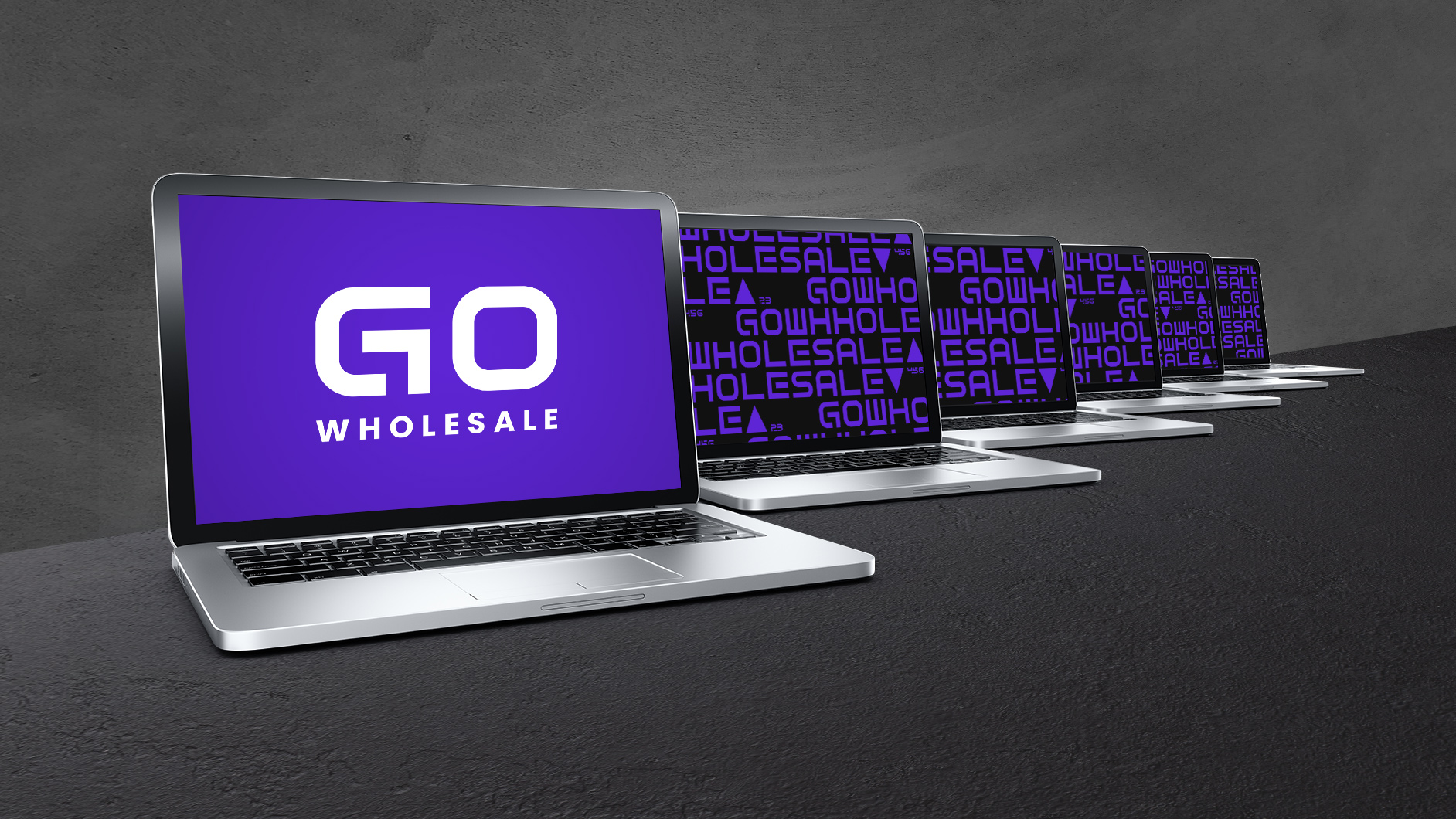 What are refurbished computers? Why should you trust them - for your own use, or for resale? Why should you consider refurbished computers rather than new? Where can you buy refurbished computers in bulk? We will discuss the answers to these questions and more.
The Growth in Sales of Computers and Laptops
The year 2020 brought about many changes in our daily lives. One of these changes was to the workplace. The Coronavirus pandemic forced many companies to lay workers off, while many of those who kept their jobs transitioned from an office setting to work from home. There is evidence that the effects on work-life may be permanently altered after the Coronavirus pandemic.
In addition, we also saw the rise of home-schooling as schools were closed. As a result, one shared family computer was no longer enough, and consequently, the demand for laptops, computers, and tablets skyrocketed. Global shipments of new computers in the fourth quarter reached 91.6 million units, jumping a massive 26.1% year-over-year. Demand remained strong throughout 2020, creating a supply bottleneck during later months. Even now, Vendors are struggling to keep up with ongoing demand.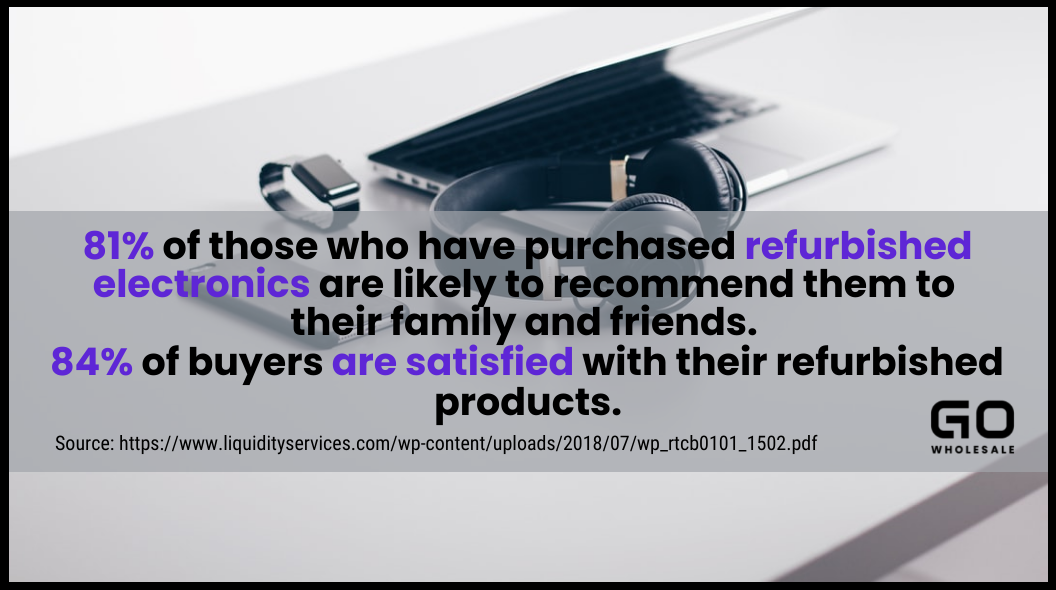 While some buyers could afford brand new units, others had to tighten their belts and look for other options. Many turned to used and refurbished units. This has led to a growth in demand for this kind of merchandise, which you can take advantage of as a reseller.
In this article, we will look at what used and refurbished computers are, why the demand for these units is growing and where to buy them. We will also look in more detail where to buy used and refurbished computers in bulk.
What Are Refurbished Computers?
Refurbished computers consist primarily of stock that has been returned to a retailer by a customer. These "used" computers are then sent back to the manufacturer or a 3rd party refurbisher for tests and repairs. The end result is a computer that looks and functions like a brand new product.
Most returns are not caused by damage or malfunction. In fact, only 20% of all merchandise purchased online is returned due to any kind of fault or damage. Many items are returned due to logistical mistakes, unwanted gifts or buyer's remorse within the returns period. These units are basically new, but have to be sold on the secondary market.
Once returned, many of these items get refurbished. This means that they go through a thorough testing and restoration process, either by the manufacturer or an electronics refurbisher. This means that refurbished computers are guaranteed to be in fully working condition, as if they were new. With a refurbished computer, you are getting a lot of value for your money: a quality product that works like new, for a lower-than-retail price.
Demand for Refurbished Computers is Rising
The demand for new units kept rising throughout 2020, which caused a backlog of unfulfilled orders in the fourth quarter.
"Every segment of the supply chain was stretched to its limits as production once again lagged behind demand during the quarter," said IDC's research manager Jitesh Ubrani. "Not only were PC makers and ODMs (original design manufacturers) dealing with component and production capacity shortages, but logistics remained an issue as vendors were forced to resort to air freight, upping costs at the expense of reducing delivery times." Similar growth was only seen in 2010; however, a lot has changed over the years, and 2020 brought its own set of challenges.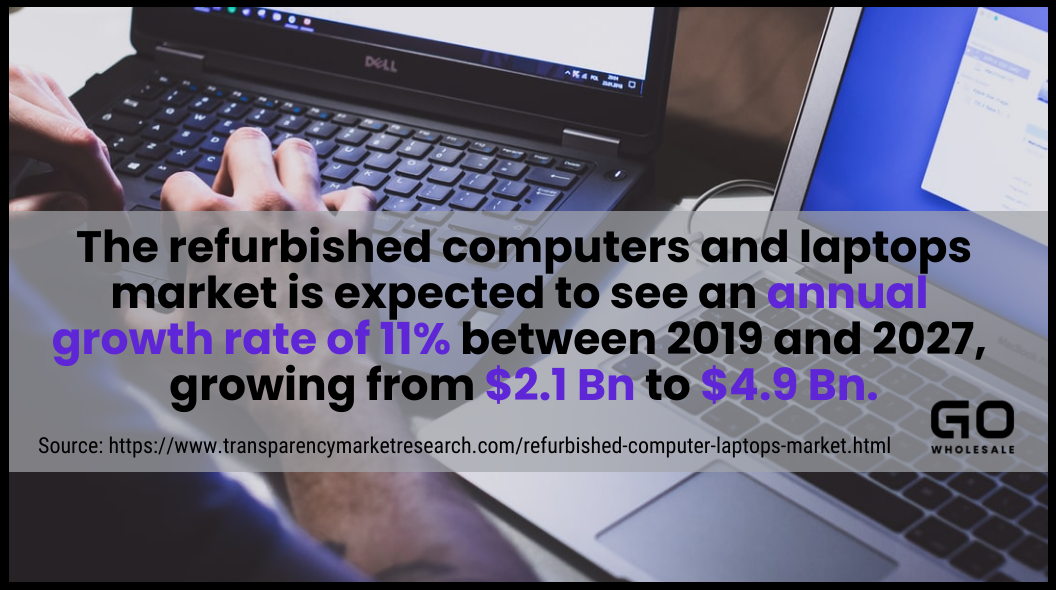 In order to keep the sales going, vendors used aggressive trade-in programs. As the traded-in stock built up, vendors were looking for ways to recover as much as possible from these units.
The fact that these computers are like-new, but sold at a much lower price, make them particularly attractive to customers. This is especially true in the current economic environment, with buyers being more cost-conscious and with more and more people working from home. This leads many to choose affordability over brand-new computers.
There is another reason why the market for refurbished products is growing: environmental concerns. As people become increasingly more environmentally aware, many are looking to reduce their carbon footprint, and the use of Earth's rare mineral resources. The movement to 'reduce, reuse, recycle' can also benefit those selling reconditioned and repaired computers and laptops. Companies selling such merchandise can also market themselves as being the 'green option', and can build authentic connections with younger consumers, who are generally more interested in the environmental impact of their purchases.
These items have become so popular that some manufacturers, such as Apple, have their own Certified Refurbished programs that they use to sell refurbished electronics right from their own website. What makes this attractive for a regular buyer is the fact that they are purchasing a product with a full warranty - at a significantly reduced price.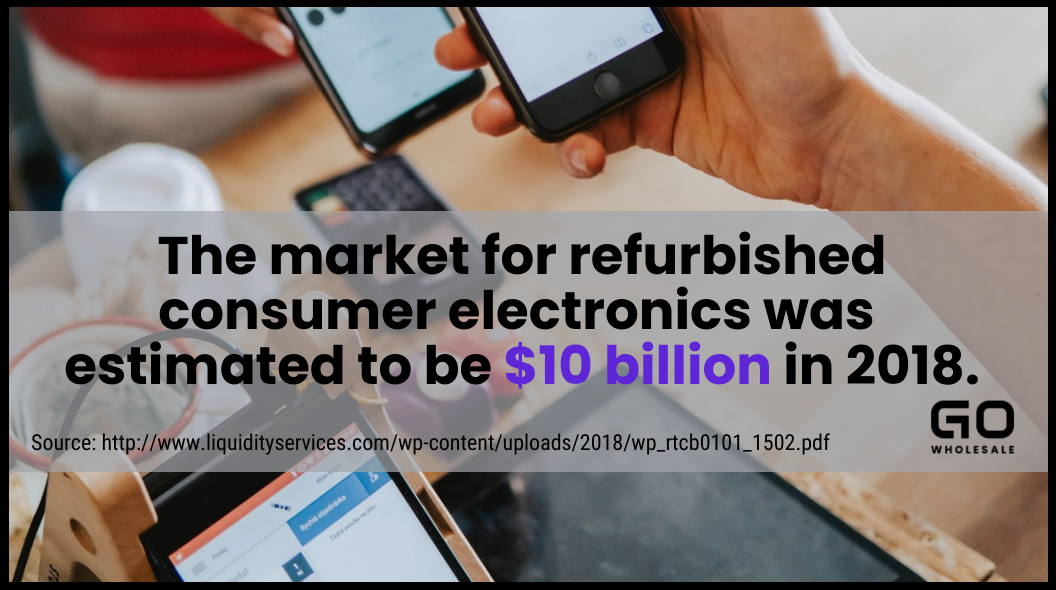 Where to Buy Refurbished Used Computers in Bulk?
As a reseller, you are looking to purchase refurbished computers in bulk to cater to the demand of your customers created by the current economic environment, and turn it into a profit. So the question now is: where do you find used or refurbished computers to buy in bulk?
Buying Refurbished Computers at goWholesale
Buying refurbished computers from goWholesale gives you several advantages.
As goWholesale does not set minimum order quantities, you can build your order with any combination of electronic items you need. goWholesale also provides you with a full price history for every item, allowing you to price your items according to current market trends.
goWholesale provides you with flexibility when it is time to purchase your items, by either auto-matching you with the lowest current ask price or by allowing to submit your own bid price to sellers. This puts you in control of your acquisition costs.
The current rapid growth of global demand for refurbished computers is expected to continue over the next ten years. Sourcing refurbished PCs in wholesale quantities is crucial if you want to take advantage of this growing market. But it's not just a matter of quantity: you also need to source quality products at low prices.
goWholesale gives you the flexibility and tools to enable you to do so. So if you are looking to source retail-ready refurbished desktop computers in bulk at wholesale prices sign up for a free account today.