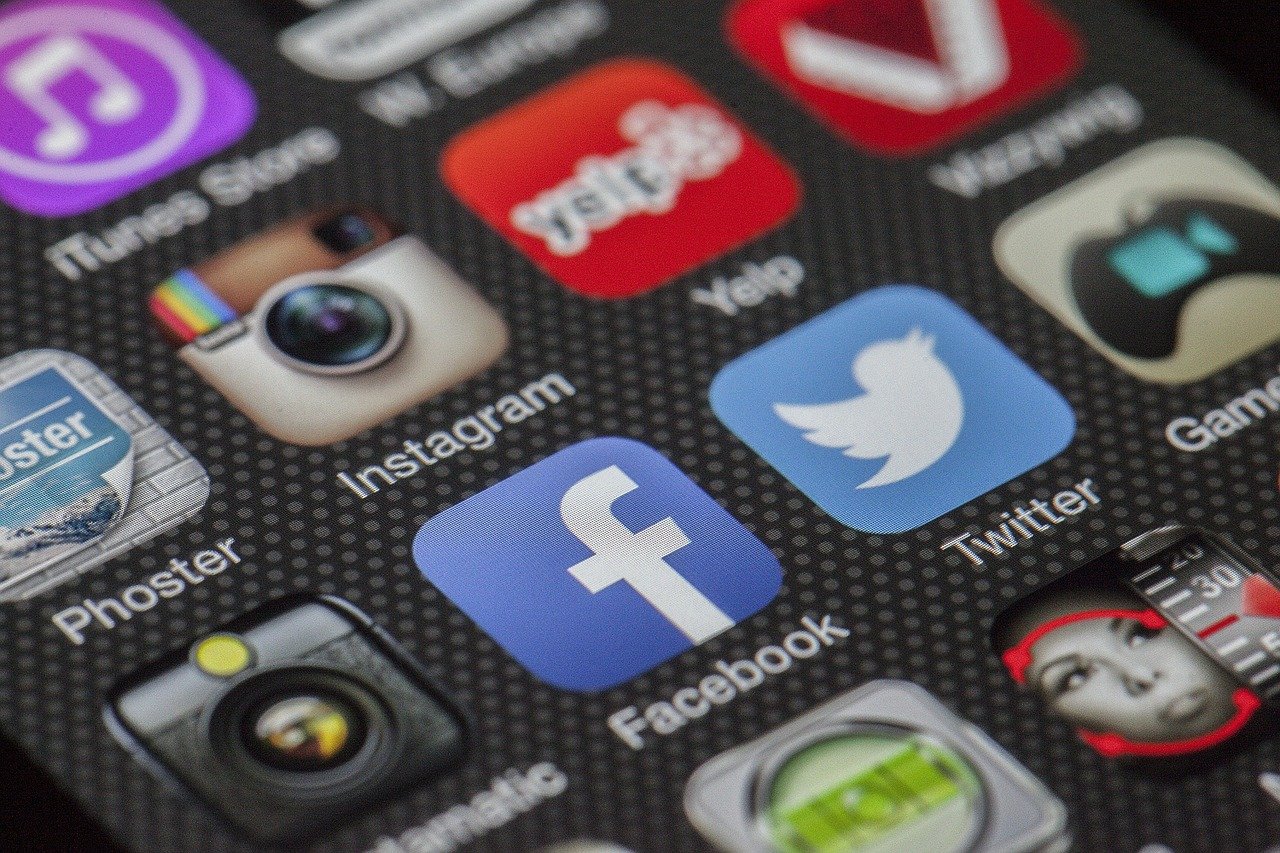 There was a time when the refurbished smartphone market was relatively small and didn't look to be going anywhere fast. Spin back to the early 2010s and an abundance of new models, consumer enthusiasm for anything shiny and new and an economic recovery following the 2008 crash, paired with customer willingness to take on credit debt, meant most customers were happy to trade their old phones in for brand new ones every couple of years. Refurbished smartphones were mainly the preserve of discounters and customers who were not able to take advantage of cheap credit deals.
How times have changed! By 2019, global shipments of secondhand and refurbished smartphones had reached a total of 206.7 million units, with projections that this will increase to 332.9 million units by 2023. What in 2013 had been a small market, was by 2017 a global market worth $19 billion, and one that is now set to grow by a projected 10% year-on-year to 2022 and beyond. So, what happened to turn things around and make this such an attractive market for resellers to get into? Well, a number of factors came into play.
The Rise Of The Refurbished Smartphone Market
An upswing in the price of phones put a lot of customers off what used to be a typical 24–25 monthly upgrade cycle. As contracts come up for renewal, customers have started hanging on to their older phones for closer to 27-28 months. When they do finally decide to upgrade, many are now tempted to buy refurbished models, which offer all the same features of brand-new phones but are sold for a fraction of the price.
Additionally, the quality of older phones has shot through the roof, meaning they retain their value and customer desirability much longer than they used to do. New model phones offer just a few advancements in each new release cycle. This means customers are no longer missing out on a great leap forward in phone technology with each release. This translates into a much greater interest in the secondhand and refurbished market, where slightly older models, with all the features consumers are looking for, can be bought for half the price of new ones.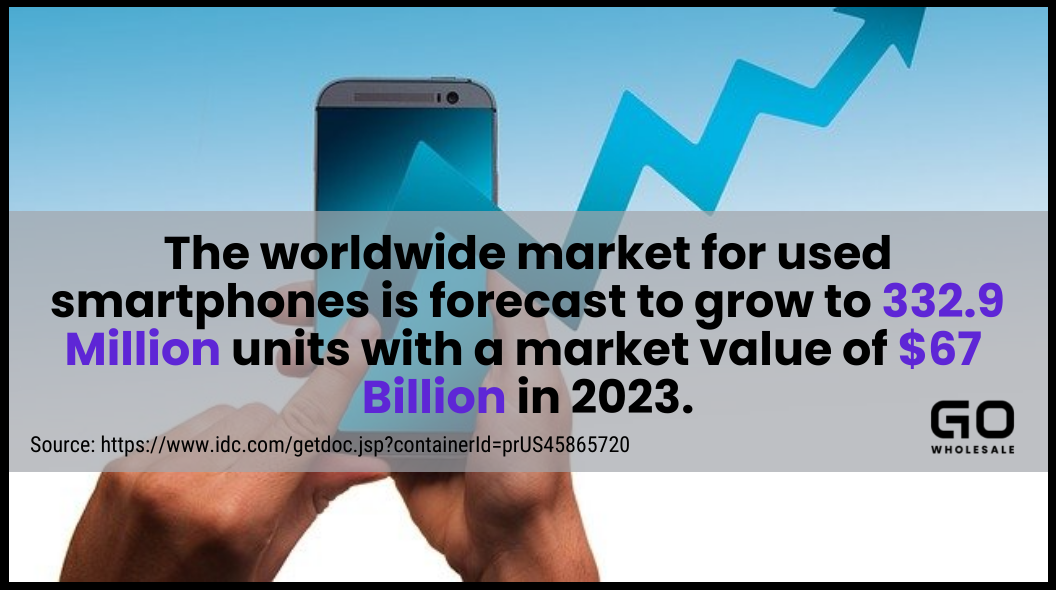 As electronic consumer products have become more complex, so have manufacturers' desire to keep what keeps their products ticking secret. This led to the rise in companies invalidating warranties unless repairs to phones and other products were carried out by them. In response, the 'right to repair' movement was ignited, and keeping all repairs in-house (and charging handsomely for the privilege) was anti-competitive, and anyone buying consumer products has the right to have them repaired wherever they please. This in turn has led to a greater interest in refurbished models, which circumvent the manufacturers' insistence that only they can do repairs and usually have the advantage that they come with their own third-party warranties for extra peace of mind.
Fourth and finally, there are certain environmental and economic concerns that are a lot more important nowadays. There's no getting around the fact that producing new smartphones uses up more precious resources and drives up the carbon footprint of both the companies that produce them and the customers who buy them. There's now an increasing interest in the environmental impact of consumer electronics - in particular smartphones. Many consumers are looking around for more environmentally friendly alternatives to the constant cycle of bi-annual upgrades to new phones. As environmental concerns grow, they are contributing to the rise in consumer interest in refurbished models, which are much more environmentally friendly as well as being a much cheaper alternative.
Growing Economic Concerns Leads To Increased Interest In The Refurbished Smartphone Market
When it comes to economic concerns, where to start? The 2008 global economic crash left many consumers severely out of pocket and it took years for both the economy and consumer confidence to get back on an even keel. Just as the world turned a corner and the American economy was undergoing another boom period, along came a worldwide pandemic that once again knocked economies and consumers flat on their backs.
Suddenly, there simply wasn't the cash around to splash on the latest gadgets, and budget-savvy consumers turned to the refurbished and secondhand smartphone markets in a way they never have done before. The cash in consumers' pockets simply isn't stretching the way it used to, so why spend $1300 on an Apple iPhone 12 Pro when a refurbished 2019 64GB iPhone 11 Pro can be picked up for under $700 – a saving of almost 50%? With less money to spend but still in need of replacement phones, customers are discovering the refurbished and secondhand smartphone market is their friend in troubled times, and big retailers and even manufacturers have begun to take notice.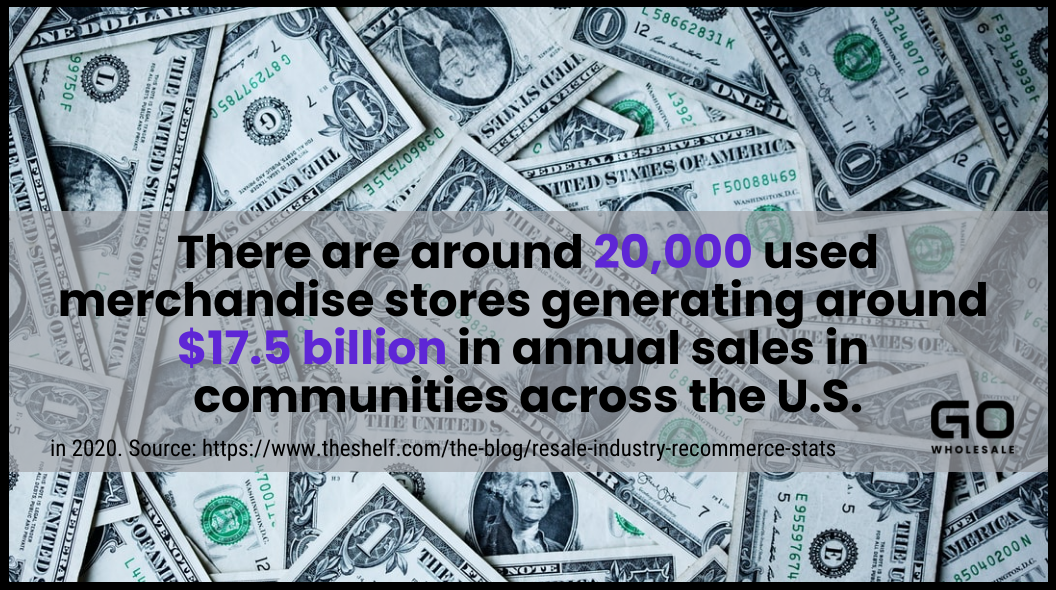 Once the preserve of niche resellers operating mainly on sites like eBay and Craigslist, the growing importance of the refurbished and secondhand market hasn't escaped the attention of retailers and manufacturers to the point that the biggest names now offer refurbished models alongside new models.
Even the biggest manufacturers have got in on the act, with both Samsung and Apple realizing the importance of the market and offering refurbished and secondhand phones alongside their much more expensive new models. That isn't to say they've cornered the market. There are still plenty of other outlets, both online and off, selling refurbished smartphones.
The Advantages Of Selling Refurbished Models
Value Retention And Higher Resale Margins
While refurbished phones are much more affordable than brand new phones, that does not make them so cheap that they're not worth investing in. Nowadays, smartphones – especially high-end smartphones – are incredibly expensive to buy new because they not only contain expensive components, but also come loaded with the best software and features such as professional-quality cameras and enhanced security.
They are also highly desirable pieces of equipment, all of which adds up to high value retention when they enter the secondhand and refurbished markets. While an Apple phone from 2019 may have lost up to half its value, depending on model and condition, that still means it can be sold for $500-$700. Therefore, if bought in bulk wholesale for a much lower price, there is still plenty of margin within which to make a profit from selling refurbished phones.
Increased Customer Demand
As well as being more affordable to buy wholesale while retaining enough margin for refurbished smartphones to be a very attractive prospect to resellers, there is also increasing customer demand in a way there wasn't a decade ago. With customers tightening their belts and an increase in environmental concerns, there's a growing pool of customers to tap into, both in the United States and abroad. This means there's now a steady supply of customers clamoring for refurbished models from both the previous couple of years and beyond, making it a market that's stable enough to invest in and profit from year-on-year.
Multiple Outlets Through Which To Sell Refurbished Models
Another reason why it's worth buying last year's smartphone models and even older models from a reputable wholesale source is the wealth of outlets, both offline and online, through which resellers can now reach customers.
Online, eBay and Amazon are huge marketplaces with enormous customer bases that are definitely worth maintaining a presence on. However, in Amazon's case you'll have to sell through its Amazon Renewed program and that comes with certain caveats.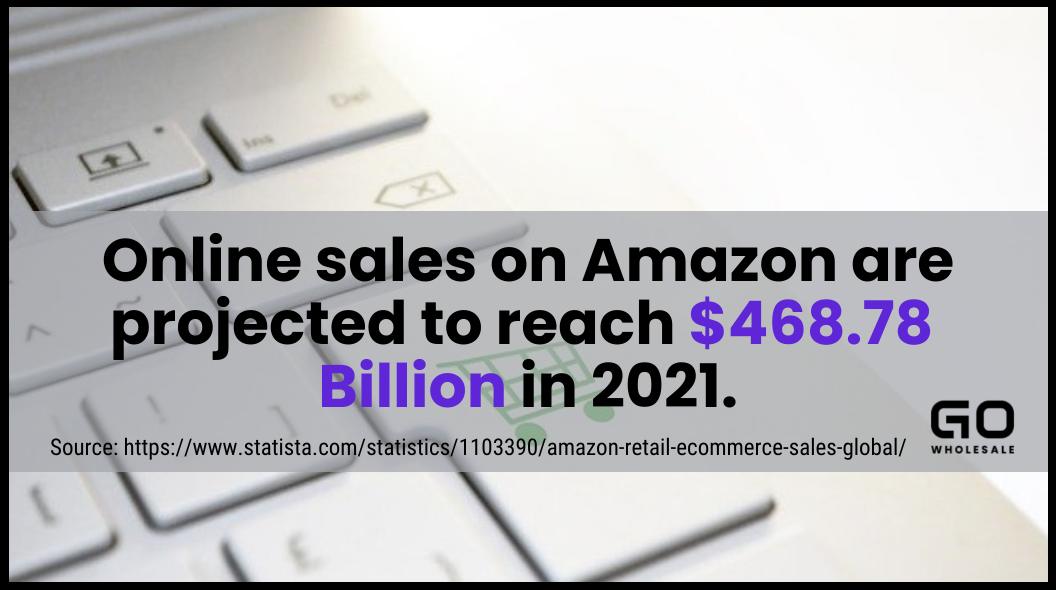 Outside of the main online marketplaces, there are many smaller eCommerce sites such as Shopify and Wix, as well as the opportunities afforded to resellers through social media and online classifieds such as Facebook Marketplace and Craigslist. There's also your own website to consider, where you control all aspects of your reselling business.
And that's not all. There are also offline channels to consider such as your own store and local classified ads. You can also consider selling at flea markets, where there are many potential customers on much tighter budgets looking for last year and previous years models, and who don't wish to spend the huge sums commanded by the major manufacturers for new models.
With this wealth of online and offline sales opportunities to explore and take advantage of, buying and reselling last year's model smartphones is a very good idea indeed.
Finding The Best Wholesale Source Of Last Year's Models
When looking for an affordable and reliable source of last year's smartphone models, look no further than GO Wholesale. You'll find a huge range of new and refurbished phones on our online marketplace, retail-ready to buy in bulk in the numbers your business requires, as and when you need them. For those interested in recent models, you'll find phones manufactured by all the major players, such as Apple, Samsung, Sony and many more.
GO Wholesale's merchandise is divided into these categories:
Brand New - factory sealed - brand-new items, which have never been opened, and still have their original factory shrink-wrapping.
Brand New - open box - items that are brand-new and never used, with either original packaging or a suitable replacement. No factory shrink wrapping.
Certified Refurbished - these are rigorously tested items that have been certified like new under the same standards as those applied by the original manufacturer. Units are fully functional, and show no cosmetic defects or signs of wear. The items come fully accessorized and packaged retail-ready with either the original box or new suitable replacement.

Refurbished - scratch and dent - these are rigorously tested items that have been certified like new under the same standards as those applied by the original manufacturer. These items are fully functional, but show noticeable cosmetic defects or signs of wear. These items come fully accessorized and packaged retail-ready with either the original box or new suitable replacement.
All of our refurbished phones go through a five-step process to ensure they're retail-ready when offered for sale to resellers.
Step 1 - Each phone is thoroughly inspected and a test of its basic features is undertaken to identify any issues.
Step 2 - Technical tests reveal if any parts need replacing. If this is the case, they are replaced with the original branded parts.
Step 3 - Another full test is undertaken to ensure product functionality.
Step 4 - Each phone is carefully sanitized, repackaged and accessorized if and when required.
Step 5 - A comprehensive report is produced for each phone to verify the phone is ready for sale.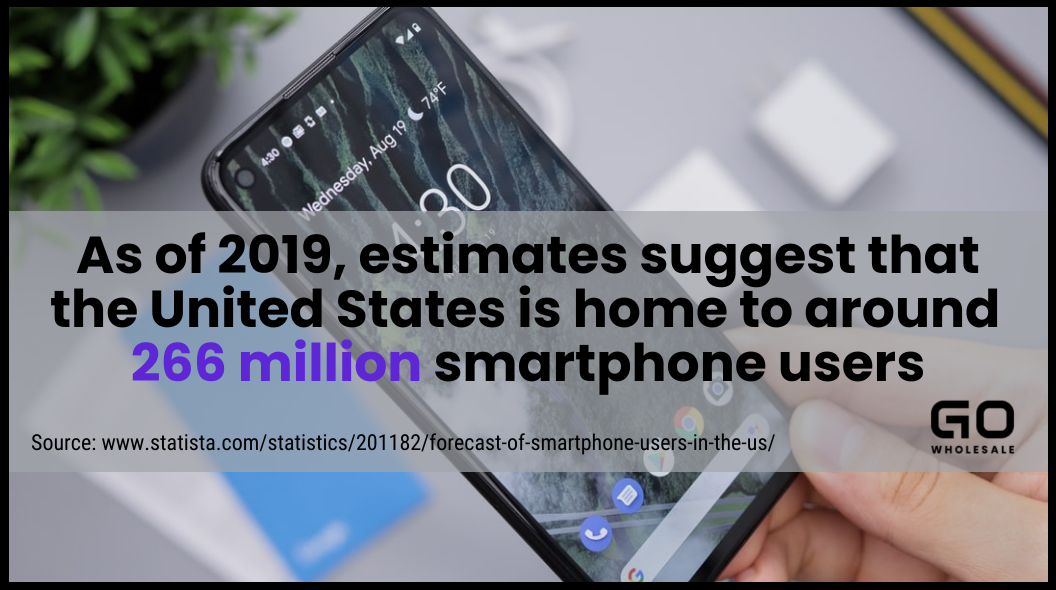 Buying New And Refurbished Phones From GO Wholesale
Buying new and refurbished smartphones from GO Wholesale couldn't be easier. You can use our site's search bar and drop-down category menus to find the manufacturer of the model of phone you require and then specify the number of each model and add the total to your shopping cart. Repeat the process for each different model you require and then hit the checkout to pay for your boxload, pallet or truckload of new and refurbished phones and arrange shipping (more on shipping later). Before you build your order, you'll first need to sign up for a free GO Wholesale account.
So, is it worth buying last year's smartphones to resell? The answer is a definite yes. With an ever-growing global market, a huge customer base to tap into, a product range that retains enough value to maintain profits and many outlets through which to reach customers, buying and selling last year's refurbished smartphones is a great way for resellers to make money, either as part of a wider business or as a sole concern.
The important thing to get right is where you source refurbished smartphones from to ensure your business can squeeze the maximum amount of profit from your wholesale purchases. For that, you should look no further than GO Wholesale. We're very much looking forward to doing business with you.