How to Buy Wholesale Electronics for Less
---
Buying electronics wholesale to resell is a great business or side hustle. Markets in all key segments are growing. Currently, as of 2021, the consumer electronics market was valued at $863 billion. By 2031, the consumer electronics industry is expected to rake in revenue worth $1.2 trillion.
There are countless options when buying electronics online, but how can you make sure you are getting the best wholesale deal for the electronics you are sourcing? We'll take you through our top 10 tips for buying wholesale electronics for less:
Top 10 Tips for Buying Wholesale Electronics for Less
1. Buy Older Models When New Models Come Out
As soon as a new model appears, the previous one drops in price, providing you an opportunity to stock your business with inventory at a lower price point. Many consumers actually wait for new product announcements to purchase older models. This means there is still a healthy demand for older product models as not every consumer wants to jump in and buy the newest, most expensive model.
2. Make Selling Older Models Your Primary Business
If you make selling older models your primary business you can acquire your inventory at lower costs and stretch your money further. You'll also save yourself from competing in the most competitive markets. When a new model comes out, you will be competing with very connected, deep pocketed players such as large telephone companies and big box retailers for business.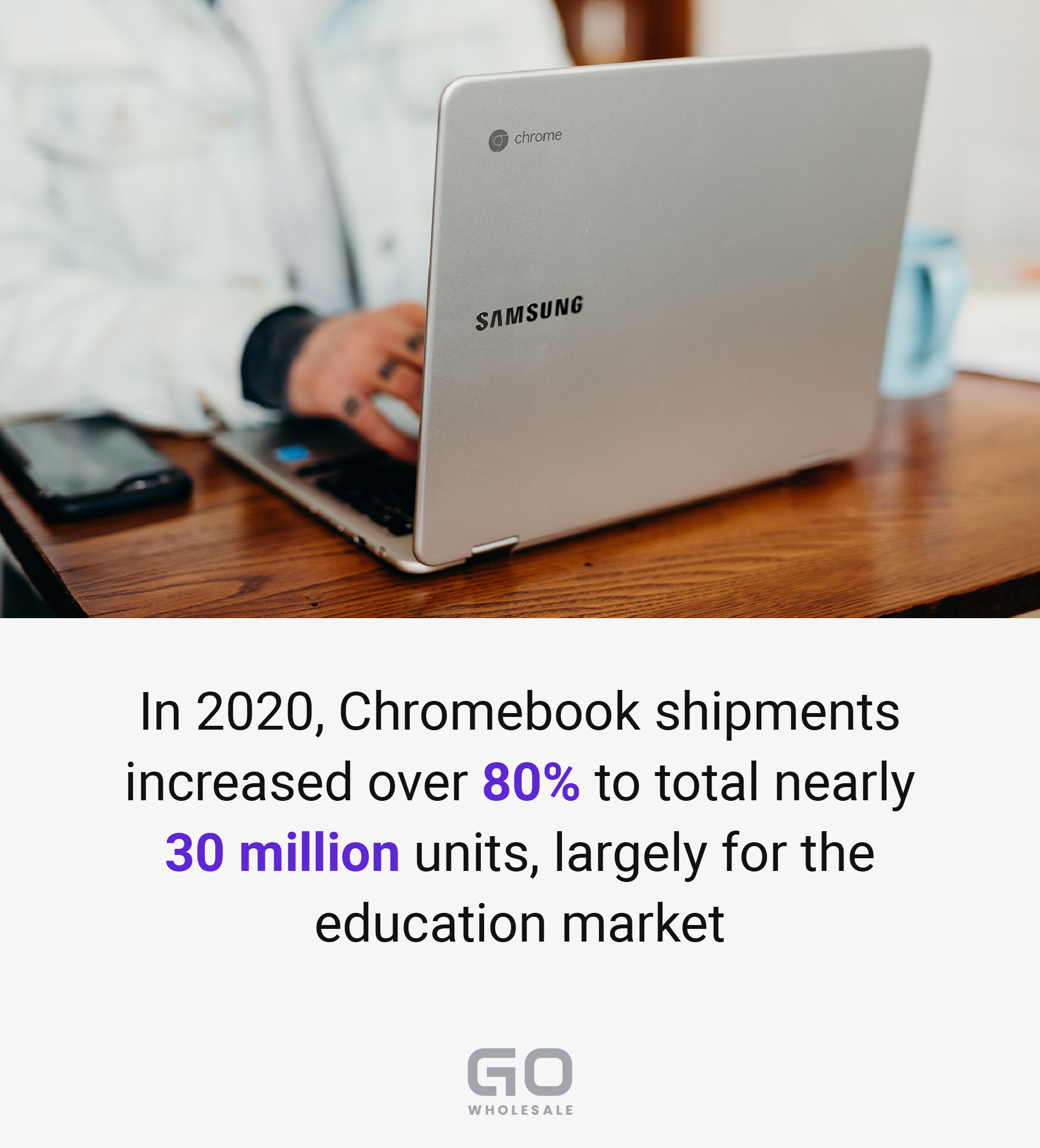 Source: Gartner, 2021.
3. Buy Refurbished Product
Stocking refurbished products rather than brand new items can offer your business many advantages. Refurbished products are generally cheaper to acquire than brand new products which allows you to offer your items for sale at a deeper discount making your offer more attractive to potential buyers. You can expect to buy refurbished units for 30%+ cheaper than new.
In the era of Covid customers are being forced to stretch their budgets thinner to make ends meet. Uncertainty around employment and the state of the economy going forward will lead many consumers to become more careful with their spending.
Besides the lower price, customers have become more and more aware of the environmental practices of their consumption habits. Surveys across the US and UK show that half of digital consumers cite environmental concerns as having an impact on their purchasing decisions, with 49% of consumers researching the environmental sustainability of electronic devices before deciding to buy them. This gives you an edge on the marketing side as you can market your products under the umbrella of sustainability and reducing waste.
4. Join Wholesaler's Email Lists
Wholesalers post deals and sales in emails to their customer lists that you can take advantage of to buy up stock. Just be careful, a common trick of the trade is to offer stock they are having a hard time moving as part of these "deals".
5. Buy in Greater Quantities for Bigger Discounts
Buying in bulk gives you negotiating power. A wholesaler would prefer to fulfill a single large order than multiple smaller orders, as it saves them on logistics, accounting, and customer service.
As a result, they are more accommodating with large-volume buyers. Don't be afraid to approach a wholesaler for a large order with a custom offer. You may be surprised by how much you can save through negotiation.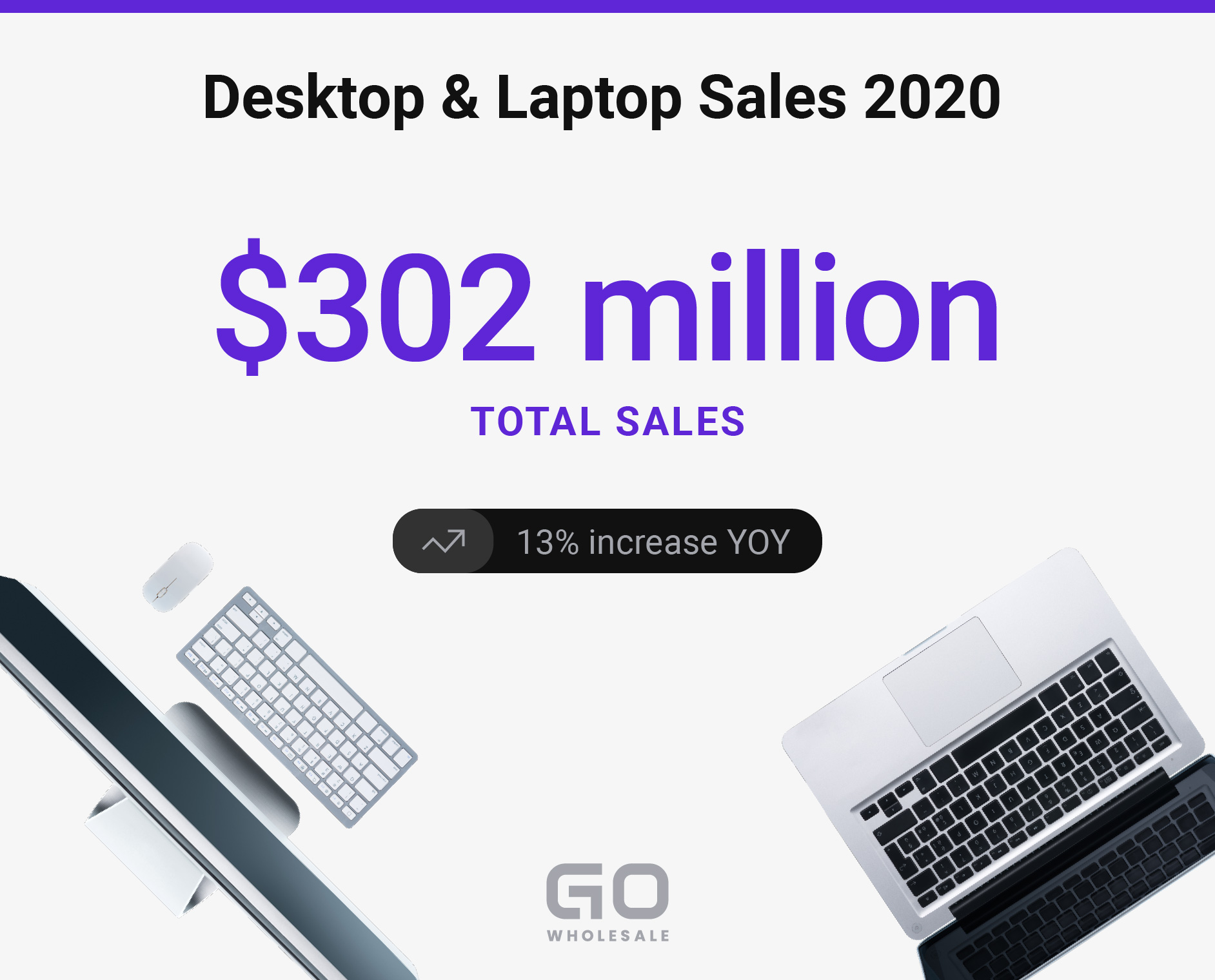 Source: Fortune, 2021.
6. Buy Closeouts and Overstock
Closeouts and overstock are categories of surplus merchandise that have been liquidated. Buying this type of distressed merchandise allows you to acquire brand-new products at a lower cost.
Overstock
Overstock product is brand-new merchandise that has never been sold to customers. Products don't always sell as quickly as retailers expected. When this happens, retailers often choose to liquidate these products to free up shelf and warehouse space for other products.
Overstock costs mount above $1 trillion worldwide in lost earnings. These losses are due to:
lost space for new and better-performing items
administrative and logistical costs
liquidating these products below retail price, which leads to lost revenue
This means that buying overstock can be a great way to source brand-new products far below retail prices.
Closeouts
When a store closes, moves or is renovated, its shelves and warehouse space needs to be liquidated. In fact, closeouts are now a major category in liquidation, mainly due to the economic effects of the pandemic. In 2020, as many as 12,200 stores closed in the US, with another 10,000 expected to close in 2021. This means there are a lot of stores needing to liquidate their merchandise as closeouts.
The growing preference for eCommerce and other changes in shopping trends will lead to more store closures. It is estimated that in the next five years, about one in every 11 stores will close. This means that closeouts will remain an important category in liquidation for the foreseeable future.
Closeouts are another great way to acquire brand new items well below their retail price.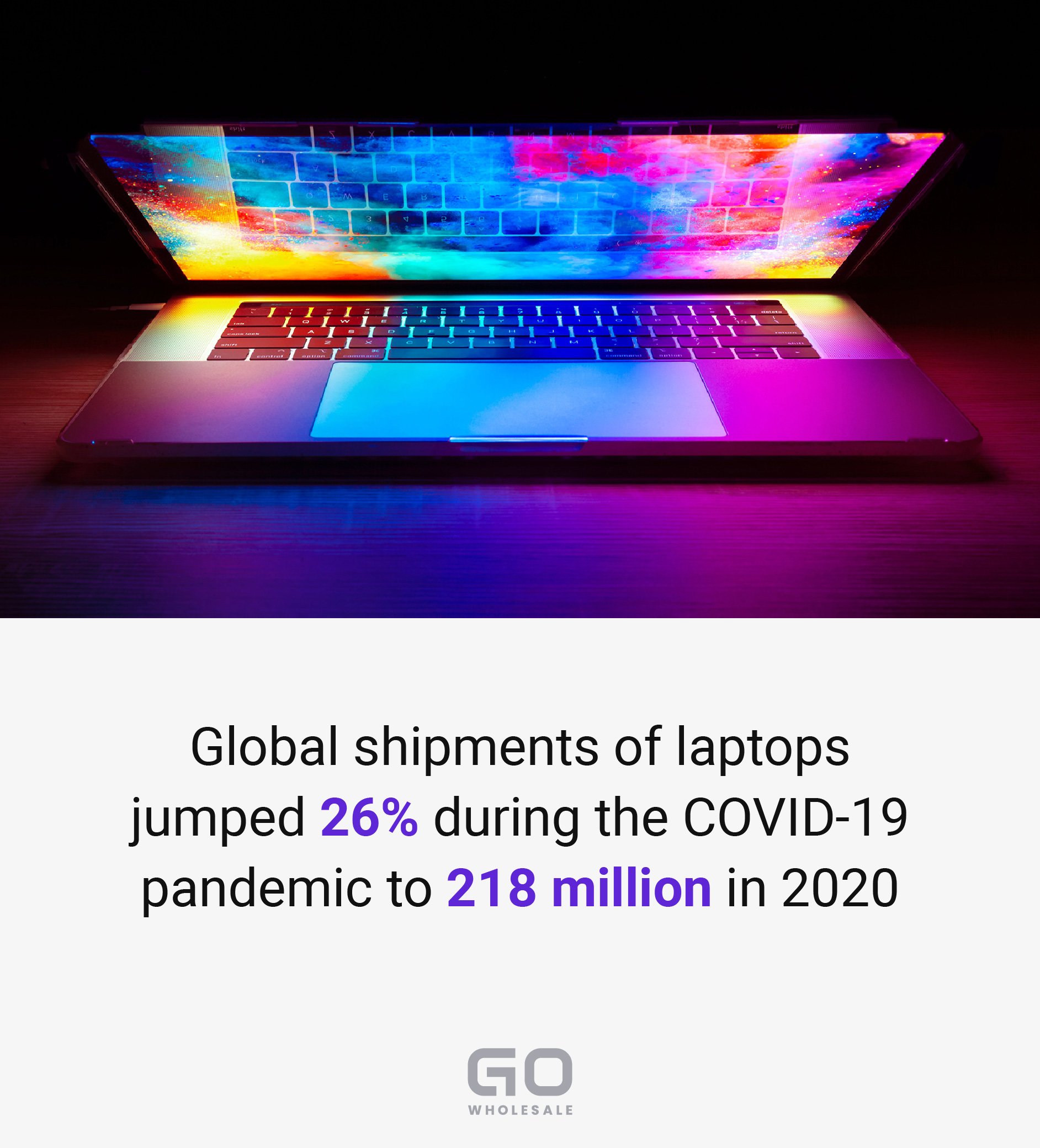 Source: Futurum Research, 2021.
7. Buy High Value Items That Are Cheap to Ship
Another way to make your money go further is to buy high value items that are cheap to ship. Phones, for example, will cost a lot less to ship than desktop computers or large TVs. This means you'll be spending less of your investment capital on shipping costs, and can spend more on the merchandise itself.
8. Visit Trade Shows
At trade shows, you get the opportunity to meet manufacturers and wholesalers in person. They provide great networking opportunities for you to build relationships with potential suppliers. Wholesalers at the show are often keen to close a deal and will offer you discounts to win new business.
9. Join Social Media Groups
Wholesalers post deals to social media groups. These groups can come in two main formats. The first format is groups that are run by the wholesaler themselves. The second format are exchanges where buyers and sellers are both able to join and create discussions and deals. The most active groups can be found on facebook but linkedin also offers opportunities as well.
10. Buy Direct
When you're sourcing your wholesale electronics, you should try to avoid brokers and middlemen as much as possible. Buying merchandise directly from the source is preferable, be it from the manufacturer or official wholesale supplier. Buying direct means there is no middleman, allowing you to avoid paying the markup fees middlemen need to charge to make money.
Using a broker will necessarily mean you'll be charged a markup fee, increasing your sourcing costs. But that's not the only disadvantage. Many brokers double sell their lots. This means that they sell the same lot to multiple people. The consequence of this is that you may place an order, only to find out later the broker is unable to fulfill it. Even worse, they may send you another load that is not the one you purchased. This introduces uncertainty and risk into your business that costs you money.
Brokering is also a very unstable business model, meaning that many brokers who are here today, will no longer be here tomorrow. This means that you cannot rely on them to get the steady stream of inventory your business needs.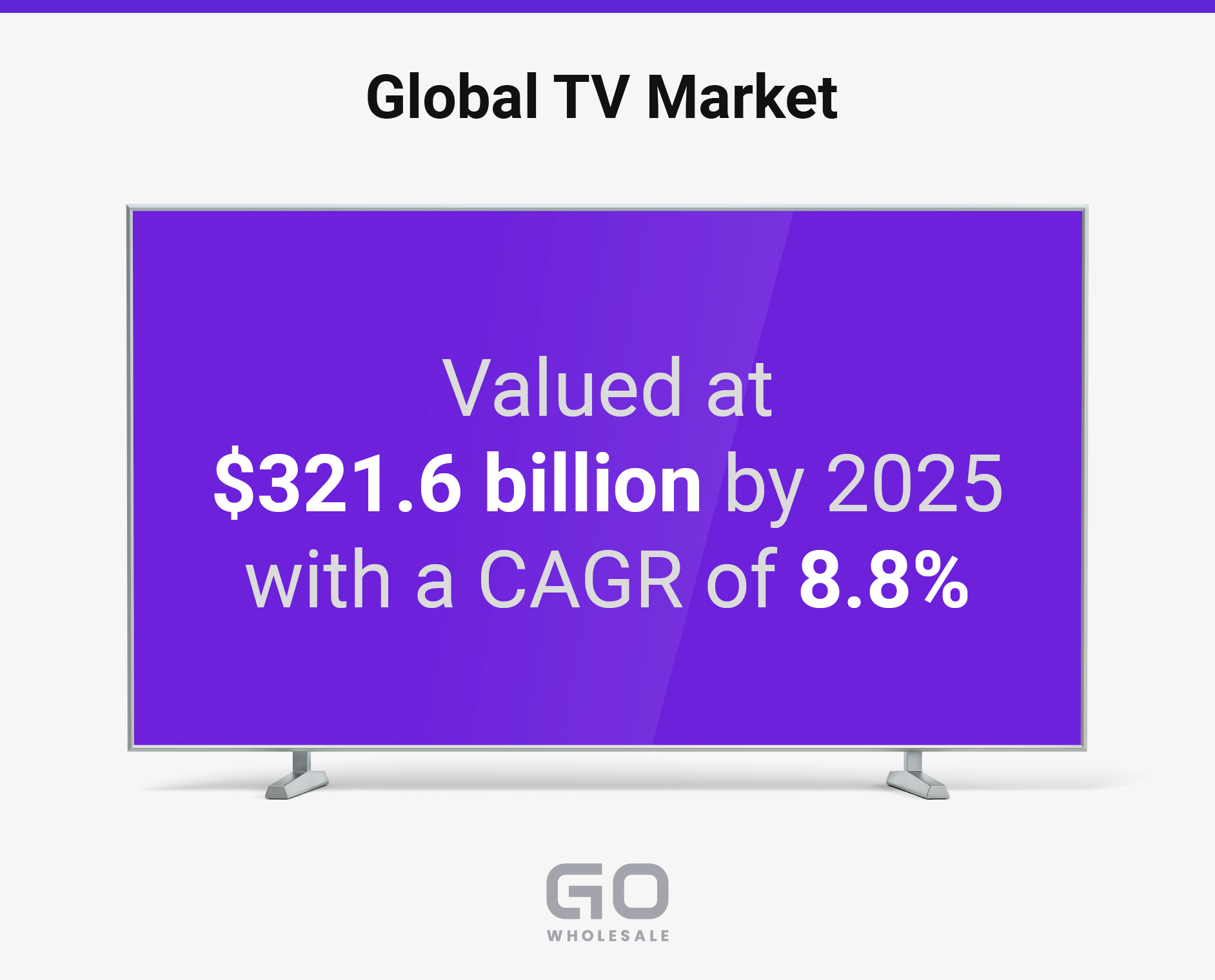 Source: Gartner, 2021.
Wholesale Electronics: Why Buy from goWholesale?
There are three advantages in sourcing your wholesale merchandise from goWholesale: flexibility, transparency, and savings.
Buying electronics from goWholesale gives you the flexibility to order what you want in the quantities you need. You can also mix and match products to create an order that meets your business needs. All merchandise comes with a 90-day goWholesale warranty.
We are transparent about our pricing and the condition of lots sold through our marketplace and include a full sales price history for every item.
We also help you save money on shipping. You can use or visual shipment builder tool to fill in your lot and consolidate a full pallet or truckload.
Electronics are everywhere these days, and the market keeps growing and changing. Sourcing wholesale electronics to resell can be a great business opportunity. What you need, though, is the right source for your products. So why not check out what goWholesale can do for your business today?