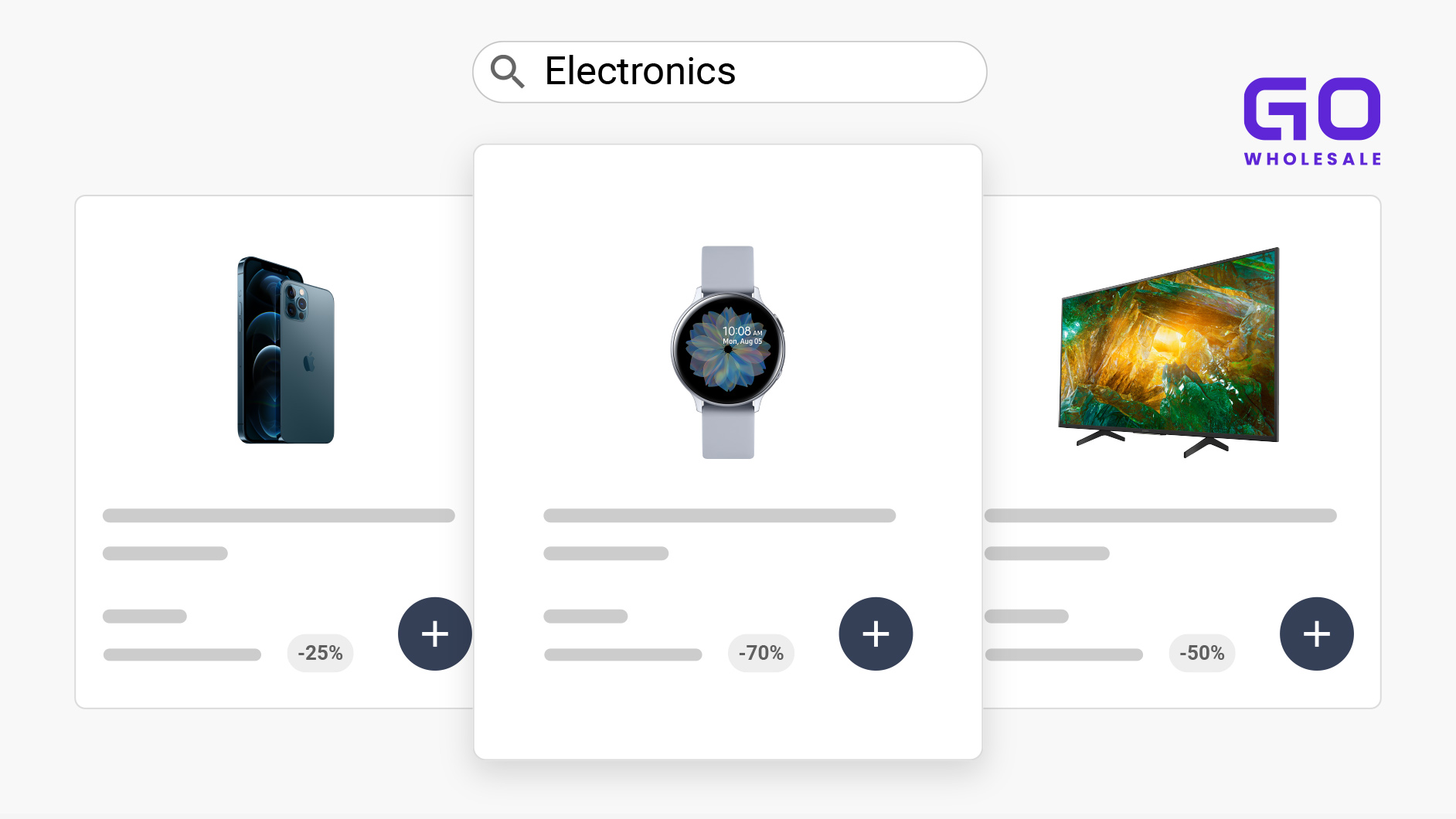 There are countless ways to find wholesale electronics for sale online. With Americans buying 3 consumer electronics products per year, and the global market set to expand, now is a great time to get into buying wholesale electronics to resell.
In this article, we will explore how to find these wholesale sources and how to choose the best ones for your business.
Finding Wholesale Electronics for Sale Online
Contact a Manufacturer or Official Distributors
This should always be your first step - you may get lucky and a smaller manufacturer is willing to work with you directly, but unless you can handle a large sales volume, you can expect to be directed towards official distributors for that manufacturer. Contacting these distributors and setting up sales contracts gives you the most direct wholesale supply possible.
Internet Searches
Using a search engine, such as Google.com will allow you to search for the websites, Google My Business listings, and Facebook pages for wholesale electronics suppliers both in your area and further afield.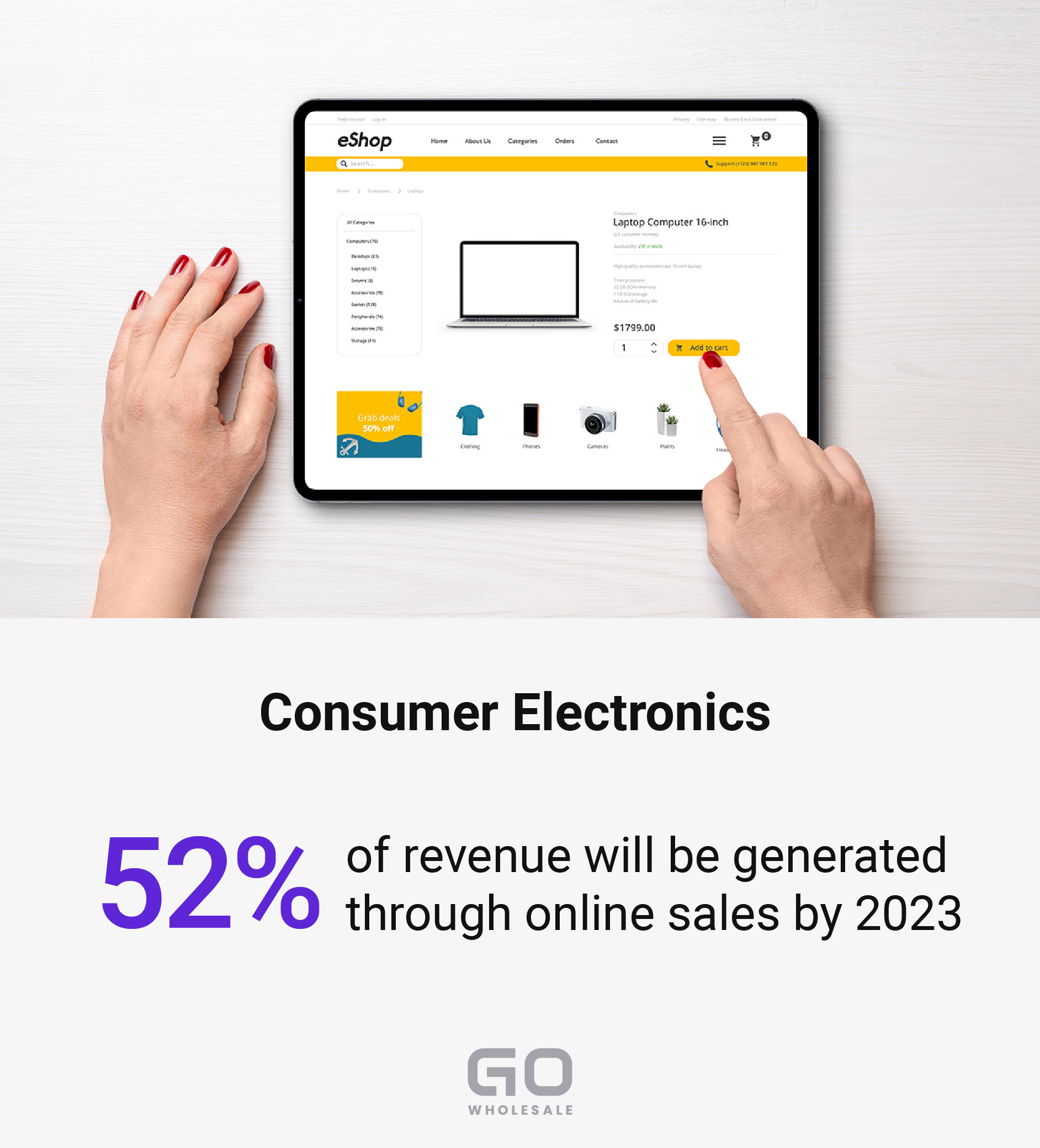 Source: Statista, 2021.
What to search for:
To find local electronics wholesalers try searching "electronics wholesaler near me" or "electronics wholesaler miami".
Try local searches for wholesalers of a certain electronics product category. For example " laptop wholesaler miami" or "computer wholesaler south florida"
To find lists of wholesale sites try using a search for "wholesale directory" or "wholesaler directory".
To find wholesalers for a particular manufacturer try searching the manufacturer's name and "wholesaler or "wholesale supplier", eg. "apple wholesaler", "apple wholesale supplier"
To find marketplaces selling wholesale product try searching "wholesale marketplace".
Use Google Maps. If you're signed in, the map will automatically show results for "laptop wholesalers" (for example) in your local area. If you're not logged in, or have your location turned off, you can move the map to cover an area near you, choose the scale to cover the area you're willing to travel, or delivery distance, and at the bottom of the screen select "search this area" to find businesses with your chosen keywords in the visible section of the map.
To expand your results substitute "wholesaler" for "wholesale", "supplier", "in bulk", "distributor", "business", "b2b", and "vendor" in the previous searches.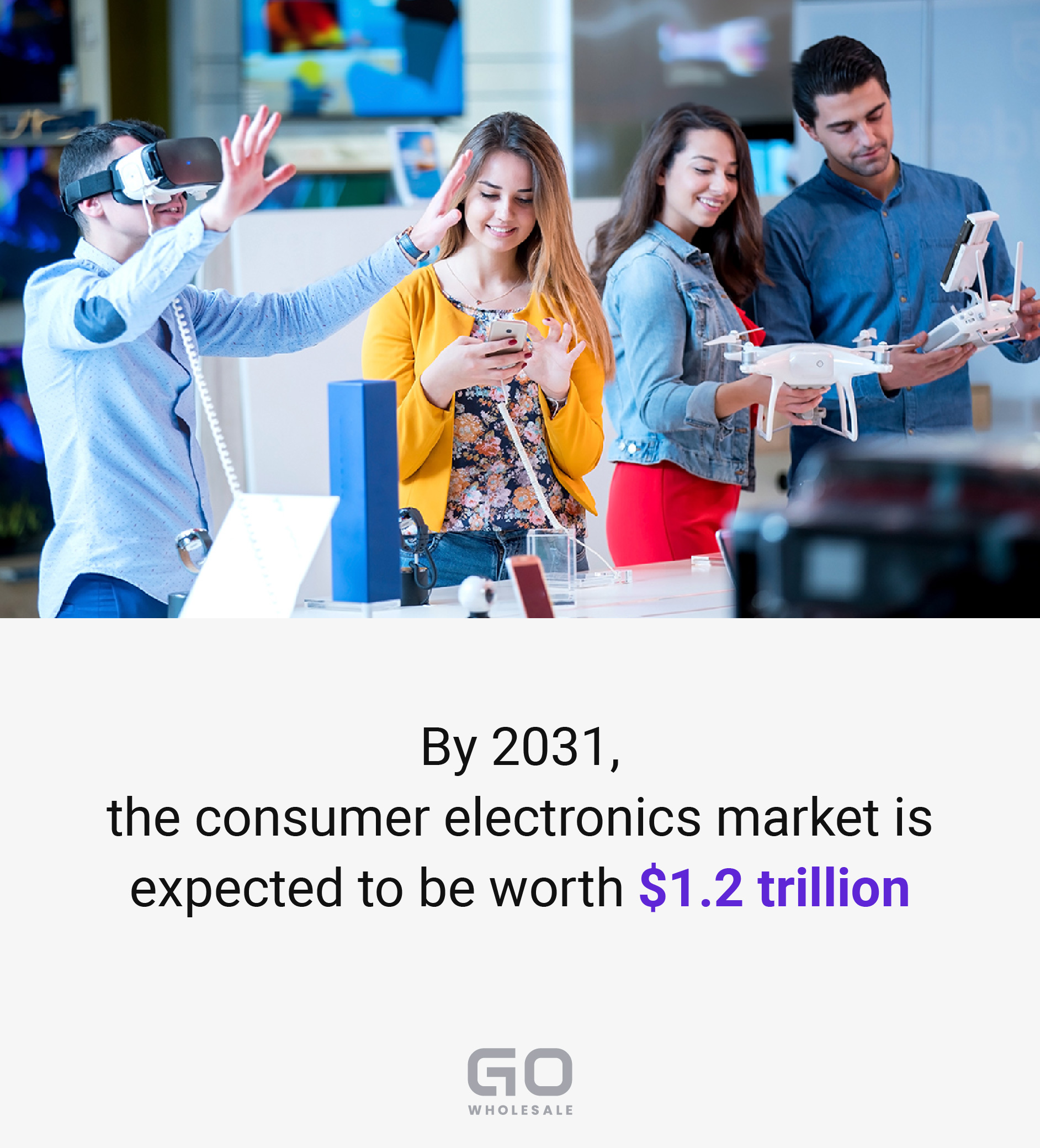 Source: Persistence Market Research, 2021.
Social Media
Social media sites such as Facebook and LinkedIn allow you to find and directly reach out to electronics wholesalers through the profiles or groups they run. Social media groups can be a great way to interact with a wholesaler while also seeing feedback from their other customers prior to making a purchasing decision. As well as reviews and discussion, you'll be able to find out if there are a lot of customer complaints, and whether the wholesaler is responsive to solving customer problems.
Wholesale Directories
Wholesale directories are services that provide you with the contacts of thousands of wholesalers. With wholesale directories, you can get in touch with distributors certified by the directory itself, following strict requirements, thereby giving you an extra layer of security.
There are many specialized directories that list wholesale suppliers of any type of product, including electronics. We've put together a list of the top directories in the USA and globally. Simply navigate their listings by specific category, or by location.
Wholesale Directories in the USA
SaleHoo - One of the largest selections of goods, including electronics, and with more than 8000 verified suppliers listed, you're sure to find merchandise for your business on SaleHoo, who pride themselves on vetting every wholesaler they list.
Price: $67/year.
Top Ten Wholesale - Another leading platform for connecting wholesalers to buyers, Top Ten Wholesale is focussed mainly on US wholesalers and those who ship to the US, and has more than 70 categories of consumer electronics alone. To top this off, there are no fees, and the website is very easy to navigate.
Price: FREE
CloseoutCentral - CloseoutCentral is a directory for those looking to buy and sell wholesale closeouts and other liquidations. Buyers can get free alerts when their chosen categories or keywords have new products listed, and the seller directory can be searched alphabetically or through categories, freely.
Price: FREE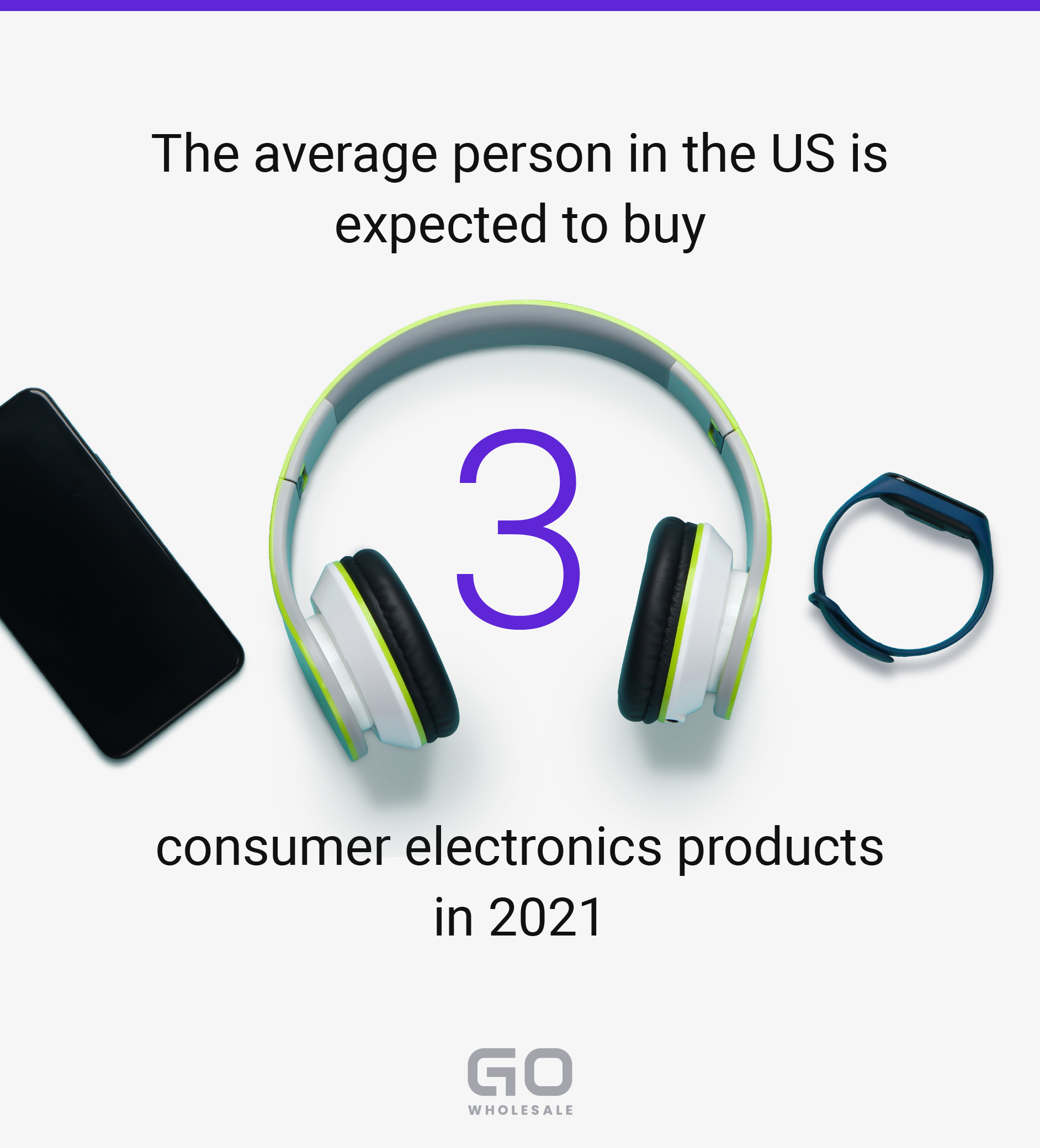 Source: Statista, 2021.
Global Wholesale Directories
Alibaba.com - Probably the best-known international wholesale directories/marketplaces, and the top name in global dropshipping, Alibaba has been a hub for businesses since 1999, and currently lists more than 1.8 million product lines.
Price: FREE
Tradekey - A huge international B2B directory and marketplace founded in Saudi Arabia, Tradekey has more than 10 million daily visitors. Tradekey's main selling point is simply the amount of products and wholesalers registered on the site from around the globe, although there is a clear bias towards the numbers of registered businesses from China and the far east.
Price: FREE
Global Sources - A wholesale website located in China, Global Sources focusses on high-volume orders, including custom-made products. The directory is extensive, as are the customization options, putting you in direct communication with factories and manufacturers. However, many have reported language-barrier issues, and long response times.
Price: FREE
Worldwide Brands - Like SaleHoo, Worldwide Brands has verified and vetted each one of its more than 8000 suppliers, which advertise more than 1.8 million products. A very comprehensive directory, though comes in at a high cost, with a one-off price of almost $300.
Price: Lifetime Membership: $299
You should also contact your Local Chamber of Commerce - they may have their own directories, to help put you in touch with wholesalers in your area.
Trade Shows
Trade shows exist to match retailers with manufacturers/wholesalers and to give insight into trending products and innovation. The consumer electronics industry has hundreds of trade shows annually. Networking through these shows gives you the opportunity to contact suppliers directly, in person, and can be a lot of fun. Many of the directories listed above also list trade events, or you can simply use Google to search for "electronics trade show [YOUR CITY/STATE]" to find those taking place in your area. Be aware that most of these shows will not be free - make sure you find the cost before turning up to one.
Choosing an Online Electronics Wholesaler
Here are the top factors you need to consider when looking for the best wholesaler for your business:
Company Reputation
To find out about a company's reputation, you should check online directories of wholesalers. Also check out customer reviews. Word of mouth is also important, so look at forums and websites where business owners talk about their experiences with wholesalers. Stay away from suppliers that ask for a monthly membership or service fee.
Customer Service and Sales Support
A good wholesaler is easy to reach by email, webchat, phone and social media. This allows you to have any queries answered promptly and professionally. Knowledge of their own products and the ability and willingness to share information with customers is also a hallmark of the good wholesaler.
Shipping Costs
Working with a wholesaler that has a warehouse close to you will help you lower shipping costs. Some may even allow you to pick up your merchandise yourself.
Volume Discounts
Check out whether your prospective wholesale suppliers offer discounts on high-volume orders.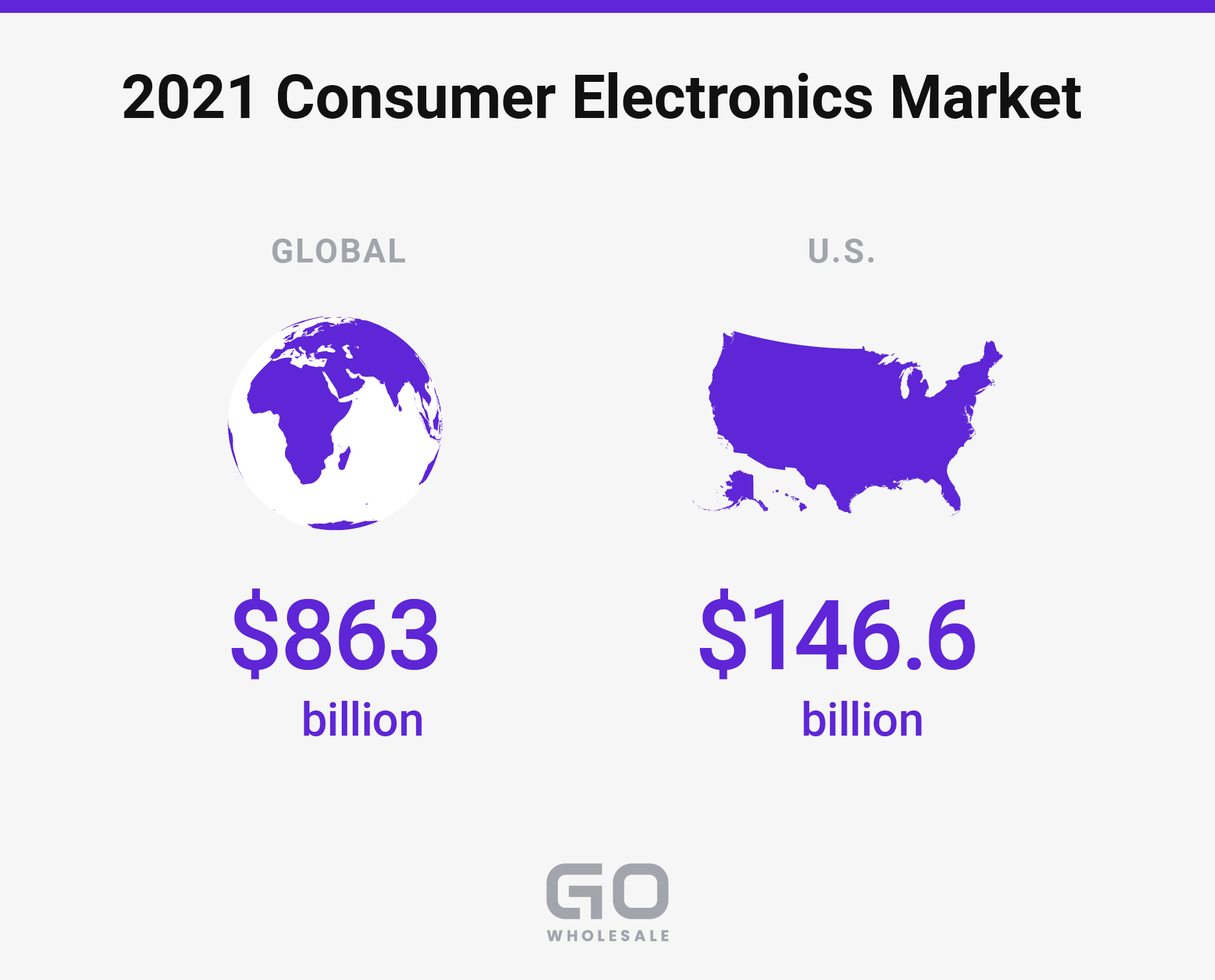 Source: Statista, 2021.
Things to Watch Out For
It's important to only work with reliable, reputable, and trustworthy companies. That's why you need to research the companies you are planning to work with. Here are some warning signs to watch out for:
The wholesale company doesn't have a return policy.
They ask for monthly fees and/or setup fees, on top of paying for the products themselves.
The wholesale company does not give a physical address.
If any of these things are true, walk away. You can't afford to place a large order of electronics with a company that has no obligation to take returns, or that can disappear quickly, especially in an age where online fraud is common.
Wholesale for Resale: Why goWholesale?
Buying wholesale for resale from us has three main advantages: flexibility, transparency, and savings.
When buying electronics from goWholesale, you can expect:
Mix and match inventory to suit your business needs
The ability to buy now or submit bids
Full sales history for every item
The ability to fill a box, pallet or truckload with a visual shipment builder tool
Buying electronics wholesale for resale is a great way of building a business, provided that you find the right source, and plan out your sales channels properly. Electronics have become a ubiquitous part of modern life, and this is a dynamic time to be getting into the market - so why not take a look at what we have on offer for your business today.