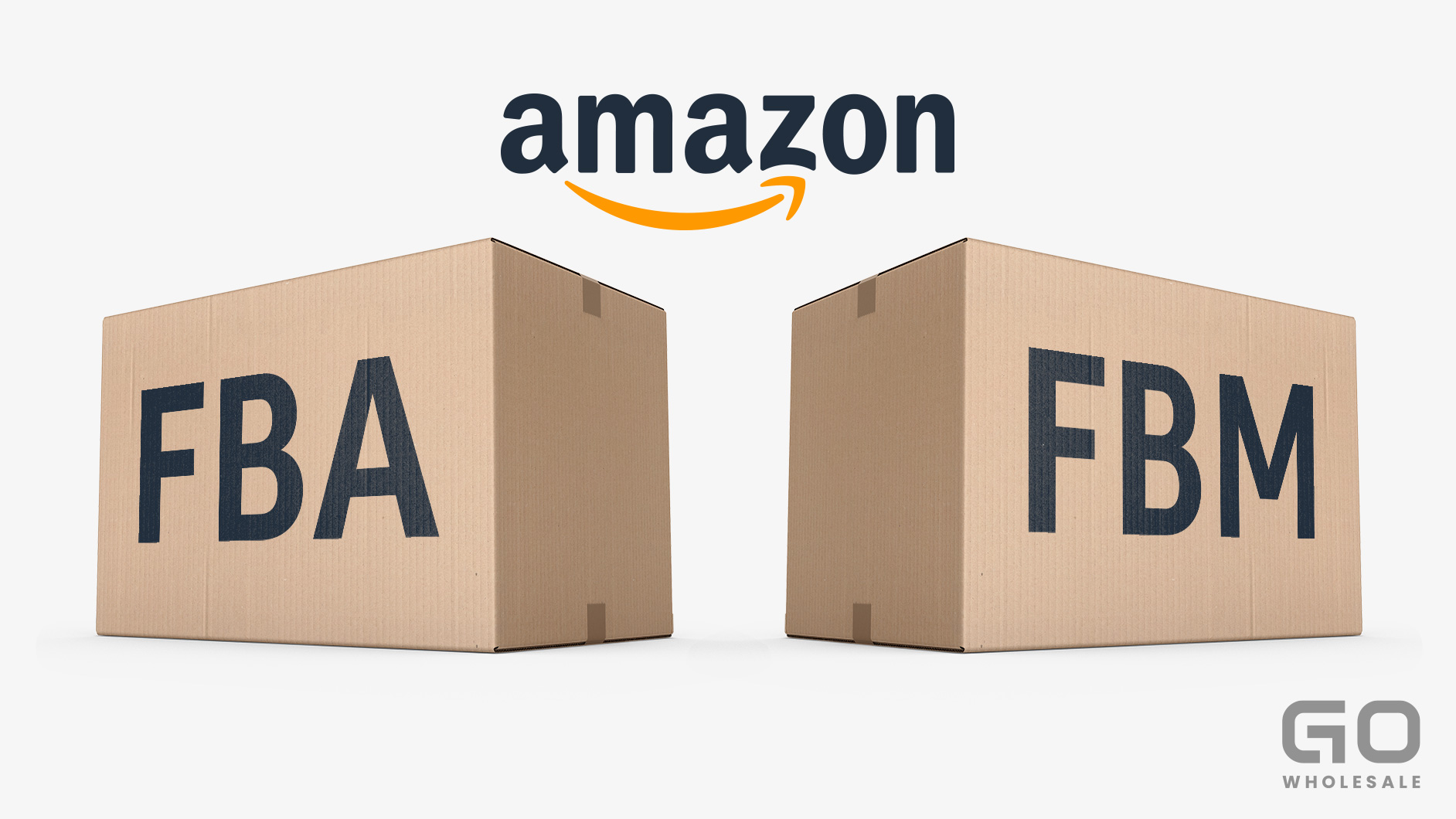 There are two main options for a business to sell through the Amazon platform, FBA and FBM. In this article, we will go over both programs, their pros and cons, and which types of business best fit each seller program.
What is FBA
Fulfillment by Amazon is a service that allows online sellers to utilize the platform and popularity of Amazon to sell their own products. In a very general overview, the only thing the sellers have to do is send their products to an Amazon warehouse, list their products on the platform, and set a price. The shipping, returns, and customer service are all taken care of by Amazon. However, like with all things, there are drawbacks.
How to Set Up an FBA Account and Start Selling
The first step is to make an Amazon account and purchase a prime subscription (mandatory).
List your products on the platform and set a price.
Send your products to an Amazon warehouse.*
Amazon receives the products and securely stores them.
*Amazon has strict shipping guidelines to be followed when shipping products to one of their warehouses.
What Happens When a Product is Sold?
Amazon will package and ship your products to customers
2 weeks after a sale, Amazon deposits your earnings into an associated bank account (after applying fee deductions).
After that the process is to just rinse and repeat.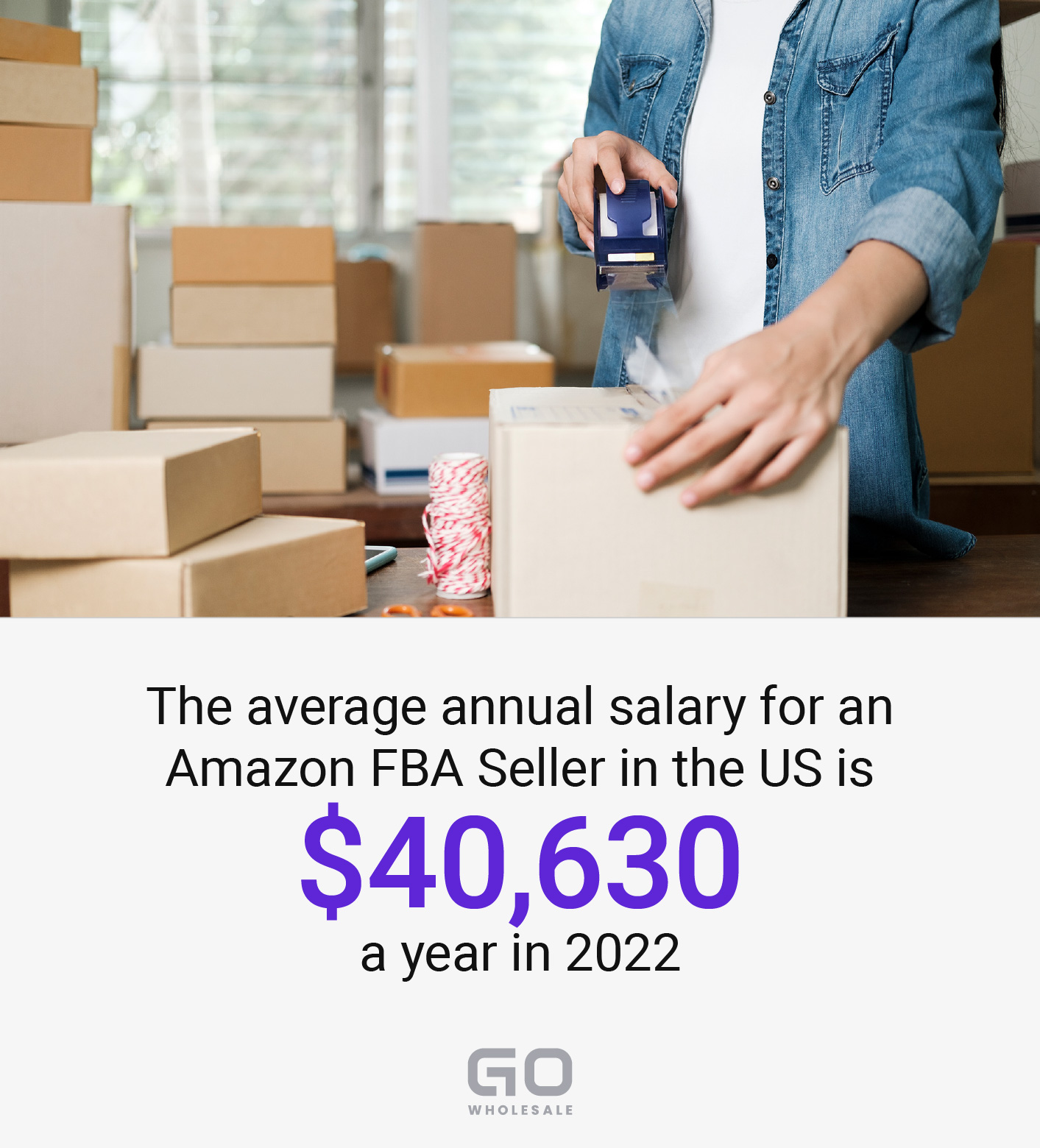 Source: ZipRecruiter, 2022.
What Happens When a Return Request is Made?
Amazon will receive returns and make due refunds*.
According to Amazon's return policy, refunds are given as long as the product is returned in the same condition it was sold**.
*If an issue occurs where the product is not resellable, they will send it to you.
**In the cases where a customer claims that the product is faulty or not matching product description, most of the time, Amazon will agree with the customer rather than the seller, which is one of the drawbacks of FBA.
What Fees Apply When Using FBA?
Fees range from referral fees, storage fees, and selling plan fees. The following lists depict the different fees you will be subject to as well as the criteria which they are applied to.
Selling Plans
Individual
Limited to 40 products per month
Charged at $0.99 per product
No ads or selling tools allowed
Best plan for initiates/beginners or those looking to figure out what products to sell in a certain niche
Professional
No limit on products that can be sold
Charged at $39.99 per month
Includes advertisement tools and many advanced selling tools
Gain possibility to qualify for top placement on product detail pages
Best for seasoned sellers/businesses with a large stock and a knowhow of their niche market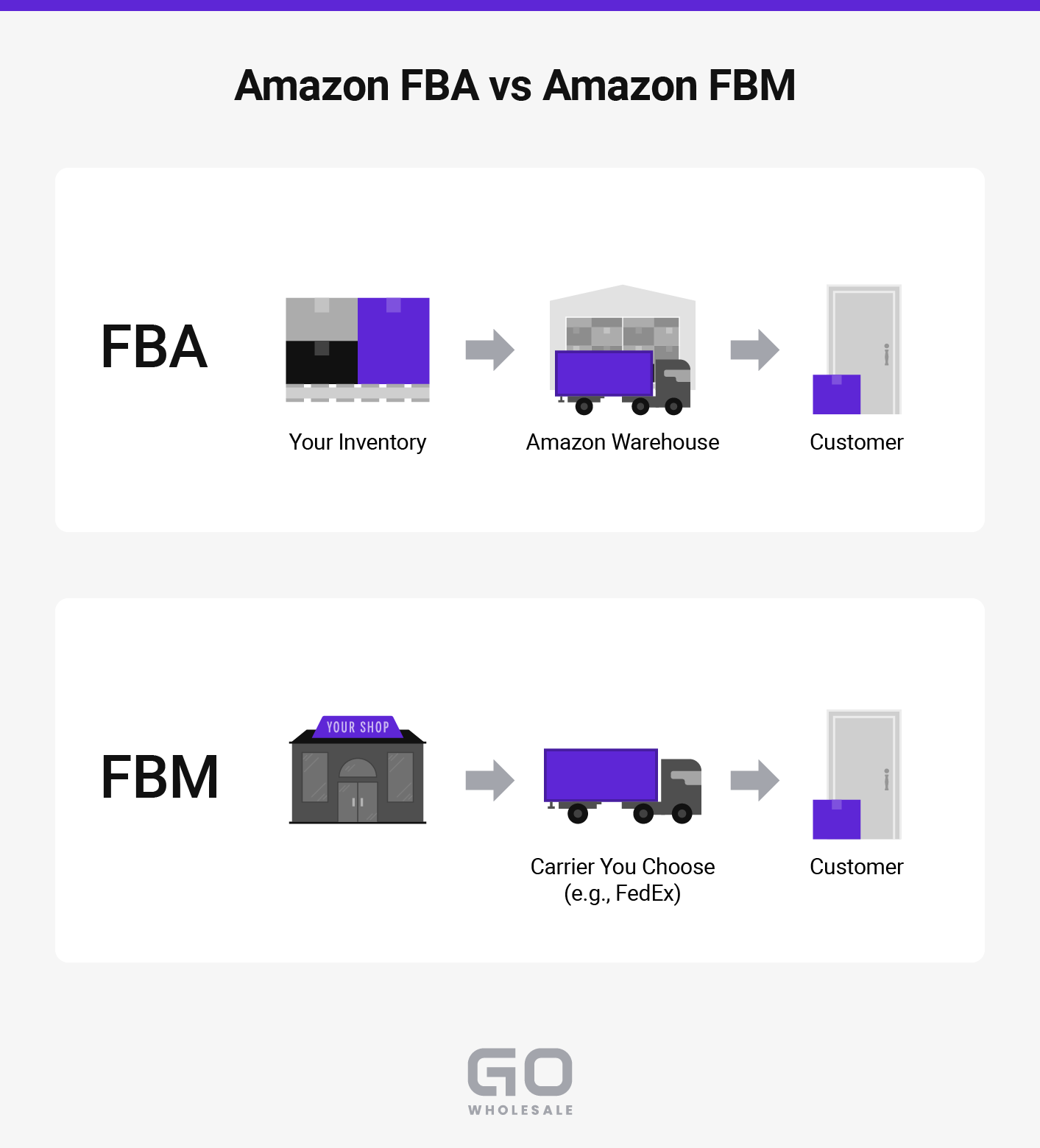 Referral fees
Range from 8-20% of product value based on the category of product
Referrals are affiliate marketing links that marketing-based businesses use to make income from advertising your products. They get a cut of the sale because they delivered a client for your product.
Fulfillment fees
Fees associated with packing and shipping your product to the customer
Prices vary based on dimensions, product type, and weight (can go from $3 to upwards of $150)
Prices vary based on selling season (peak vs off-peak)
Amazon provides a guide on prices based on various criteria
Storage fees
Monthly fees associated with product stock size and time left in storage
Products in storage for many months gain extra charges
Costs vary based on peak vs off-peak selling season
Off-peak are around $0.75 per cubic foot (may vary outside USA)
Peak are around $2.40 per cubic foot
Other fees
Inventory fees (associated to long-term storage)
Book rental fees (niche market fee for book renting through Amazon)
Refund handling fees (costs incurred through refunds)
High-volume listing fees (High volume of active non-media listings not sold in the past 12 months)
Which Businesses can Benefit from FBA?
FBA works well with any non-niche markets that require little customer service, like clothing or general mass-produced items (for example, consumer electronics). FBA also requires that the business has a large volume of products for sale to be sustainable, and justify the additional shipping costs, while saving the seller the hassle of processing individual shipments themselves.
What is FBM
Fulfillment by Merchant (FBM) is a program that allows online sellers to utilize the Amazon platform to sell products without the benefits of FBA. With FBM, sellers list their products manually and then handle the shipping, customer support, and returns themselves.
FBM incurs lower fees, which is ideal for sellers just starting out, and those that sell niche products that require personal control over storage and shipping.
It is also important to note that very large and bulky products cannot be sold through FBA; this requires sellers to opt for FBM and use their own means to ship large products to customers.
The following lists go over the process of selling through FBM and the associated fees.
How to Set UP an FBM Account and Start Selling
The first step is to make an Amazon account and purchase a Prime subscription (mandatory).
List your products on the platform and set a price.*
Set up your shipping costs.**
Unlike FBA where you will ship your stock to an Amazon warehouse, you handle all shipping, customer support, and refunds on your own.
You may need to acquire storage or a warehouse location depending on the volume of product you maintain.
* For FBM sellers, the listing price shown to customers is the combined total of the product price and the shipping cost, which puts FBM sellers at a disadvantage.
**The shipping process can be complicated because it may require specific shipping costs per location in the world.
Fees
The selling fees are the same as those from FBA, minus the fulfillment fees.
What Business Model Fits for FBM?
For niche markets or businesses that want to grow a consumer following, FBM is a better choice. Though you have much less luxury than with FBA, you will have less costs, as you handle everything yourself, and you have greater product management than if you were to leave everything up to Amazon.
In addition, FBM (which we will go over more later in the article) is preferred for sellers in the art, electronic hardware, and niche product markets because of many factors including storage, shipping, and direct consumer returns/refunds management. It is important to note that while FBM gives many liberties, as compared with FBA, the rules and policies applied to all sales on Amazon's platform are the same and when a refund claim is made by a client, Amazon will intervene with their decision.
Both Can Compete for the 'Buy Box'
Whether you use FBM or FBA, you can compete for the Buy Box on Amazon. The Buy Box is the box on a product's detail page where customers can add the item to their cart. This box is awarded to only one seller per item, and is based on lowest price and seller rating.
It is important to note that FBM sellers will generally have higher product prices because the displayed price tag is the product plus shipping cost. However, you can still win the Buy Box by offering lower prices and/or faster shipping times than your competition.
Pros and Cons of Using FBA
Pros
No customer shipping costs means that you can boost your Amazon ranking and therefore popularity.
Customers with Prime can qualify for free shipping (In certain regions carts with over $29 qualify for free shipping as well), further improving your chances of a sale.
You can lower operating costs by having everything taken care of by Amazon, but this is only a saving when dealing with large stocks of products.
You can work flexibly, with more free time, and less headaches as all logistics are dealt with by Amazon staff - processing orders even as you sleep.
Cons
Costs can pile up quickly and make FBA pricey, especially with lower-scale and newer businesses.
Increased returns on products because of Amazon's generous returns policy may mean more losses.
There are long-term storage fees on unsold items.
Amazon has specific product preparation requirements which makes the transition from acquiring the product to delivering it to the Amazon warehouse complicated, if you're unfamiliar.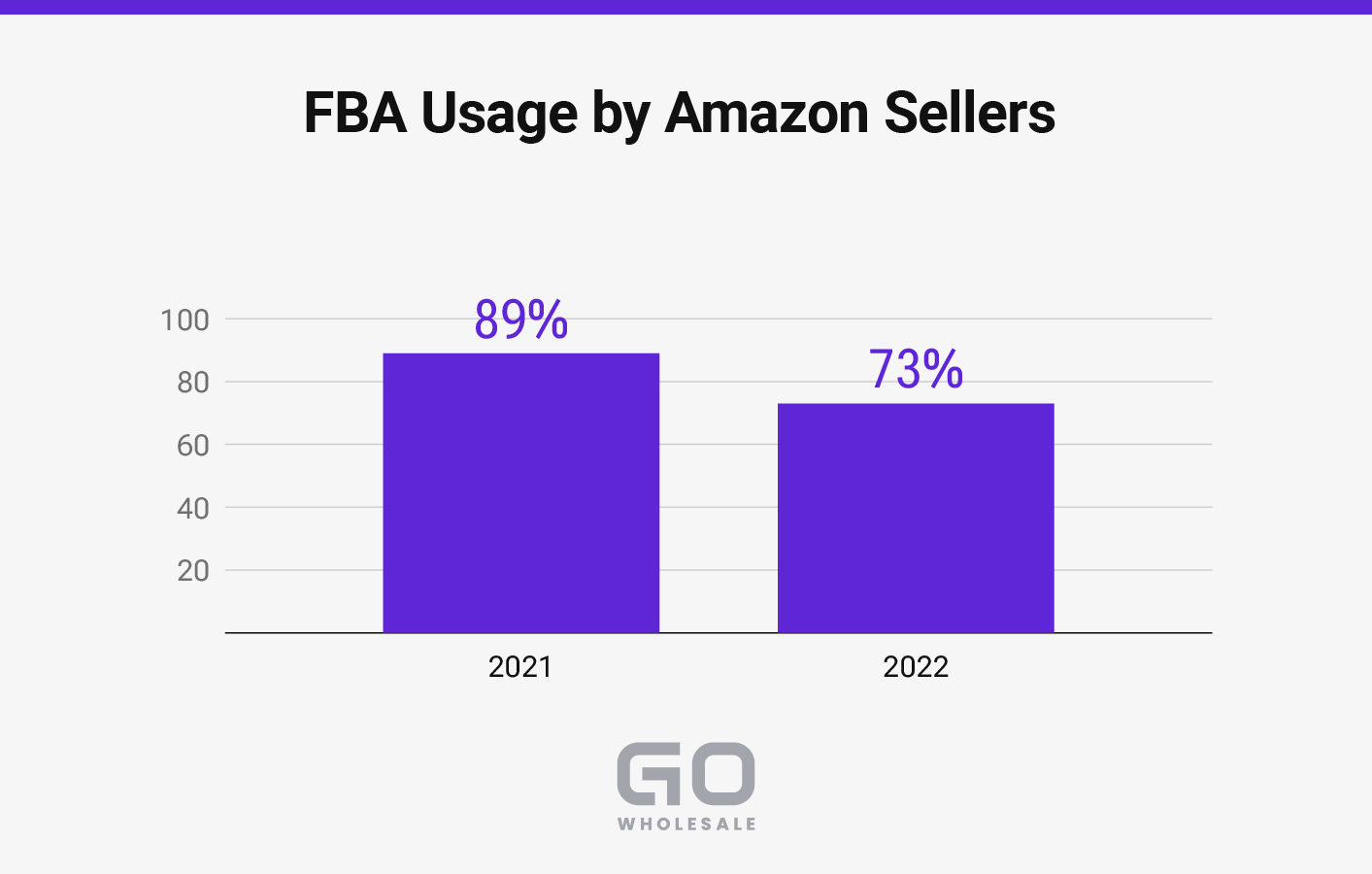 Source: Seller App, 2022.
Pros and Cons of Using FBM
Pros
You have control over packaging, shipping, and returns/refunds.
Due to managing everything personally, you have lower costs.
Tracking your inventory is easier.
You will have superior margin opportunities because of fewer Amazon fees compared to FBA-associated fees.
Cons
A lot of inventory responsibilities.
Hands-on customer shipping and handling can become problematic depending on countries and/or regions that items are being shipped.
You will have less free time due to constant management of shipping orders.
Which Sellers Use FBA or FBM?
According to JungleScout, 28% of businesses that started on Amazon through FBM started making a profit in under 3 months, and 33% of FBM businesses make $20,000 or more per month.
On the other hand, 37% of FBA businesses have a 20% or greater profit margin - more than the average for FBM sellers. This all goes to show that there is no "one size fits all" business strategy for Amazon.
FBM is the better model for businesses that:
Sell large bulky products
Have time available and can invest 40 hour weeks in management of products as well as customer support
Want a hands on approach
Have an established shipping and handling system (damaged products are a loss both in money and clientele)
Sell products with expiration dates
FBA is best for Businesses that:
Will sell strictly on Amazon
Have small lightweight products
Have little time to dedicate towards customer support
Are interested in offering free shipping and Prime delivery
Have an international audience and require shipping to go worldwide
Selling on Both FBA and FBM
One business model that is successfully used is to primarily use FBA and maintain an FBM system in place as a plan B when stock runs out in Amazon warehouses.
Another approach to mixing FBA and FBM is if you sell on more than one platform and want to have more flexibility to sell different kinds of stock (whether in stock at the warehouse or not).
Depending on your product type and volume, you may benefit more from one business model than the other. The following are some mainstream industries and the percentages of products sold in each category by FBA and FBM business models as indicated by junglescout. In addition, some categories are restrictive to one of the two business models.
FBA
Home & Kitchen - 44%
Toys & Games - 26%
Sports & Outdoors - 24%
Health, Household & Baby Care - 22%
Beauty & Personal Care - 21%
Kitchen & Dining - 19%
Office Products - 19%
Tools & Home Improvement - 17%
Grocery & Gourmet Food - 16%
Garden & Outdoor - 16%
FBM
Home & Kitchen - 50%
Health, Household & Baby Care - 29%
Toys & Games - 29%
Sports & Outdoors - 28%
Beauty & Personal Care - 27%
Tools & Home Improvement - 25%
Books - 22%
Office Products - 22%
Garden & Outdoor - 21%
Kitchen & Dining - 20%
Kitchen and Houseware - 20%
According to AMALYZE, FBM business models occupy almost 60% of all categories on Amazon. In addition, on categories like cars and motorcycles, computers and accessories, and kitchen and household, FBM occupies over 70% of all products sold in each of these categories.